Brooklyn-based startup Oonee is gearing up to bring its colorful pod-style bike storage facilities to Atlantic Terminal Mall come spring, the company announced.
Bicycles are the fastest growing mode of transportation in cities today, yet, safe and easily accessible parking spots for bikes are still a commodity, particularly in New York City, found Oonee co-founder Shabazz Stuart. After he had his third bicycle stolen in a five-year period, he realized that secure parking for bicycles was a critical necessity for urban bike riders. He set out to find a solution to the problem and Oonee bike pods were born.
"The tremendous growth of cycling in New York demands improved infrastructure for secure parking," said Stuart.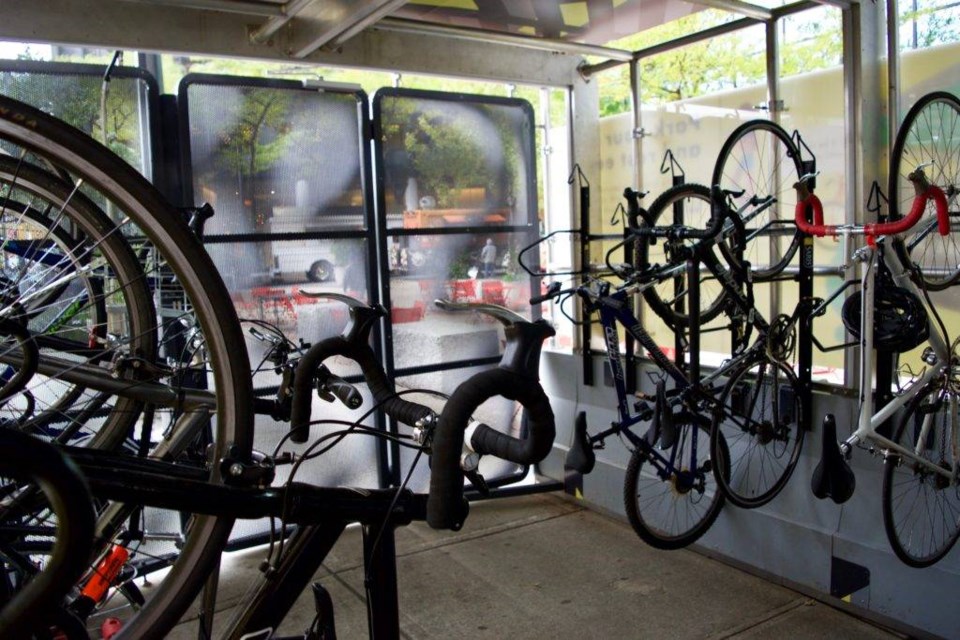 Inspired by and named after the Japanese sea urchin, Oonee is a highly customizable bike storage facility, equipped with safety features to protect the bikes. Each pod will feature accommodation for 20 bicycles and three scooters at a time, as well as a green roof and seating options. Additionally, each pod is powered by a smart access control system that enables users to connect with local bicycle shops for repairs and service that can be delivered while bikes are docked. Through an app, users can also sign up for other services such as bike insurance and new accessories.
Designed to enhance spaces, the pod is customizable and comes in different colors and sizes to meet the aesthetic and activational needs of any urban space, the company states. And: For sponsors and institutions, the easy-to-install pods offer an unlimited array of branding opportunities.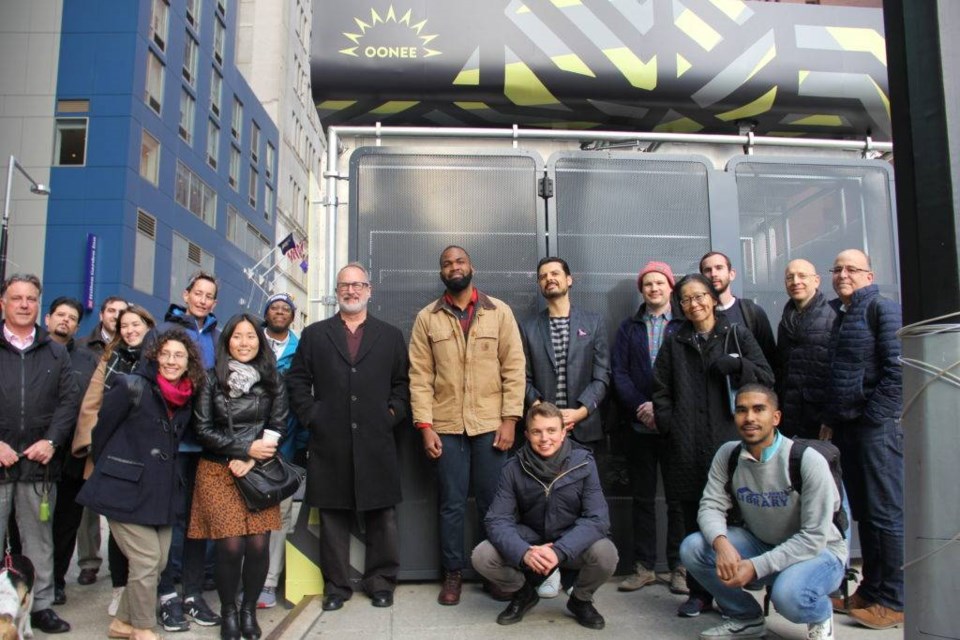 The first pods were installed last April at the Brooklyn Navy Yard, where Stuart also developed the model with partner Manuel Mansylla; a second installation followed last October in lower Manhattan. In addition to the Atlantic Terminal launch, Oonee will also get a new presence at Queens Place Mall in Elmhurst.
"We hope that the addition of this crucial utility will lead to an improved transportation experience for the entire community," said Stuart. "We look forward to continuing to expand the network throughout the five boroughs."
Cyclists can register online at www.ooneepod.com, for monthly memberships at $4.99 per month or to purchase $1-day passes. And, to sweeten the deal, Ooonee will give new members the first month free.