New York's first commercial self-driving vehicles will debut at the Brooklyn Navy Yard this summer.
Boston-based technology company Optimus Ride announced the deployment of its vehicles yesterday. The fleet will serve as a free shuttle service to connect passengers using the NYC Ferry, expected to launch at the industrial hub this spring, as well as Yard workers and local residents to Flushing Avenue outside the Yard's perimeter.
"Working with leading developments and communities like the Brooklyn Navy Yard enable us to further our mission to transform mobility," said Dr. Ryan Chin, CEO and co-founder of Optimus Ride. "We're pleased to be the first company to launch a self-driving vehicle program in the state of New York and, having now announced three deployments in the first quarter of 2019, are well positioned as the leader in self-driving systems for geofenced areas."
The self-driving vehicles may serve up to 9,000 Navy Yard employees and residents of the surrounding neighborhoods and will run in a closed loop on the Navy Yard's private roads. One stop is at the ferry dock, located at the newly constructed Dock 72. A second stop is at the Cumberland Gate, at the intersection of Flushing Ave. and Cumberland St.; passengers, however, can get off at any point.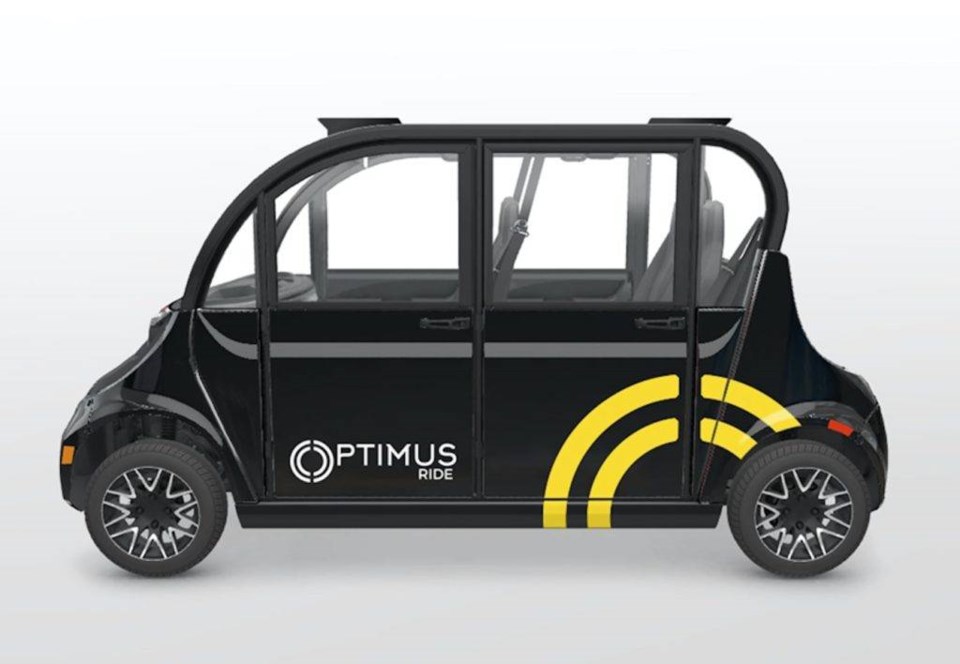 The vehicles can hold four to six passengers. At launch, Optimus Ride will deploy four vehicles, but the number will increase over time, a spokesperson for the company stated. According to The Verge, the company relies on Neighborhood Electric Vehicles that operate around 25 mph.
"The Brooklyn Navy Yard has long been a center of innovation and we are very pleased to announce our plans to deploy Optimus Ride's self-driving system this summer," said David Ehrenberg, president and CEO of the Brooklyn Navy Yard Development Corporation. "Optimus Ride's self-driving system will provide efficient transportation for the thousands of commuters who work at the Yard."
In addition to NYC, Optimus Ride is also deploying its vehicles at sites in Massachusetts, Virginia and California.