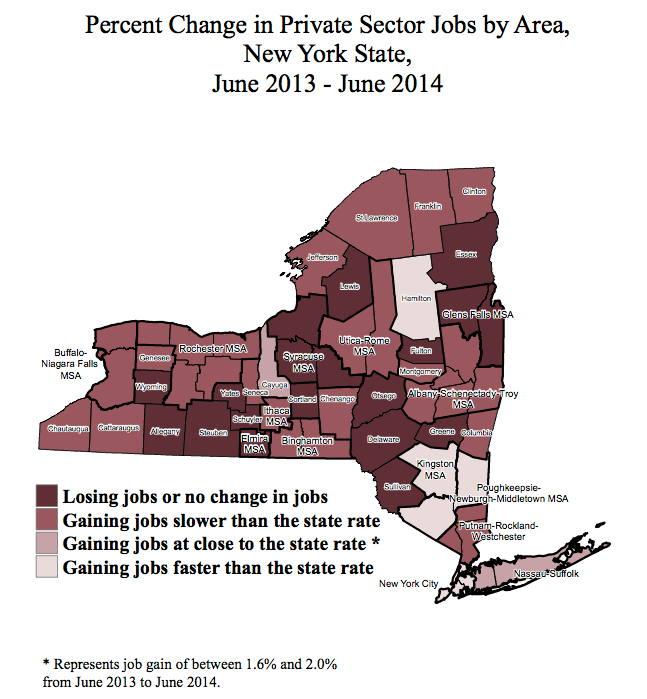 Unemployment in New York dropped slightly to 6.6 percent, the 19th consecutive month in which the jobless rate has declined, with private-sector jobs increasing 0.3 percent, Gannett Albany reports.
New York's unemployment rate dropped slightly from 6.7 percent to 6.6 percent last month, reaching its lowest level in six years, the state Labor Department reported on Thursday.
Private-sector jobs grew by 25,000, or 0.3 percent to a total of nearly 7.6 million.
Still, the unemployment rate was above the national average of 6.1 percent and parts of the state are still struggling.
"New York State has now had 19 straight months of private sector job growth, including 25,000 new jobs in June 2014. In addition, our state's jobless rate is now at its lowest level in more than five and a half years," said Bohdan M. Wynnyk, deputy director of the Labor Department, in a statement.