Spread love, it's the Brooklyn way takes on a new, more explicit meaning when it's plastered on the exterior wall of an adult sex toy shop on the corner of Clinton Hill's Fulton St. and Washington Ave.
The location of the Romantic Depot, a New York and New Jersey area chain store that sells various sex toys, lingerie, lube, cheeky bachelorette party supplies and kink gear, is causing some neighbors to raise their eyebrows.
Social media posts about the recent opening of the sex shop have hundreds of comments on Facebook and NextDoor, primarily because the shop is located on a busy thoroughfare in the neighborhood, both for pedestrians and cars.
The reason why the shop is authorized to be in this area, owner Glen Buzzetti said, was because it was not defined as an adult store by applicable zoning codes since it does not sell adult viewing material, have any DVDs, video booths, pornography or nude dancing.
Moreover, the exterior of the shop has no explicit imagery — just a giant picture of the Notorious B.I.G.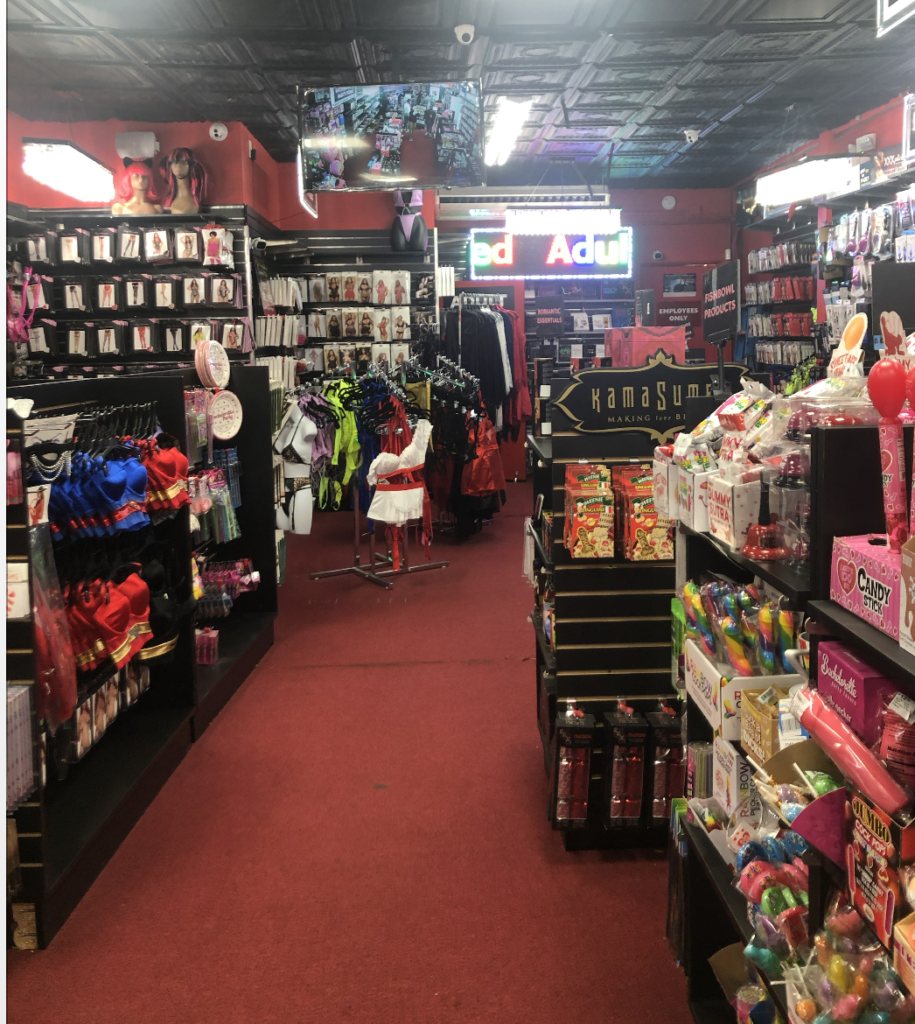 "All of our stores are a far cry from the stereotypical seedy Times Square sex shop of the 1970s," Buzzetti said.
"Ours are upscale, sex-positive locations where a diverse clientele can feel comfortable coming for great service and a wide selection."
Buzzetti said his shop was meant to be in the same vein as places like Babeland, a sex toy shop in NYC geared toward dismantling stigma around female and queer sexuality. The Bronx superstar Cardi B had an endorsement deal with Romantic Depot in 2016, Buzzetti added.
"30 years ago, 95% of the customers were men buying pornography. But, in 2022, 90% of the customers are females, couples and friends of all gender identities."
The retail staff consists of 90% female and LGBTQ workers of diverse backgrounds, Buzzetti said.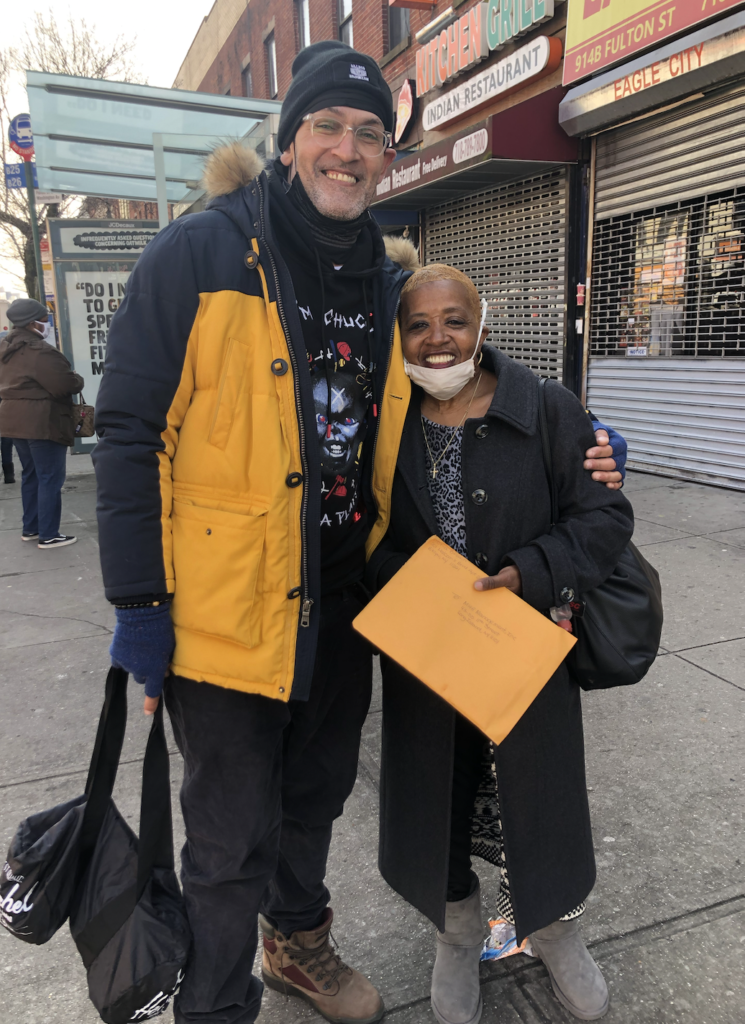 But not everyone in the neighborhood has such a sunny outlook on the new location.
"I don't think it was a good idea to put something like that on the corner," Israel Otiz, a lifelong Bed-Stuy resident, said, adding that the shop was near schools and houses of worship.
"We've got kids out here, and we've got a church up the block. I'm not saying it's bad in general, but it's a bad image for the kids — just the wrong location. It should have been in Manhattan."
However, Gloria Brown, who was walking with Otiz, disagreed with him.
"I went in there and I bought a couple of things for me and my husband and I liked it," Brown said. "They've got nice things in there, nice people too. And it also says 'adults only', it's not like they're going to sell it to children. I don't have a problem with it."
Inside the velvety store, there's a safety barrier to ensure all guests show ID at the door, in order to stop underage visitors coming inside.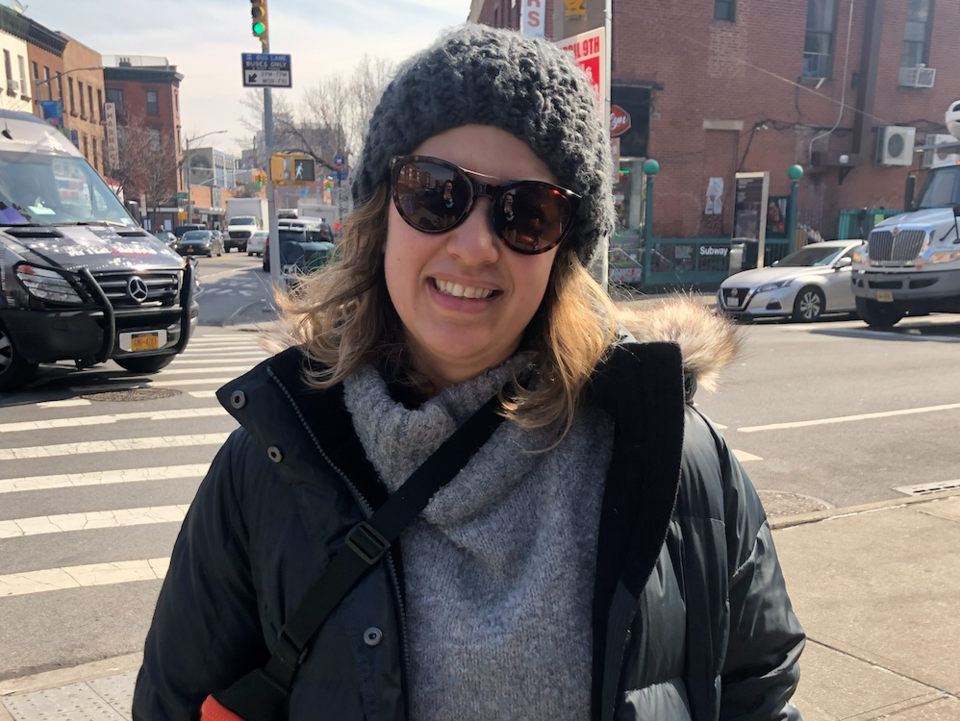 Buzzetti also said all of his sales associates were trained through a program at Williams University to become sexperts to educate and assist his customers in resolving any issues in their sexual wellness experiences.
"Romantic Depot is like visiting an upscale lounge, only for shopping," Buzetti said. "You will literally see customers dancing with our employees, it's so much fun."
Jennifer Wood, who has lived in Bed-Stuy for 12 years, said she doesn't have a strong opinion about the location of the store either way.
"I think it probably cheapens the neighborhood a little bit, but I guess I don't have an opinion... It used to be a check-cashing place, so it's not like this used to be a hot spot."
Carly Kreiger and Max Heinberger, who live in the area, said they were ultimately happy to see the shop.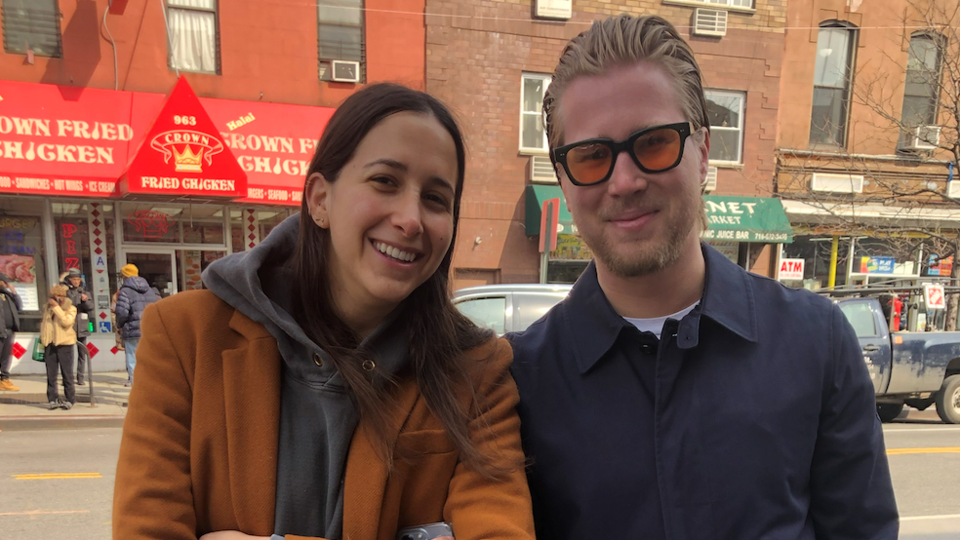 "I don't know if we have plans to go in, but that space was vacant for a while so it's fun to look at when we walk by," Kreiger said.
"If we ever need something from there, though, we'll go there for sure," Heinberger said. "I'd much rather buy sex toys locally than on Amazon."
Kreiger responded: "That's true — support your local sex toy store."
Community Board 2, which oversees the area, did not respond to a request for comment at the time of publication.