A new concession stand at Barclays Center will be run entirely by local high school students focusing on a career in food.
School Grounds was launched by Food Education Fund to support its students at Food and Finance High School, giving them the opportunity to hone their business skills by setting up, overseeing and running each aspect of the business, all while earning funds needed for college.
The students worked with a team of mentors from Food Education Fund and Levy, Barclays Center's Food and Beverage Partner, to develop the overall brand concept, create the menu, and source ingredients, and they will be responsible for preparing and serving the food items at each event taking place at Barclays Center.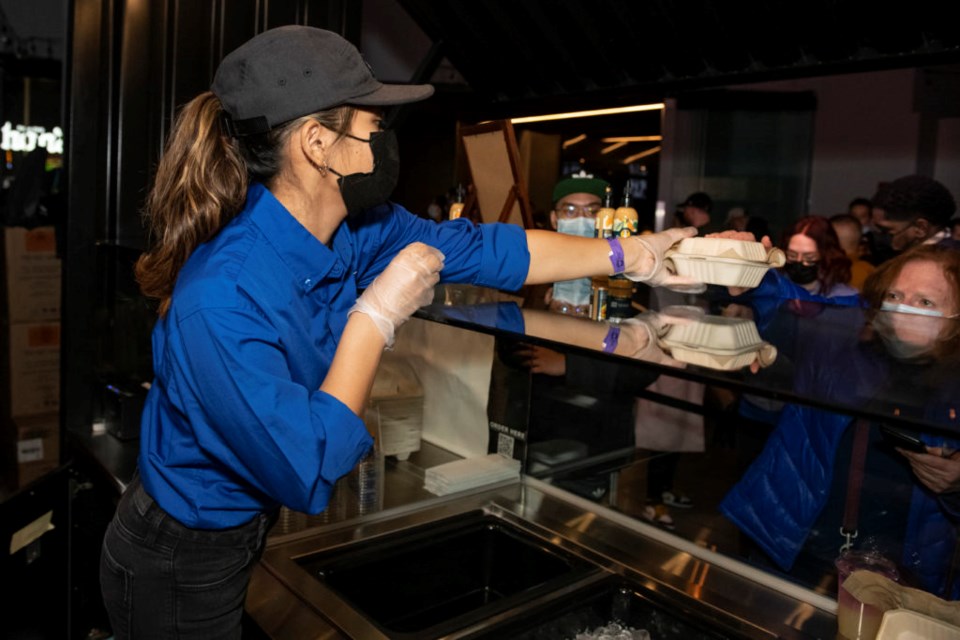 Mikayla Pabroada, Food Education Fund School Grounds Intern, said opening the café had taught her about how much work went into launching a food business.
"Finalizing menus, recipes, and ingredient lists for a larger volume has been a learning process for our team. You have to keep many things in mind and always be willing to work as a unit and make mistakes but most importantly be creative," she said.
School Grounds menu at launch will include empanadas and a color-changing butterfly pea tea lemonade. In creating the menu items, the students used their cultures and food styles as inspiration, while also focusing on appealing to a broader audience.
Food Education Fund Program Director Kat Taveras said entrepreneurship and leadership were two of the most important topics for Food Education Fund to teach its students.
"Giving students the skills and confidence to know that they can one day start their own food business allows them to start dreaming and planning for their futures," she said.
School Grounds will be open during each Brooklyn Nets home game at Barclays Center throughout the 2021-22 NBA season and other select arena events, with the center "proud to incorporate a first of its kind student-run business" into its offerings, said Chris Giacalone, vice president of hospitality for Levy.
"This program will provide students with a unique platform to develop their business acumen and showcase their creativity in unparalleled ways. Food Education Fund is doing groundbreaking work and we hope that their success can inspire future professional development opportunities for youth."