Despite a recent crack-down on cannabis-infused foods and drinks by the health department, CBD-themed establishments are still shooting out of the ground everywhere in New York City, and the latest addition just opened its doors in Prospect Heights, reports Gothamist.
Buds & Beans, a new-age, CBD-friendly café selling specialty espresso coffee, teas and pastries, just opened its doors at 564 Vanderbilt Avenue last month.
The spot is owned and operated by Giannis Houmis, a Greece native who moved to NYC in November 2012 with just $1,000 start capital. After arriving in the U.S., he worked his way up in the hospitality industry while quickly learning English.
"I've been working in hospitality all my life," said Houmis, whose dream it always was to open up his own spot.
With the continued boom of cannabis-infused foods and drinks, and being a CBD-consumer himself, Houmis decided that Buds & Beans would be the perfect niche for him. But he wanted to do it right.
"I wanted to go with a pure CBD isolate that offers better results for people who really need it," he said. "You can go across the street and the deli sells CBD—but it's garbage!"
CBD, one of the main components in marijuana, is believed to help in treating anxiety, pain, inflammation and other conditions, which is why the quality is so important to Houmis; his mother uses it to manage her arthritis and sleeping problems, he added.
He found what he was looking for in Colorado, from where he now sources all the CBD isolate he offers at his cafe. Customers can add the 20mg of the isolate powder to any drink on the menu for an additional $3.
While some cafe guests are still a little unsure about the CBD craze, approximately 50 percent of his customers opt to add it to their drinks.
"In the beginning, people are a little skeptical, and once they try it, they tend to come back for more," he said.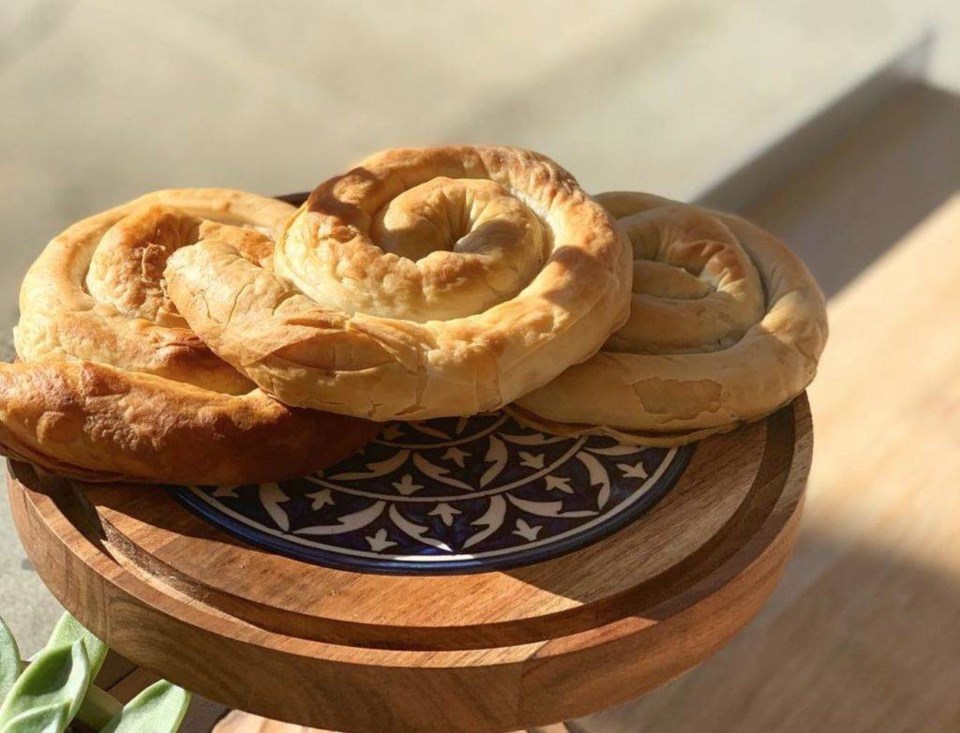 The other half can choose from an eclectic assortment of classic lattes, or add wellness-promoting ingredients such as turmeric and beet. Buds & Beans' specialty, however, is "Freddo," an espresso drink that is originated in Greece and Italy. Made of frothed and cooled espresso, and topped with a thick layer of frothed skim milk, the drink is quite a treat. Other noteworthy menu items include the cafe's hot chocolate made from melted Swiss chocolate and pastries imported from Greece.
"I'm standing behind my product—I try to have the best of the best," he said.
Houmis is equally proud to feature locally-sourced products like Bears Fruit Kombucha, Recess CBD-infused sodas, Marvé cold-pressed juices and coffee beans from For Five Roasters.
None of the cafe's regular food options are CBD-infused, with the exception of the occasional specialty donuts. Yet, Houmis plans to expand the cafe's CBD offerings to include vapes, oils, capsules, creams and other packaged drinks in the near future — once he found the right sources he is comfortable with.