Since Thursday, local artists have now a new destination to shop for high-quality supplies: Blick Art Materials celebrated the grand opening of its newest location on 41 Flatbush Avenue near BAM and the Atlantic Terminal.
The four-day long celebration kicked off on Thursday with a ribbon-cutting ceremony. The first 50 guests were welcomed with gift bags valued at $100. Throughout the weekend, vendors and local artists held demonstrations and workshops including screen printing, calligraphy, block printing, fashion illustration and a variety of painting classes using watercolor, pastel or pencil.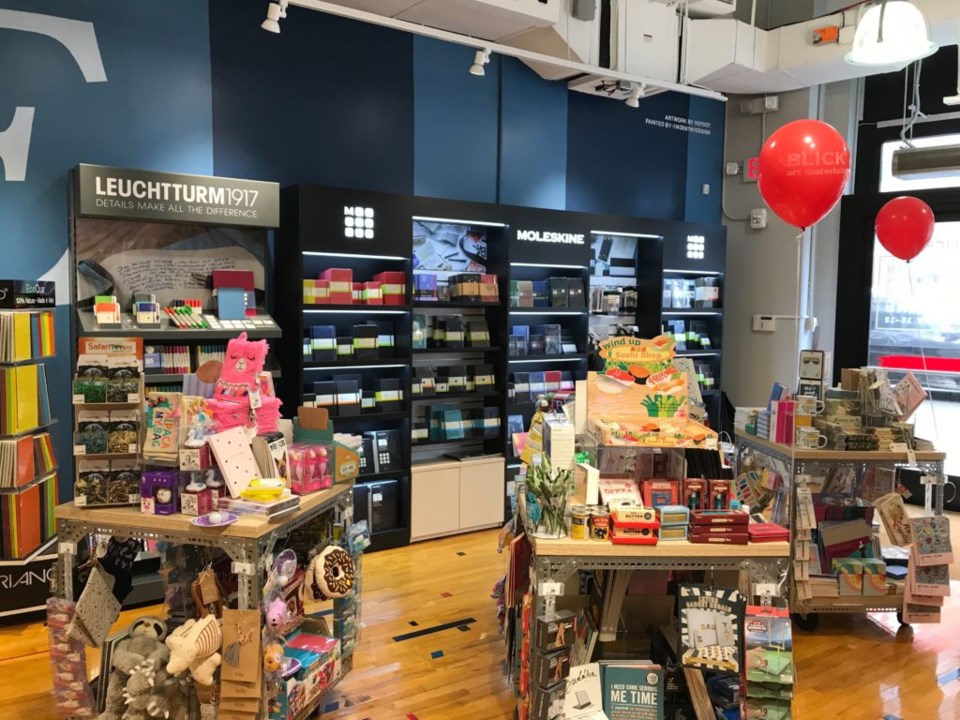 The three-story, 7,800 square-foot retail space is Blick's ninth store in the New York City area and the second in Brooklyn, joining an outpost on Myrtle Avenue in Fort Greene.
The new store features an expanded assortment of both private label products and top-selling vendors. Product highlights include Utrecht Cadmium-Free Artists' Colors paint, Blick marker refill and nibs, an expansion of Angelus paints, Moleskine and Lechuttrum notebooks, a Caran d'Ache Color Bar, trendy home products, a Kid's Flex space that includes unique children's products, and a custom printing and framing department.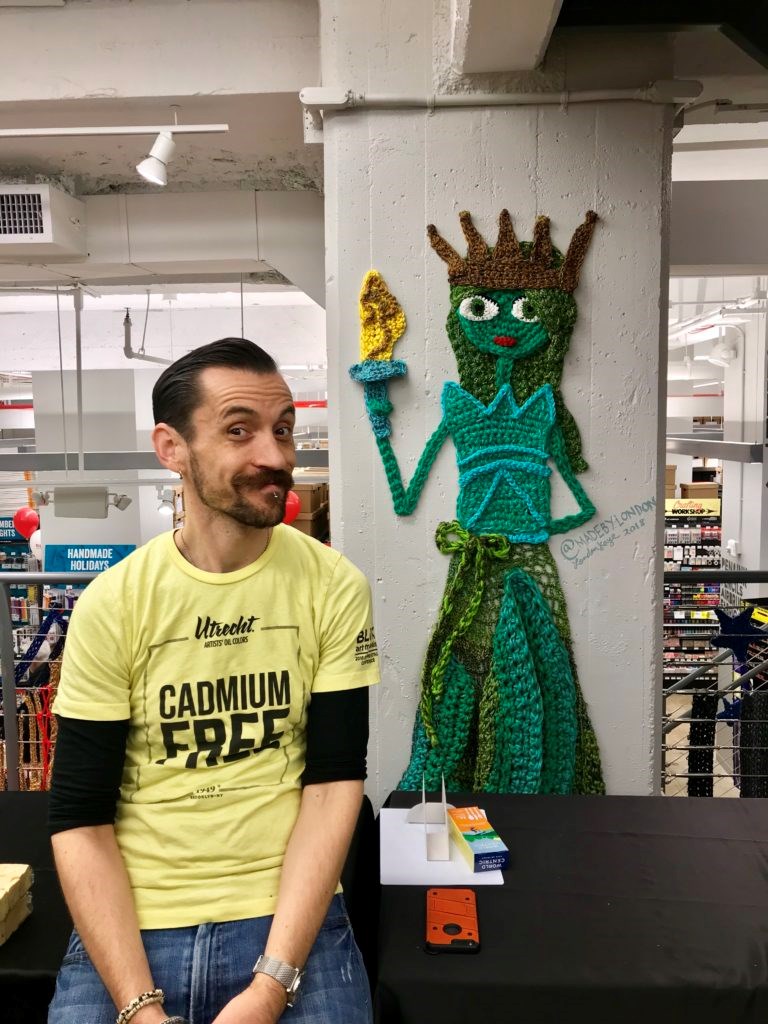 Conveniently located in the borough's cultural district, the company hopes to connect with the vibrant local artist community. Accordingly, the store's interior features artwork from various local artists including crochet work by London Kaye, paintings by Danielle Mastrion and a "Brooklyn Love" mural behind its cashwrap by artist/designer Efdot.
"New York as a whole is close to our heart, but in particular Brooklyn because of our Utrecht paint manufacturing facility that we have here in Industry City," said Todd McGill-Rusynyk, community development specialist of Blick Art Materials. "And being located in this cultural district gives us a lot of opportunities to also connect with local arts groups. Every year, there are opportunities for us to open new stores, but we want to put them in places that are convenient for our artists and customers. And, hopefully, we serve new populations of both young and seasoned artists."
Blick believes in supporting the arts in all its forms, both financially and by providing materials and holding classes and demonstrations that emphasize the benefits of art education, said McGill-Rusynyk. Also, the Flatbush Avenue location will continue that mission by partnering with local groups, providing arts materials to local educational institutions and holding in-store workshops year-round.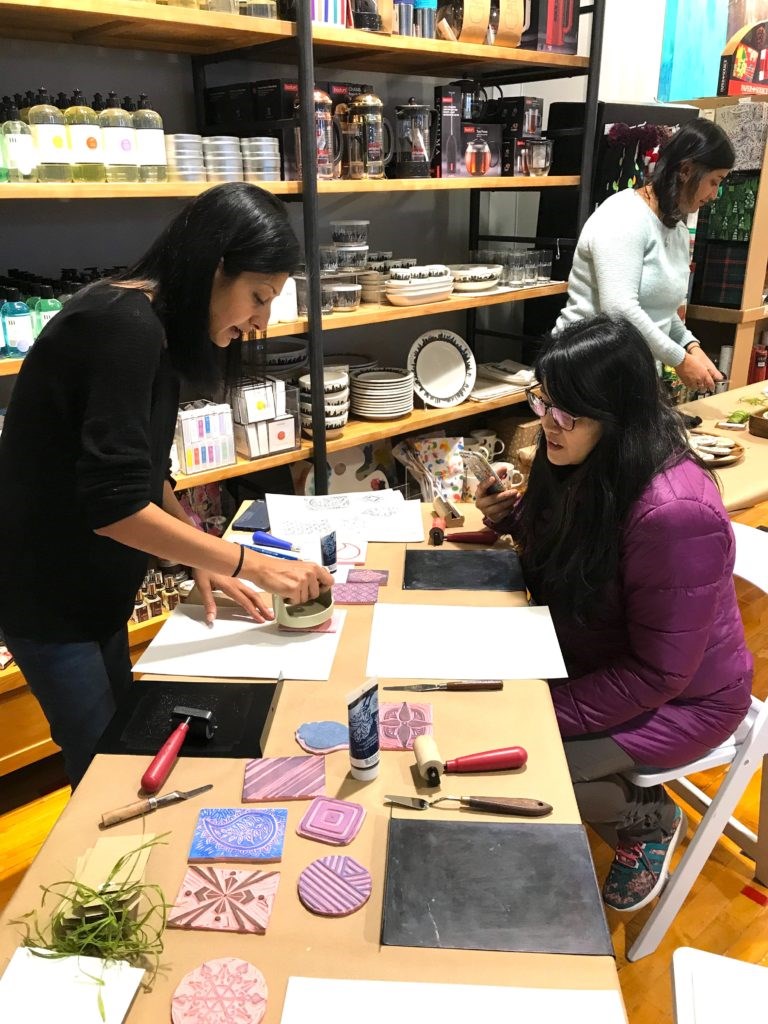 "What we're trying to do is get art materials into the hands of creative people," said McGill-Rusynyk. This holiday season, customers can also participate in "Blick Gives Back," he added.
"Beginning Black Friday, we are starting our Blick Holiday Give and Get for which we ask our local customers to donate an individual art supply to a local organization," said McGill-Rusynyk. "This time, we are partnering Free Arts of New York City."
Local artists and organization that would like to partner with Blick can reach out directly to the management team at the Flatbush location. To stay up to date with upcoming classes and workshops, follow Blick on IG.
Blick on Flatbush Avenue is open Mon-Fri, 9:00am - 8:00pm; Sat. 9:00am - 7:00pm and Sun 11:00am - 6:00pm.