The Brooklyn Navy Yard's Building 77 is a finalist for The Urban Land Institute New York's 2019 Awards for Excellence in Development, the institute revealed on Wednesday.
The annual statewide competition honors New York's real estate leaders who demonstrate a strong commitment to responsible planning, design, sustainability and resilience, market success and community impact. Awards categories include market-rate and affordable housing, office, mixed-use, institutional, civic space, repositioning or redevelopment, hotel and retail.
This year, four Brooklyn developers and development projects are among the 20 finalists, including All Year Management's Denizen Bushwick, Two Tree Management's 325 Kent Avenue and Kushner Companies' Dumbo Heights.
"Our 2019 finalists represent projects that are transforming New York in incredible ways and were designed to ensure positive impacts that will be felt for generations to come," said Steven A. Kohn, chairman of ULI NY. "They also reflect the economic growth we have seen in technology, housing and the industrial sector, and are examples of how responsible land use methods can and should be integrated within developments across all industry sectors."
The Navy Yard's Building 77 is nominated for Excellence in Industrial Development.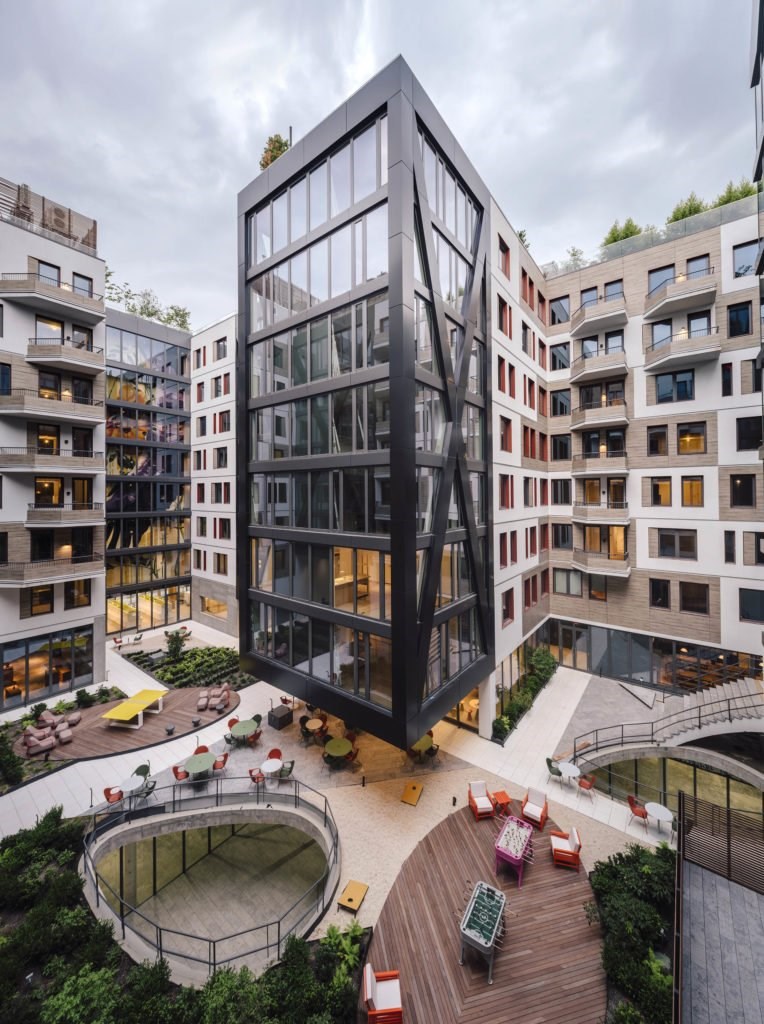 Built in 1942, the 966,000-square-foot complex originally served as a storage facility during World War II for the Navy. BNYDC took the underutilized storage facility and re-envisioned it as a model of modern urban manufacturing with a ground-floor food hub that today serves as a gateway to the Yard for the local community. The mixed-use industrial building provides affordable space for local manufacturers and is estimated to generate more than 3,000 jobs, with many hires coming from the nearby low-income housing developments.
"As the centerpiece of Yard's expansion, Building 77 shows that urban manufacturing can still thrive in American cities," ULI stated.
In the category Excellence in Housing Development — Market-Rate Housing, All Year Management's Denizen Bushwick complex is competing against 325 Kent Avenue of Two Tree Management.
Situated on the former site of Brooklyn's Rheingold Brewery, All Year Management transformed the area into Denizen Bushwick, a 1,000,000-square-foot residential development that offers 911 rental units of studios, one- and two-bedroom apartments, 20 percent of which are affordable. A city within a city, the development includes a 17,850-square-foot courtyard, a public park and promenade open to the neighborhood, an on-site beer brewery, a community chef's kitchen, rooftop gardens, a dog park, a cafe with co-working space and an art gallery.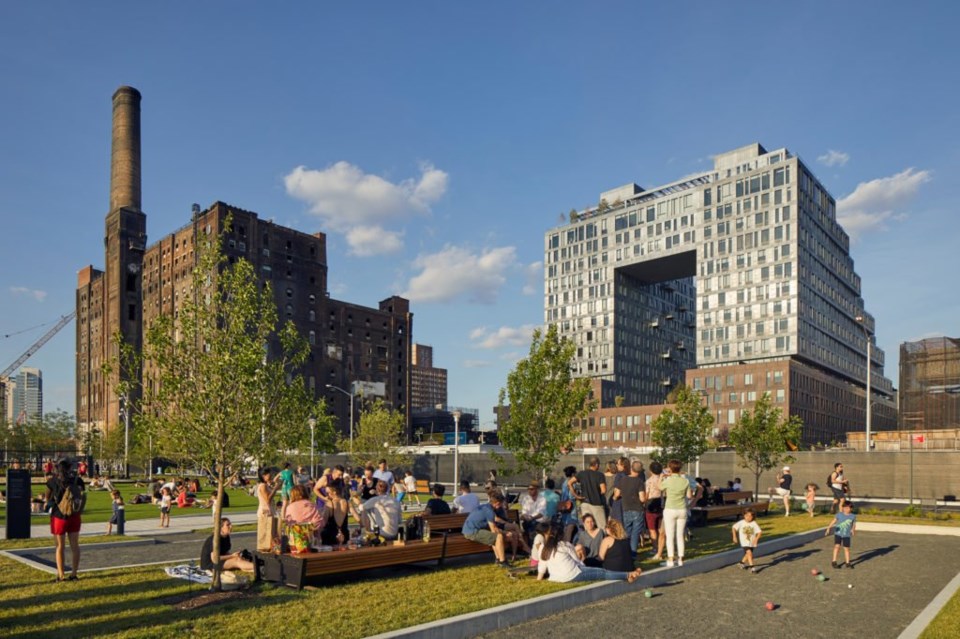 Located at the former Domino Sugar Factory site, the 16-feet tall 325 Kent complex houses 522 units, 104 of which are affordable. The development comes with ample outdoor space, including a 7,000-square-foot roof deck overlooking the Williamsburg Bridge, Brooklyn and Manhattan. The building also includes a health club, a residents' lounge with panoramic views of the city, chef's kitchen for catering, as well as storefronts to support local and independent retailers.
Dumbo Heights is competing in the category Excellence in Office Development. The former Jehovah's Witnesses' headquarters was purchased in 2013 by Kushner Companies and converted into a 1.3-million-square-foot manufacturing, office and retail complex that allows employees to work, eat and play in the heart of the Brooklyn Tech Triangle. Through a partnership with the NYDOT, the project also successfully orchestrated traffic-calming measures on Sands Street, which is slated to become a pedestrianized plaza with outdoor seating and landscaping, and open-air food and beverage outposts.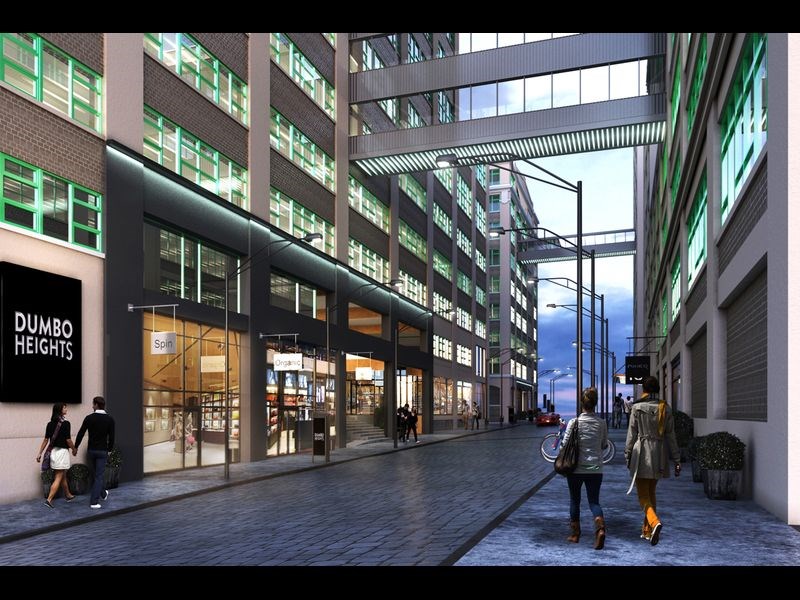 The awards jury, consisting of New York developers, architects, urban planners, construction managers, lenders and investors, will analyze each finalist's project to determine how well it exemplifies the awards criteria and the principles of ULI to promote responsible land use and the creation of sustainable communities. For a complete list of the contestants, go here.
The winners will be announced at the Awards for Excellence Gala on Thursday, April 4.