The Brooklyn Navy Yard is looking to attract more food manufacturing tenants.
The Yard announced on Tuesday that it plans to transform its 20,000-square-foot Building 50 into a food manufacturing hub, that "will serve as an anchor of the city's food ecosystem and generate a significant number of food production jobs."
The hub would provide space, equipment and programming to address the needs of local food manufacturers such as affordable production space and equipment, lack of co-packing and distribution options, and access to retail points-of-sale, technical assistance, financing and skilled labor.
Building 50 tenants will also have access to the BNYDC employment center, which annually recruits and places more than 400 people in Yard tenant businesses, and the on-site STEAM Center High School, which trains 60 Brooklyn high schoolers a year in culinary arts and business.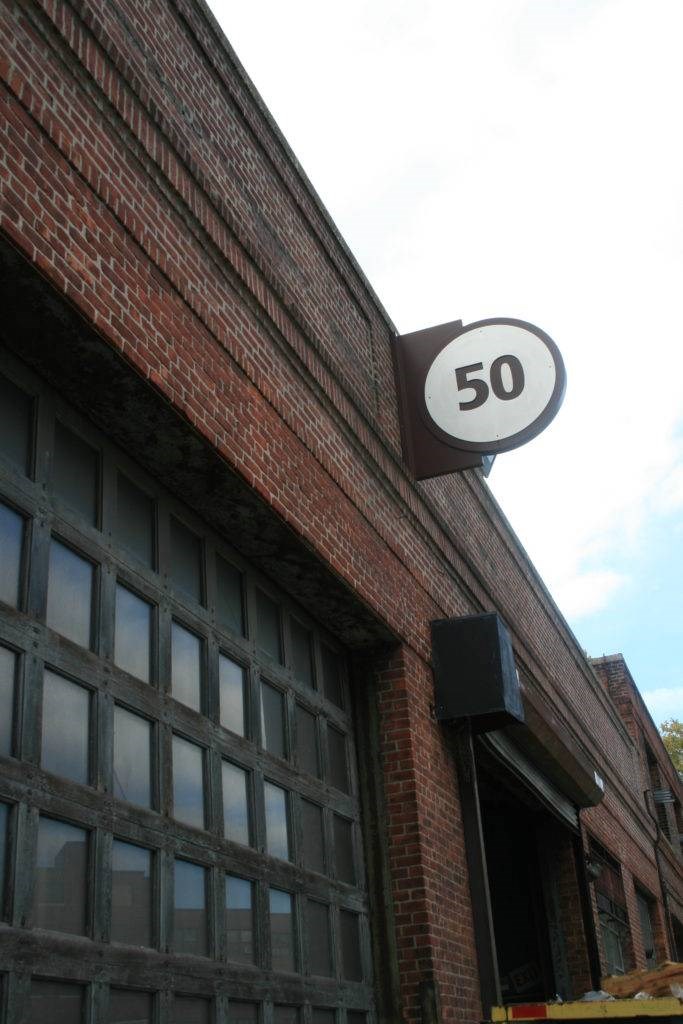 "Brooklyn is a hotbed of culinary creativity and entrepreneurship, and we're looking for an operator to spearhead a new hub of the city's food production economy by working with local businesses and creating high-quality jobs," said David Ehrenberg, the Yard's president and CEO. "By integrating this initiative with the work of our existing tenants, our on-site vocational high school and our employment center, the new Building 50 will further enhance the Yard's role as a leader in food manufacturing and job creation in New York City."
Built in approximately 1936, Building 50 stands on the perimeter of the Yard at Flushing and North Portland avenues. BNYDC is currently completing upgrades to the two-story building to ready it for redevelopment, which "will further enhance the Yard's "dynamic array of food and beverage tenants," officials said.
The facility in Building 50 will become the second food manufacturing hub after Building 77, which is home to Russ & Daughters, Transmitter Brewery, Brooklyn Roasting Company and Grandchamps, among others.
Interested applicants can find a copy of the Request for Expressions of Interest here. All responses should be submitted before 11:00am on October 1.