MyBKlife, created in 2018, is both a brand and movement that embraces all that is beautiful, challenging and unique about life in Brooklyn. The brand which got its start as a Twitter hashtag now has opened the doors to its first Brooklyn storefront.
Founded by Gina and Steve Brown, the Brooklyn-born and raised couple have a story for the books. The two have known each other since they were children, and Steve was just the boy from around the corner.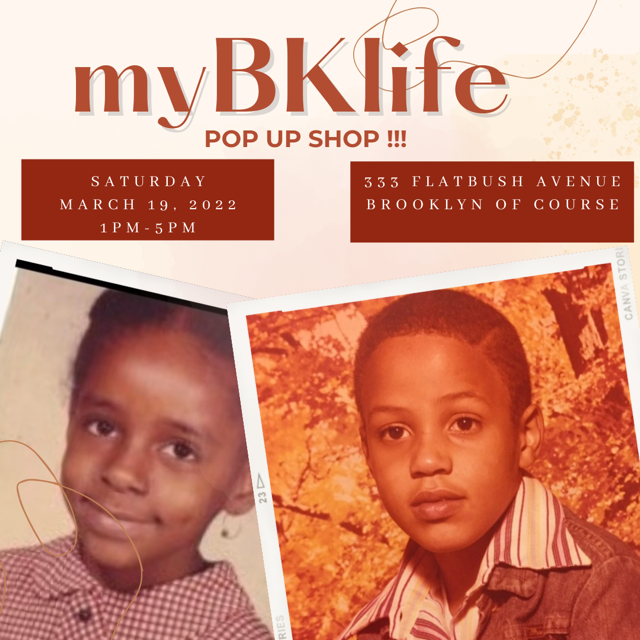 By the time they were teenagers, Gina went away to Syracuse University, and distance pushed the two away from one another. Steve later moved to North Carolina and had a family. The two didn't see each other until Steve returned to Brooklyn 20-plus years later with a love for both Gina and entrepreneurship. Their love story, reflected in their social media under #myBKlife gained a following. 
"Gina had a hashtag named myBKlife and she would always post a lot on social media. And I told her we need to put the hashtag on hoodies and she said "No."
"Gina didn't see how people would be interested in the product, but we still went out and bought maybe forty hoodies," said Steve. "We brought them to a family function and everyone bought all the hoodies. So then we just started making more."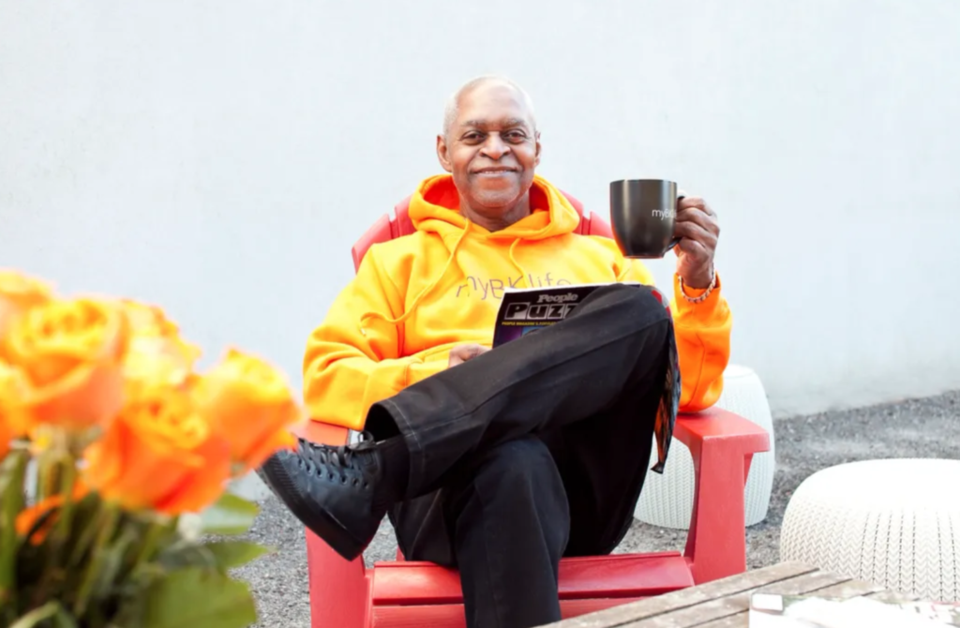 The brand started out with a series of pop up shops amidst the pandemic. And unlike a number of other small Black-owned businesses, MyBKLife actually found a significant amount of community support during COVID-19.
"I kept thinking, Why would people want to come out and support a popup in a pandemic? But they did. And I kept thinking it was a fluke, and it wasn't," stated Gina. "And after a while, the store came about because we realized we needed a home base for our community to find us."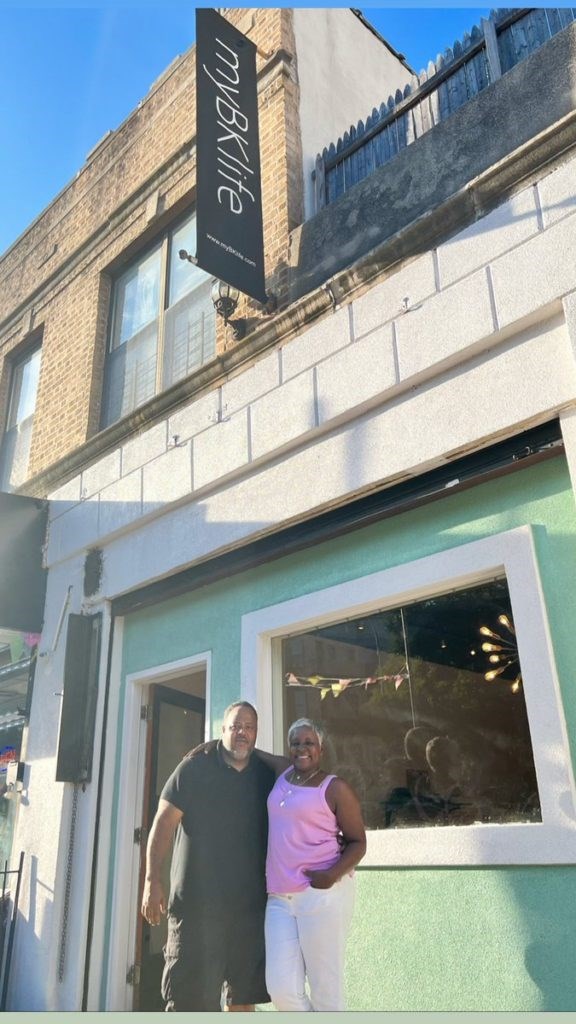 After servicing several pop up events, the couple decided it was the time to grow more roots in Brooklyn. And with their grand opening last Friday at 463 Sterling Place myBKlife is officially in full force with racks full of hoodies, t-shirts, hats, masks and other products.
The brand recently partnered with Syracuse University to create an expansive line of clothing called "mySUlife." The line appeals to Gina's fellow Syracuse University alumni and a portion of all proceeds will benefit the Our Time Has Come Scholarship Program. The line was also recently placed on the racks of Syracuse University's merchandise store.
"We definitely are looking to expand in the future, but we are not looking to make myBKlife too big," stated Steve. "We do want to expand, but we want to keep everything in Brooklyn, without turning down any opportunities. If things present themselves, like with Syracuse, that makes sense for us to be apart of we will definitely take advantage of it.
MyBKlife has become much more than an hashtag, and the Browns are still are looking for more to come. The brand's newest storefront is just a small step towards the community space they always wished for and with plans to have an internship program and in-store community events, there is much to be anticipated.
"This thing has already been bigger than what we can imagine from a hashtag," said Gina. "So we are just along for the ride."