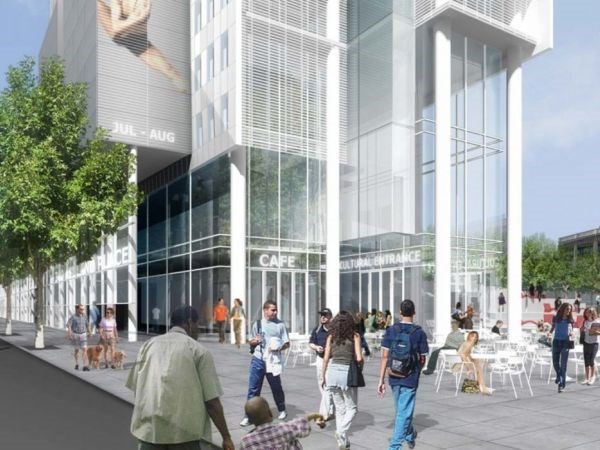 Following the celebrated opening of the Apple Store in Williamsburg this past July, reportedly a second location may be opening in Brooklyn-- the Downtown district, to be exact.
...I say, "What took them so long?"
Yes, we know Williamsburg-- Brooklyn's hipster nirvana-- is all the rave. We get it. But Downtown Brooklyn, with its central location, it seems should have been Apple's first choice to begin with.
Well, all of that is now water under the bridge.
According to The Real Deal, Apple just signed a 10-year lease agreement with Two Trees for a 12,000 square-ft retail space at 300 Ashland Pl, the new BAM South tower development on the border of Fort Greene and the Brooklyn Downtown Cultural District.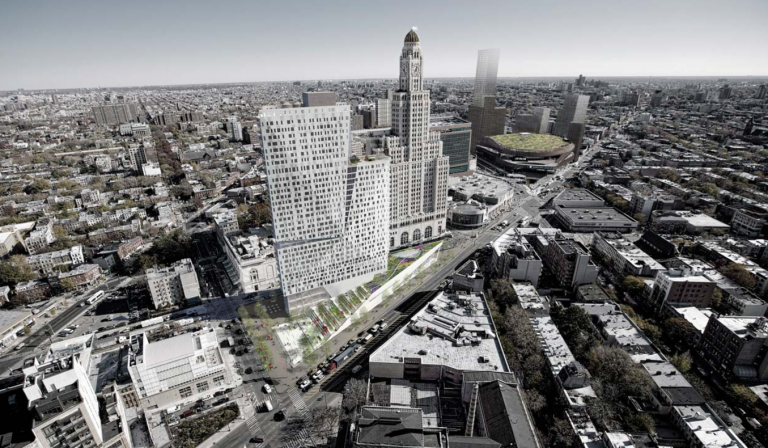 The first few floors of the 32-story BAM South tower will also house a movie theater, a public library branch, a dance studio and a huge, 15,000-square-foot outdoor plaza.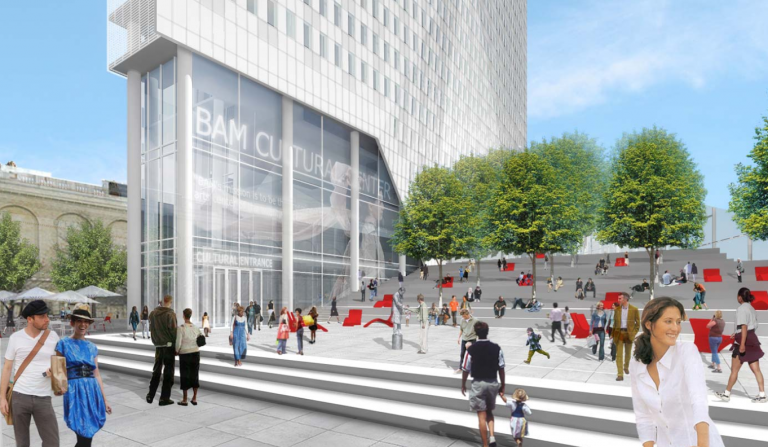 Above that will be 400 luxury apartments, 20 percent of which supposedly are reserved for low-income residents.
First Starbucks. Then H&M. Then Trader Joe's. Then Sephora! And now, with the upcoming arrival of an Apple store, there will be virtually no reason to trek to Manhattan to shop.
The new Apple store also signals, for better or for worse, one undeniable fact: Gentrification in Central Brooklyn is nearly complete.