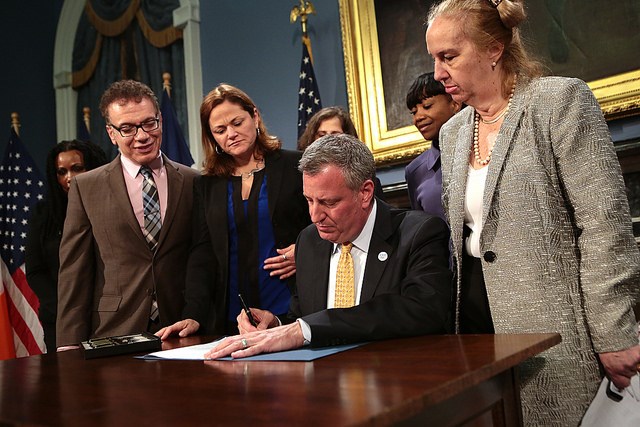 Mayor Bill de Blasio on Tuesday signed his third bill into law, one that protects unpaid interns from workplace discrimination.
Working conditions for unpaid interns have come under scrutiny lately, as law suits have increased dramatically by interns complaining of employers taking advantage of their time and skills for no pay.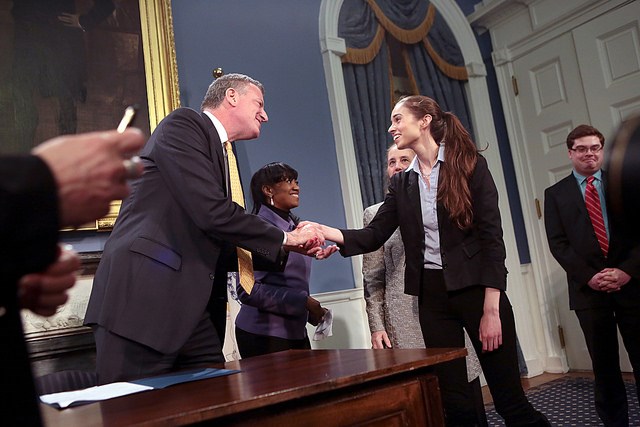 Legislation protecting interns was first proposed by Manhattan Borough President Gale Brewer when she was in the City Council:
"In more than 30 years of public service, I have sponsored over 1,000 interns in my career and they work as hard as many full-time employees I've seen," said Brewer. "Interns deserve equal protection under the law."
De Blasio agreed, called the new law a human rights issue.
"The point of our human rights law is to keep workplaces free of impermissible discrimination," de Blasio.