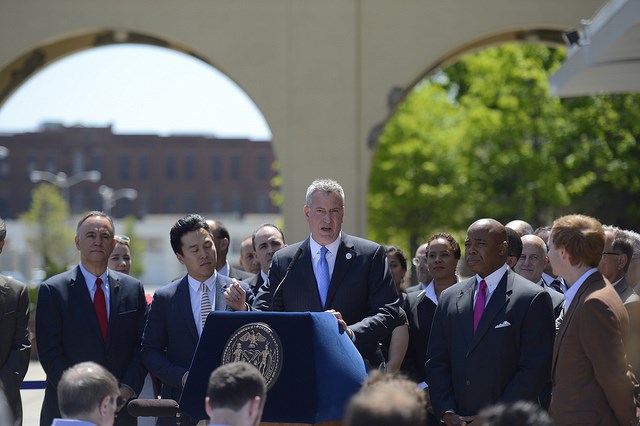 Mayor Bill de Blasio on Tuesday announced members of a new task force that will help workers develop the skills needed to secure good paying jobs in fast-growing careers.
The initiative is called "Jobs for New Yorkers" created by the mayor's office in an effort to strengthen the city's workforce .
The task force will help shift the City's approach to focus on employment for New Yorkers in skill-building, higher-wage jobs that offer opportunities for advancement, as opposed to job placement in low-paying sectors.
"'Jobs for New Yorkers' will play a key role in furthering the administration's efforts to create more opportunity and fundamentally shift our workforce and education system to focus on quality, well-paying jobs that support families," said de Blasio.
"With this task force, we are going to harness the experience, knowledge and expertise from this diverse group of business, education and community leaders to expand opportunity for more hardworking New Yorkers."