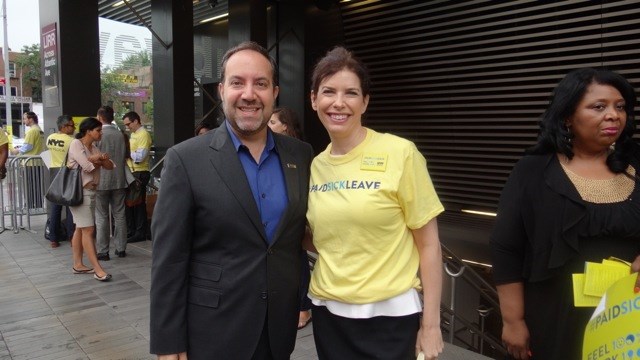 New York City's mandatory sick-leave law takes effect today.
Under the law, companies with at least five employees are required to provide each worker with up to five days of paid sick leave each year. Workers started to accrue sick time in April. They can begin using their days Wednesday.
Similar laws have gone into effect in other U.S. cities, but Consumer Affairs Commissioner Julie Menin said that New York's law is on a completely different scale' than other cities with similar laws.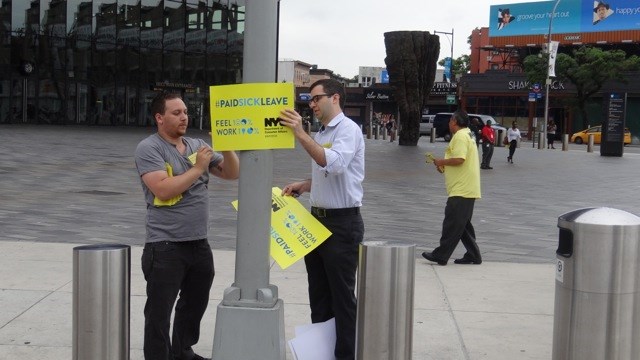 In a city as big as New York, the Commission is worried that several thousand business owners are still unaware of the requirements or when the law takes effect, so it has embarked upon a major outreach campaign.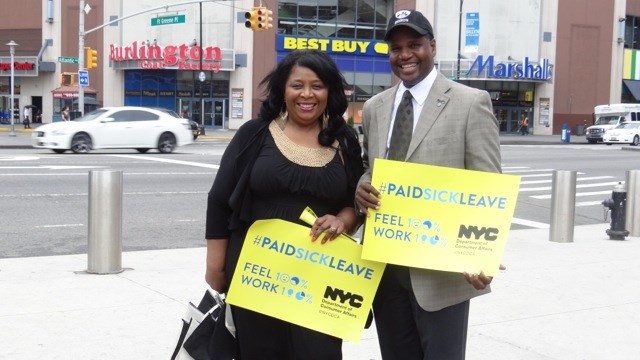 Mayor Bill de Blasio's office has sent out 400,000 letters to employers, taken out radio and TV ads and distributed leaflets in 25 languages, including Spanish, Russian and Yiddish, all explaining employees' rights."This finally gives people the rights that so many others have enjoyed," said de Blasio,"which is to take that time to get well and not lose pay in the process— a little more economic security when so many New Yorkers are troubled."
Employers and employees can visit nyc.gov/PaidSickLeave or call 311 (212-NEW-YORK outside NYC) for more information, including the required Notice of Employee Rights, one-page overviews for employers and employees, FAQs, and events.