During the Make-A-Thon - a 12-hour design marathon - designers, developers and other talented makers volunteer their services to create impactful communication and marketing materials for local nonprofits

The Make a Mark "Make-a-Thon," a 12-hour design and development marathon benefiting local organizations and humanitarian causes, is coming to NYC in January 2018. For one day, "makers" - consisting of designers, developers, film makers and other creatives - will join forces to work on projects for the ten most impactful organizations in the NYC area.
"Coming from a nonprofit organization, I saw what a struggle it could be to find the time, money and other resources to create quality communication materials. However, being a designer and marketer, I also knew how valuable these materials could be in the hands of a passionate nonprofit," said Sarah Obenauer, founder and director of Make a Mark.
Obenauer founded Make a Mark in 2014 out of the need and desire to bridge the gap between the nonprofit/humanitarian community and the creative community. Nonprofits often don't have the resources and expertise to design and develop communication and marketing materials. The Make-a-Thon aims to fill that void by bringing together student and professional designers, developers and other talented makers to create pro-bono work for deserving causes in an energetic 12-hour marathon. Yet, since the first Make-a-Thon in early 2015 in Virginia, the event has become more than just a day-long design workshop: it creates community.
"Our initial goal was to create beautiful, meaningful and useful work for nonprofits while working with designers. But it has become more than just that: a community has developed," said Obenauer. "Designers and creators can learn from one another and mentor each other. It gives nonprofits a chance to meet other organizations from the community that might be struggling with the same issues. But it also creates a bridge between different areas: designers get to learn about the nonprofits, the needs of the community and the impact these organizations have."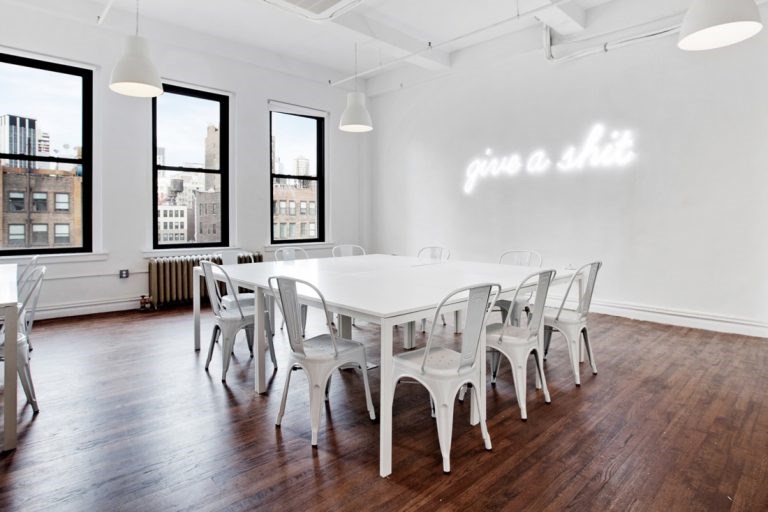 On the Make-a-Thon day, makers begin to work on their projects early in the morning. After lunch, nonprofit representatives stop by to have a brief check-in with their teams. While the makers complete the projects throughout the afternoon, nonprofit representatives can attend a nonprofit speaker series. At the end of the day, with the nonprofits back in attendance, each team presents their work. The day culminates with a fun reception during which makers and nonprofits can celebrate the results of their hard work.
The first NYC Make-a-Thon will be held on January 20, 2018 at Ceros headquarters. Ceros, co-sponsor of the event, is an interactive content creation platform that empowers marketers and designers to create rich, engaging content, without any coding.
"I am just so excited to see the talent that is in New York. The talent in nonprofit, that works so hard, as well as the incredibly talented designers and developers; to experience that specific culture in New York," said Obenauer.
Nonprofits can apply throughout November. Selection criteria include mission and impact of the organization and the expected longevity of the organization's project. The teams, consisting of one nonprofit project and three to five makers, are selected four to six weeks before the event.
For more information and to apply, go here.