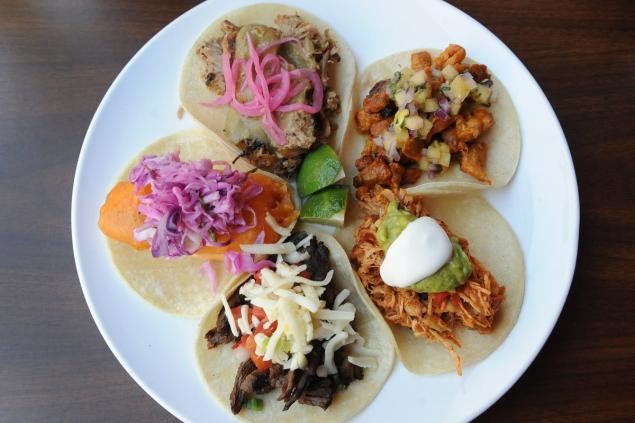 From Monday, March 20 to Thursday, March 30, restaurateurs and foodies across the borough will be participating in Dine In Brooklyn, the borough's official restaurant week. Restaurants adorned with the blue and gold 'Dine In Brooklyn' logo will offer prixe fixe menus for brunch, lunch and dinner. Diners can enjoy great deals at dozens of restaurants, including three-course dinners for $28, two-course lunches for $15, and weekend brunches for $12.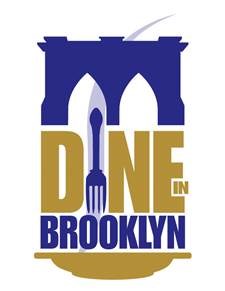 This great event is held in partnership with the Brooklyn Chamber of Commerce with exclusive sponsorship from Visa and contributing support from Barclays Center; Brooklyn Academy of Music (BAM); Brooklyn Spectator; Home Reporter; Explore Brooklyn; New York City Hospitality Alliance; New York State Restaurant Association;One Brooklyn Fund, Inc., and Yelp.
"Dine In Brooklyn is a win-win for those who enjoy eating out with a bunch of friends and for those who are invested in the growth of our local economy," said Brooklyn Borough President Eric Adams. "This restaurant week is completely free for participating restaurants. Nothing is more indicative of the transformation in Brooklyn than the various eateries you see from neighborhood to neighborhood; it truly defines our 'Brooklyn fusion.'"
More than 60 restaurants, reflective of dozens of cuisine varieties, have thus far signed up to participate in Dine In Brooklyn, inclusive of the establishments that took part in Borough President Adams' preview expo. Participating eateries include: Bean Post Pub, Cebu Bar & Bistro, Chadwick's, Fushimi, Greenhouse Café, Le Sajj, Sancho's Restaurant, Schnitzel Haus, The Wicked Monk, and Tuscany Grill in Bay Ridge; Bedford Hall, Brooklyn Beso, and Therapy Wine Bar in Bedford-Stuyvesant; Blue Agave Restaurant Bar and Tenzan in Bensonhurst; Armando's Restaurant, Asya Indian Restaurant, Friend of a Farmer, Heights Cafe, and Pinto in Brooklyn Heights; Marco Polo Ristorante, Nightingale Nine, and Provence en Boite in Carroll Gardens; Rustik Tavern and Wray's Caribbean and Seafood Cuisine in Clinton Hill; Mazzat on the Columbia Street Waterfront; Gargiulo's Restaurant in Coney Island; BKW by Brooklyn Winery in Crown Heights; Mimi's Hummus in Ditmas Park; Amarachi Restaurant, Hill Country Barbecue Market, Junior's Restaurant, and La Défense in Downtown Brooklyn; Colandrea New Corner Restaurant in Dyker Heights; Suede in East Flatbush; Sip unWINE in Flatbush; Boqueria, No. 7 Restaurant, Scopello, and Tiger Box in Fort Greene; Salvi Restaurant in Marine Park; Athena Mediterranean Cuisine, Bella Gioia, Benchmark Restaurant, Bogota Latin Bistro, Carnem Prime Steakhouse, Hugo & Sons, Loki Lounge, Miti Miti, Palo Santo, Rose Water, Santa Fe Grill, Scottadito Osteria Toscana, Soigne Restaurant & Wine Bar, Wasan Brooklyn, and WILD in Park Slope; Dean Street and Live On Air in Prospect Heights; House of Juice in Prospect-Lefferts Gardens; Hunger Pang in Prospect Park South; Baku Palace, Clemente's Maryland Crabhouse, and il Fornetto in Sheepshead Bay; Oggi Pizza Bar in South Slope; Baci & Abbracci, Barano, Mable's Smokehouse, The Chinese Club, and Vera Cruz in Williamsburg, as well as Butterfunk Kitchen in Windsor Terrace.
Diners can also visit the interactive, mobile-friendly website for more details on each restaurant and their deals, as well as to use the hashtag #DineInBK on Facebook, Instagram, and Twitter to share their favorite eating experiences.