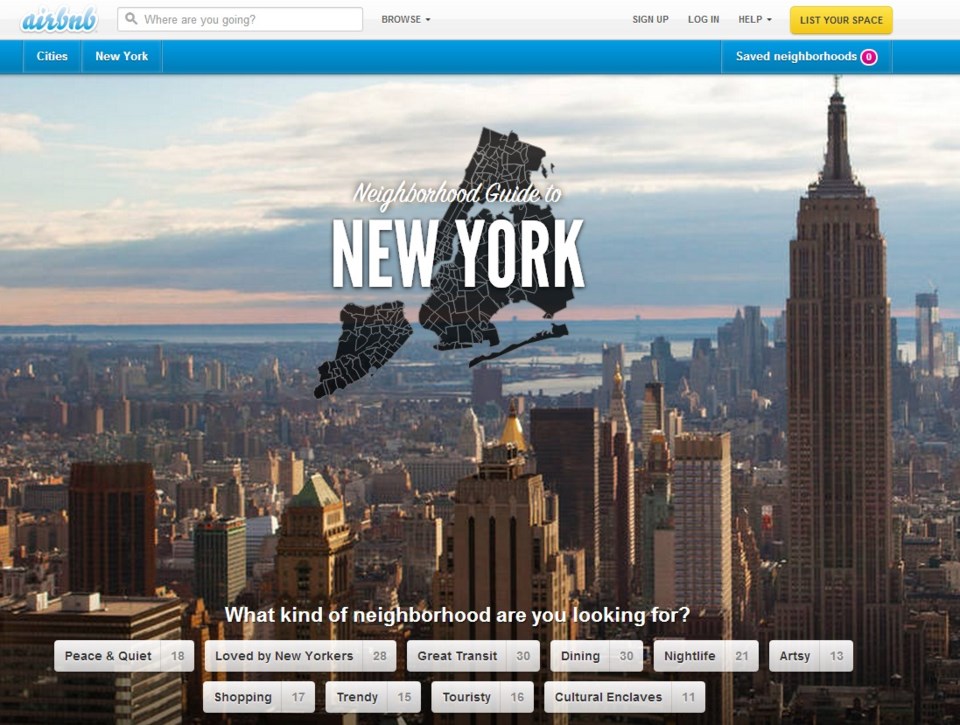 Airbnb has asked state lawmakers to allow the San Franciso-based home-sharing website to be classified as a legal hotel.
But a group of affordable housing advocates is accusing the company of adding to a growing affordable housing crisis, the Daily News reports.
Airbnb argues its service makes New York City affordable to people who use it to supplement their incomes: "Airbnb has saved people from losing their homes," said company spokesman Nick Papas.
But the Real Affordability for All Coalition said, although widespread and popular the practice is plain illegal. And by jacking up housing prices to rent to tourists, tenants who use it regularly are simply "throwing gasoline on a fire," making it nearly impossible for the average person to find affordable housing.
In fact, nearly two thirds of the city apartments recently listed on Airbnb violated the law, according to a state analysis filed in court on Monday by Attorney General Eric Schneiderman.
In the court filings it states that Airbnb is fueling an underground industry of "illegal hotels," because according to a 2010 law, New Yorkers are prohibited from renting out entire apartments for less than 29 consecutive days.

So if you currently rent using Airbnb, watch out: On Tuesday, Schneiderman plans to subpoena Airbnb's records to identify users who are illegally renting out their apartments.