More than a wellness center, HealHaus is a social hub for the local community and includes a café, spaces for programming and more.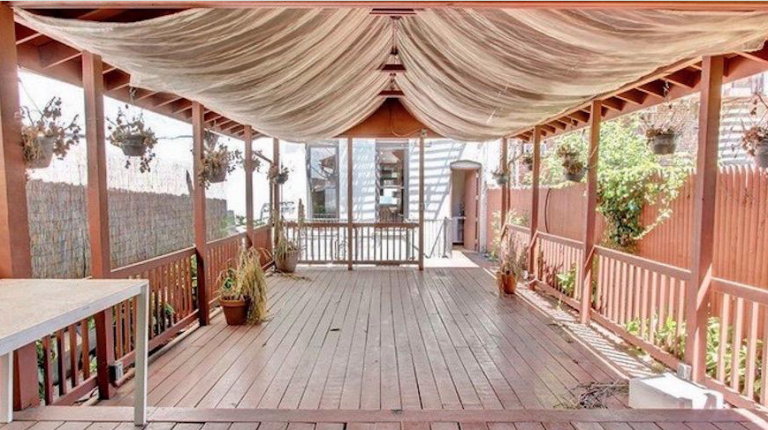 HealHaus, a new 1,100-square-foot wellness center is opening in Clinton Hill today, reports Time Out. More than a wellness center, HealHaus aims to be a social hub for the local community and includes a café, indoor and outdoor spaces for programming, a backyard deck and multiple rooms for private practitioners.
"Our Brooklyn flagship location is meant to be an inviting space for everyone and a place of community," said co-founder Darian Hall.
Located at 1082 Fulton Street, HealHaus offers daily group and yoga meditation classes. The coffee shop on the ground floor features a curated selection of teas, smoothies and healing "elixirs" developed by an herbalist and a physician. For that holistic wellness experience, HealHaus offers various services, ranging from acupuncture to reiki, provided by a diverse roster of practitioners in the center's private rooms. The new center will also be home to workshops and panel discussions featuring topics like nutrition, anxiety and depression.
"HealHaus incorporates a wellness cafe with curated drinks that were developed alongside a leading herbalist and physicians, health and wellness treatments by the best professionals, and daily group classes that are unique and will help you realize that healing mind, body and soul is more than a trend, but a lifestyle," said Hall.
The wellness center will be open Mondays - Sundays, from 7:30am to 7:30pm. Class prices range from $18—$20 for a single class, with donation-based classes offered on weekends. Monthly and annual memberships are also available.