Kyiesha Kelly, co-founder of her family's urban fashion retailer, Hip Hop Closet knows that celebrating 25 years in business in Brooklyn is no easy feat.
The Fort Greene native has experienced it all from her Brooklyn Navy Yard retail space: rapid gentrification and an ever-changing landscape; retail challenges in meeting digital consumer demand; a slew of economic downturns; a real estate crises and a global pandemic.
Hip Hop Closet's staying power remains rooted in the same pillars of the hip-hop genre it pays homage to -- community, self-expression and inter-generational appeal. Choosing the Navy Yard, to some, may seem an unconventional home base. But for Kelly, the industrial park is a fitting choice for the business and in keeping with their mission to stay ahead of the curve.
"Growing up, there's always been this wall that's surrounded the Navy Yard, and you really thought that Brooklyn ended and there was nothing on the other side but water," Kelly said.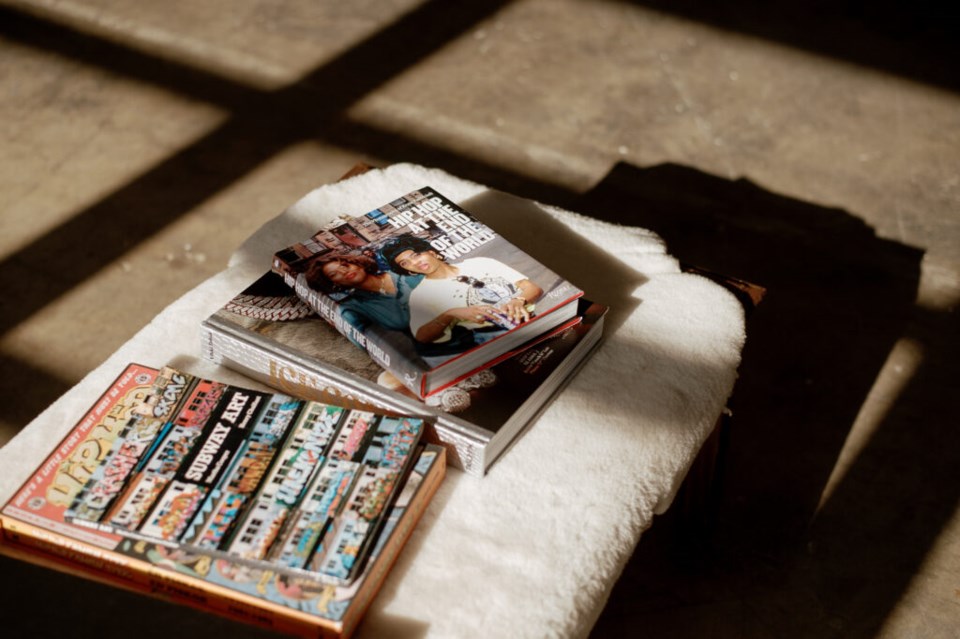 To Kyiesha's surprise, her brother, Malik, set his sights on the once-active naval shipyard for a new business idea and managed to sublease a space when the location was great and rent was affordable - thus giving birth to Hip Hop Closet.
Kelly, a Howard alum, eventually ditched her civil engineering career to grow the hip-hop empire alongside Malik, a move that proved pivotal at a time when the music genre's popularity grew from the underground party scene to fashion runways. 
Kelly, originally surprised at hip-hop's global success, soon embraced a new audience of fans and consumers, from Brooklyn and all around the world.
"We've had customers buy our items all the way in Australia, where the shipping costs alone could cost more than the price of a durag, we truly appreciate the love!"
Name brands like Avirex, Adidas and Walker Wear still reign supreme at Hip Hop Closet, with a new generation of hip hop fans.
"We are proud to be a distributor for the iconic brand Walker Wear, which is major, considering April was the first woman to really dominate in urban menswear," Kelly said.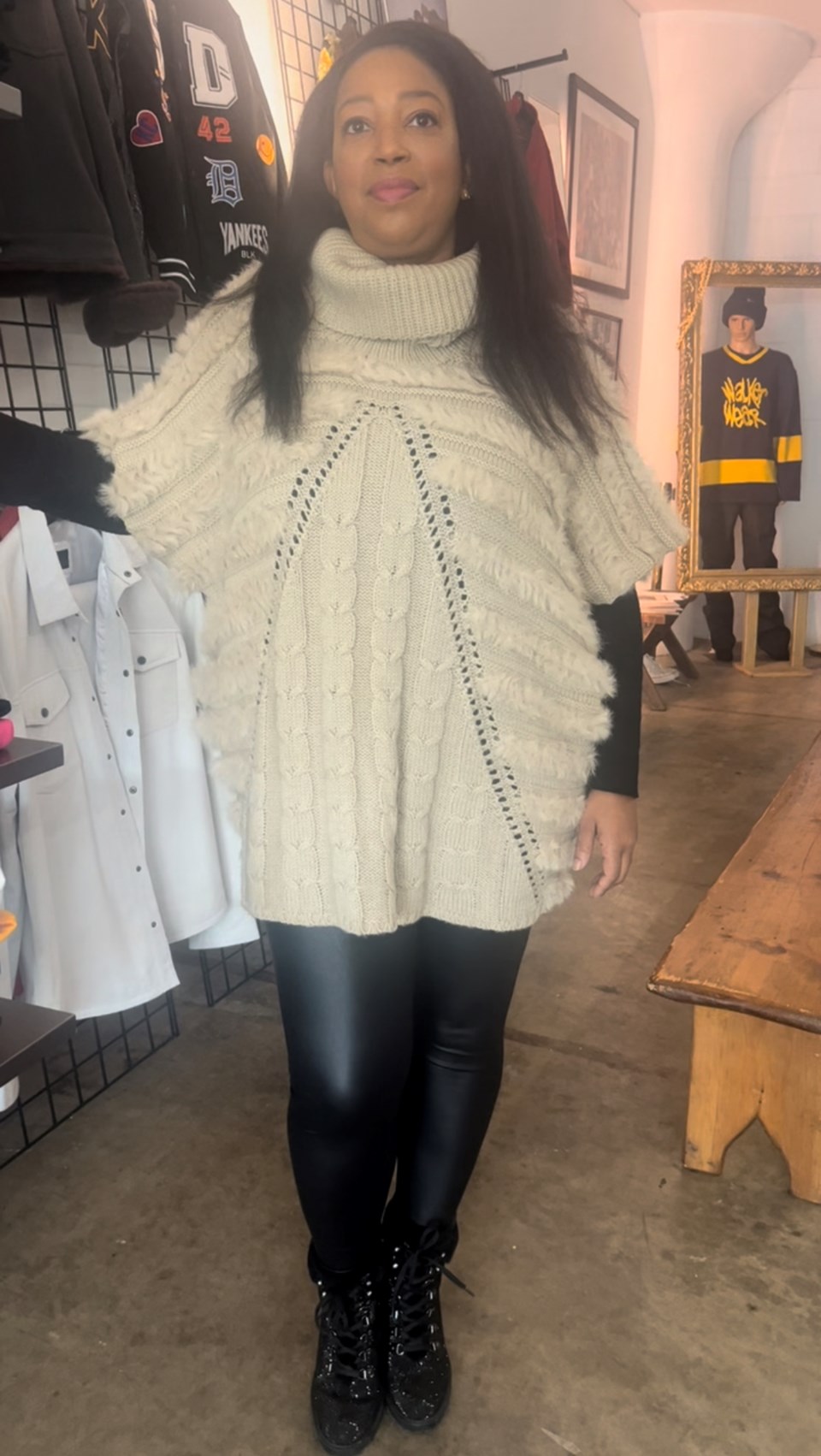 Shoppers will find no shortage of hoodies, Biggie memorabilia and other hip hop nostalgia items in Suite 607, as the retail space is affectionately known.
But, the hot ticket item is its classic sheepskin coats. They come in an assortment of lengths, styles and hues merging classic hip-hop streetwear aesthetics with a modern flair at prices ranging from $1,200 to $2,500.
A custom coat can take approximately two to three weeks to design, depending on the time of year, a factor that hasn't slowed the coat's popularity in the age of fast fashion. Kelly said creating custom designs is a rewarding part of the business for her and the customer.
"We had a ball working with the TV show, Power, because they have such a wide variety of styles on that cast."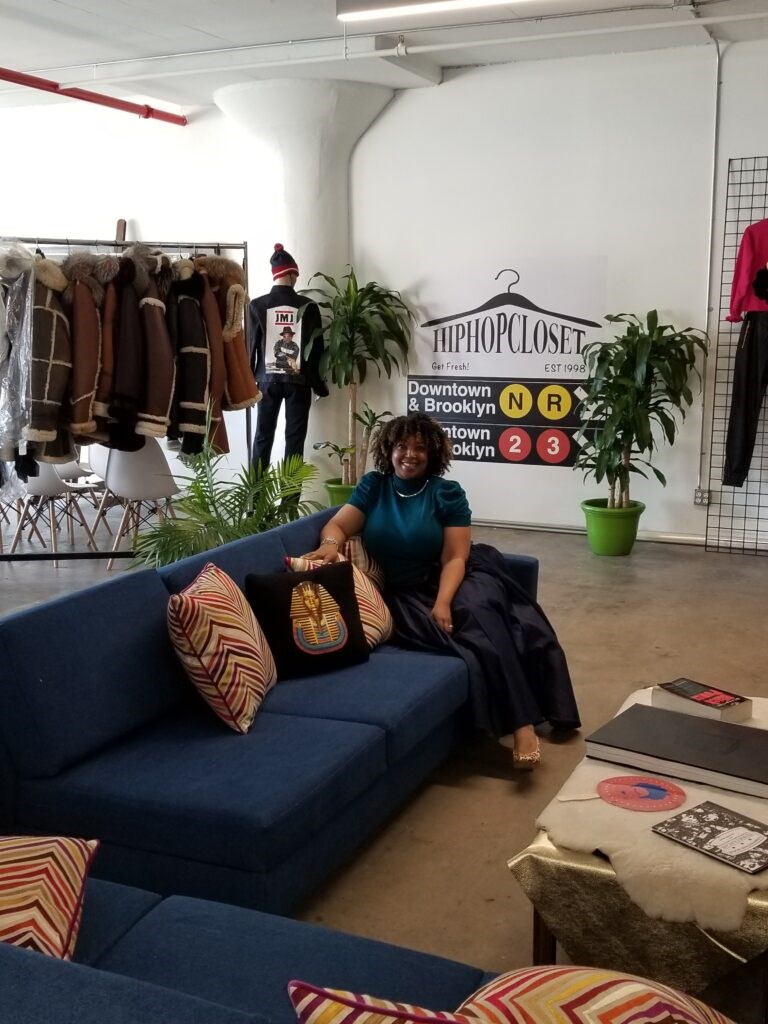 "Running a family business isn't always easy, but at the end of the day we share a common goal of growing this business together," Kelly said.
A goal that has expanded Hip Hop Closet into a global e-commerce business and experiential event space with Kyiesha as the face of the brand, and help from daughter Reina and nephew Navon Kelly.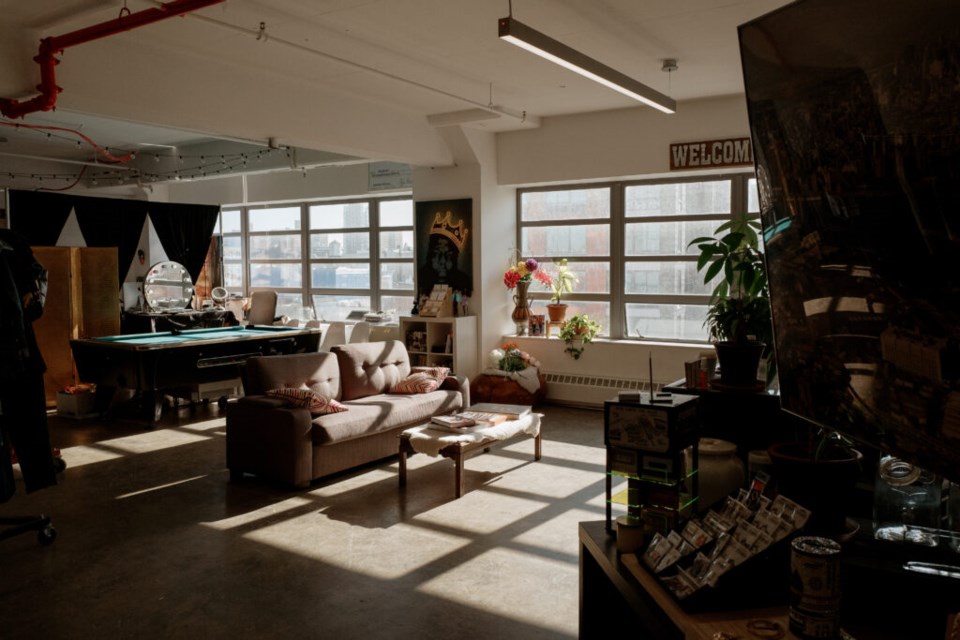 Kelly just wrapped up a community partnership with HITN, a holiday collaboration that donates to the New York Cares coat drive, and looks forward to rolling out a year-long lineup of events commemorating 25 years of Hip Hop Closet.
"It's been eye-opening to see how hip-hop culture really unified races, ethnicities and cultures," she said.
"At its heart, hip hop is about self-expression.
"That's what makes it so appealing and relevant after all these years."