The Clinton Hill food co-op turns to the community to help in its quest to find a new home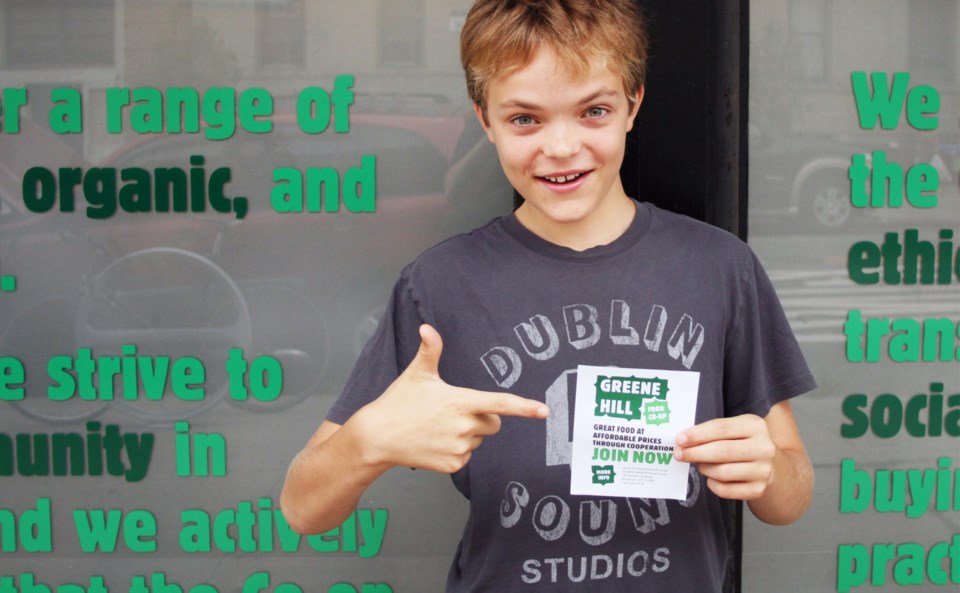 This week, Clinton Hill's Greene Hill Food Co-op launched a community fundraising campaign to support their relocation efforts due to an early termination of its multi-year lease. The co-op is now calling on its members and the locals it serves to help the store reach its goal of $30,000 so that it can afford a new home in the neighborhood and continue providing quality food to the local community.
Greene Hill Food Co-op isn't just a local grocery store; it's a consumer-owned cooperative business. This means that each member-owner has an equal voice in how the business is run and managed. The member-owner model not only keeps labor costs low and prices affordable, it also allows the members to be actively engaged with their community and the farmers and vendors with whom they do business. Currently, 650 members from Clinton Hill, Fort Greene, Bedford Stuyvesant and beyond have invested in Greene Hill Food Co-op, and more are joining each and every day!
Since the co-op opened its doors December 2011, the member-owners have been standing by a few, very important principles about how they operate:
They value the spirit of cooperation and a democratic process, in which each individual has a voice and each member-owner works to support the co-op;

They strive to offer a range of local, affordable, organic and sustainable food;

As neighbors, they strive to reflect the community in which they live and they actively work, to ensure that the co-op is accessible to all;

They seek to develop the co-op as an ethical entity, using transparent and socially responsible buying and selling practices.
In an area where locally sourced produce is scarce, it is important for Greene Hill to stay afloat, so it can continue to serve the community to the best of its capabilities. By garnering financial support, Greene Hill will be able to continue its practice of providing locally sourced goods to the community. So far, the future of the co-op is looking promising as it's almost halfway to its total fundraising goal with $13,500 collected.
"It's really been the members who have done this," says Sarah Chinn, a founding member of the co-op. "Our members have stepped up and are doing everything they can to support the co-op."
Anticipating that Greene Hill reaches its goal of raising $30,000, the members will continue their focus of growing the co-op as a local source for fresh and responsibly sourced fruits, vegetables, meats, dairy, bulk goods like grains and beans, and other delicious groceries.
"We want to move within the neighborhood to a space that will accommodate our growth," says Chinn. "We need financial stability. We need new fridges and freezers. We'd like to expand our hours and grow membership."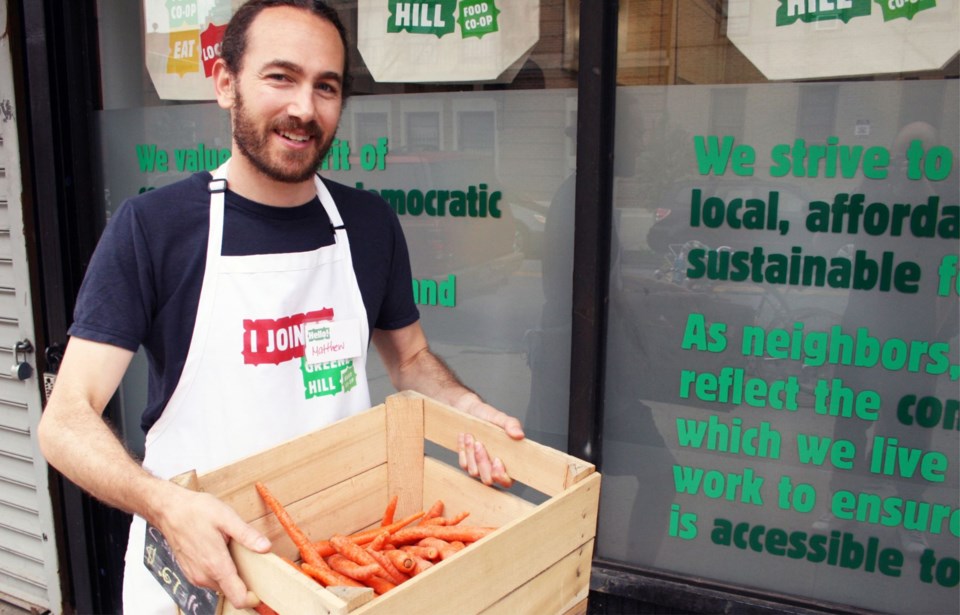 Contributions are welcome both in-store or online via Greene Hill's fundraising page until 11:59 pm on Friday, April 13. The co-op will relocate by May 1, 2018.