Candice Chetta and Colin Anderson are "co-captains" of a local podcast that navigates the roughest socio-political waters-- tackling subject matters that are often uncomfortable, but necessary.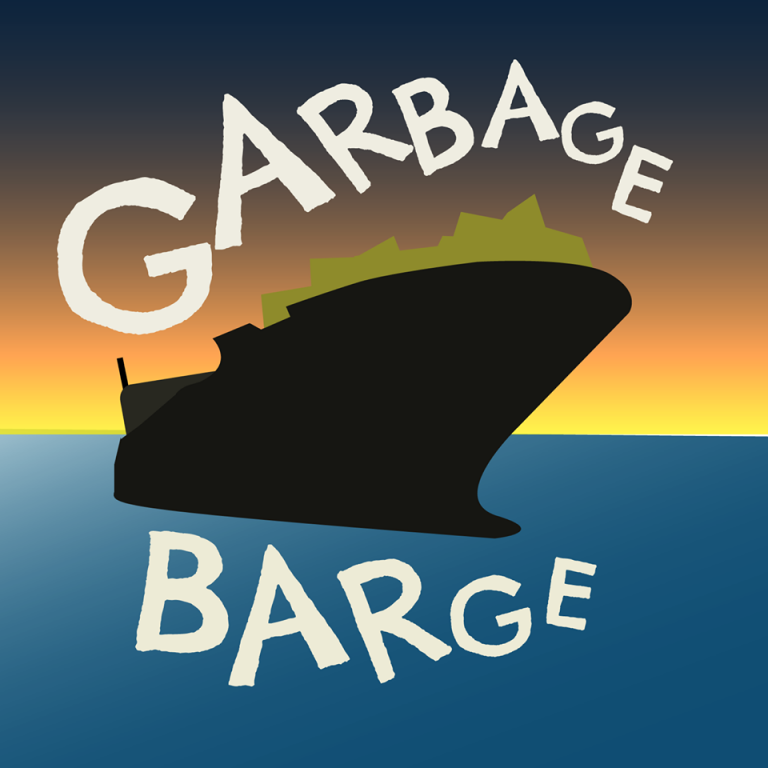 Candice Chetta and Colin Anderson, co-captains of Garbage Barge, are Crown Heights-based podcasters unafraid of tackling and untangling social issues, including gentrification, slut-shaming and white supremacy-- even if it makes other white people feel uncomfortable.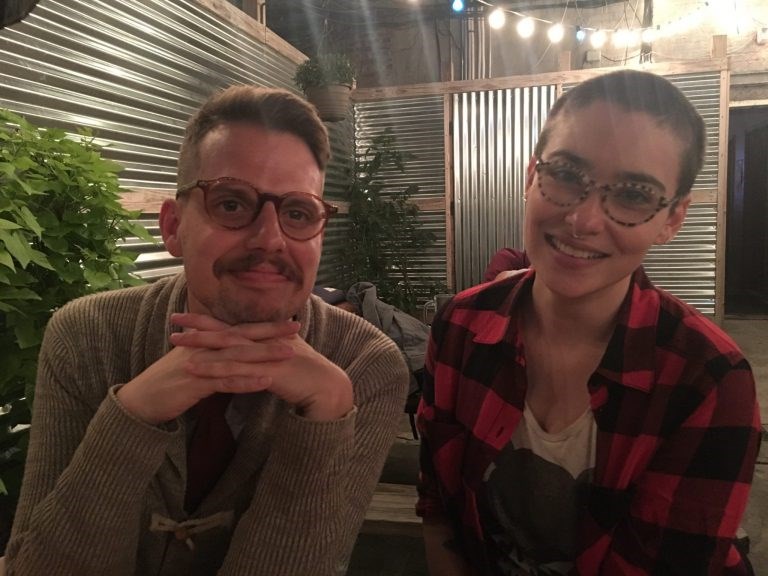 Their critics have labeled them "self-hating whites," "social justice warriors" (oddly used as an insult), and sufferers of a loathsome condition known as being "too woke."
Chetta, a graduate of Brooklyn College with a degree in philosophy and an interest in pursuing law, and Anderson, an international recruiter for CUNY, pull no punches.
From healthcare to toxic masculinity to gentrification, the duo boldly addresses the most provocative of issues to inspire what they feel is much-needed discourse, all the while acknowledging the fact that we all "are a part of this mess."
"We want to engage people who think they aren't a part of the problem, but they are a part of the problem," said Chetta.
In their most recent episode of "This Week In White Supremacy" the Garbage Barge co-pilots set sail for the turbulent waters of casual white supremacy.
Their approach goes beyond those who conveniently disassociate themselves with the blatantly-racist boogeymen of white supremacy, like the KKK and skinheads -- something that's easy to do for saving face in society. Instead, the podcast scopes out the partners and friends of the Klansmen from their crow's nest: the white people who remove themselves from these issues because it doesn't affect them.
Generally, The Garbage Barge wants white people to understand that they have benefited from white supremacy in some facet and should be aware of its brooding presence.
"It doesn't necessarily make you a white supremacist. But if you're going to remain ignorant to it, then you might be a white supremacist," Chetta said on explaining how it permeates the lives of all white people, ally or not.
The Garbage Barge has lived up to its mission statement so far. On one recent episode, for example, controversial restaurateur Becca Brennan was caught in their cross-hairs when they dissected the fiasco Brennan faced for her racially insensitive business decisions to add bullet holes "for authenticity" during the opening of her restaurant, Summerhill, in Crown Heights.
"She admitted that she lied and perpetuated this ignorant and violent story, but still doesn't think she did anything wrong," said Anderson during the podcast. His statement was immediately followed by their signature "garbage" ad-lib from Chetta to effectively call Becca out.
Every Saturday the Garbage Barge shifts navigation and drops its anchor to unwind a bit, taking a break from tackling issues and fighting with angry commentators in its Strug Boat series.
On the Strug Boat, Anderson and Chetta broadcast their bawdy chat apropos of rosé spritzers. The show typically includes everything from "bad Yelp adventures" to pop culture, like the latest episode of Below Deck on Bravo to rejuvenate their weary minds and entertain fans before having another go at the issues.
Download or stream The Garbage Barge podcast here, and help keep the ship afloat by joining the conversation on the Patreon page here.