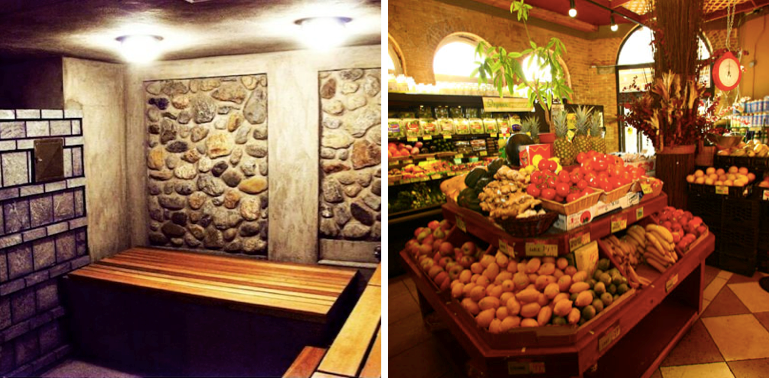 Who can say "no" to a $30 spa day on Park Avenue (in Brooklyn), featuring some of the finest Turkish spa amenities, followed by an array of catered, locally sourced, fresh, organic food?
On Wednesday April 1, Fresh Fanatic organic food store will celebrate its five-year anniversary in Fort Greene/Clinton Hill by partnering with its neighbor-in-wellness, Body By Brooklyn for "Spring Into Wellness," a wellness conference and one-stop-shop for the type of food and fitness that lead to a full-circle healthy lifestyle.
"We are two businesses aligned with the same vision of living a healthy lifestyle," said Andrew Goldin, co-owner of Fresh Fanatic. "By eating organic at the store and detoxing and eliminating stress at the spa, we help achieve those goals one meal and less stress at a time."
The event will take place at Body by Brooklyn, located at 275 Park Avenue, from 4:30pm to 7:30pm. Local residents will be able to enjoy full access to yoga classed, the steam room, sauna, jacuzzi, towels, robes and locker room at reduced prices. Participants will have an opportunity to speak to health experts from King's CrossFit, Red Flower, Glow Skincare and Anna Casablanca Swimwear. Many of these expert companies are New York City based and will be running booths on the floor to offer personalized wellness information.
Then, guests will can enjoy a free, three-hour all-organic sampling of Fresh Fanatic's tastiest dips, spreads, appetizers, salads, organic cold-press juices and smoothies. All foods will accommodate an array of dietary needs such as gluten free and vegan and staff will be on hand to discuss the best options Fresh Fanatic has to offer.
The "Spring Into Wellness," all-access pass is $30. Also, when you spend $100 at Fresh Fanatic, you will also receive a free spa pass, a $45 value, at Body By Brooklyn. Living healthy just became a lot easier.
Click here to purchase a ticket.