East Flatbush is home to a new black-owned coffee shop thanks to son-and-mother duo Jamane and Donna Weekes who celebrated the grand opening of Lips Cafe on August 24.
For Jamane Weekes, the coffee house is the culmination of his personal love affair with good coffee, art and Caribbean culture. He spent the last four years traveling to coffee shops across the city and the country to shape his vision that would become Lips Cafe.
"A coffee shop is more than just a place to get an espresso," Weekes said. "It's a creative space where people of all backgrounds go to either kick start their day or lounge and create content. Whether it's writing a school paper, working remotely, the venue for meetings, or ingesting the environment around them, a coffee shop is a hub for progression. I wanted to create that space for people and become part of the fabric of my community. Lips Cafe to me is the embodiment of this."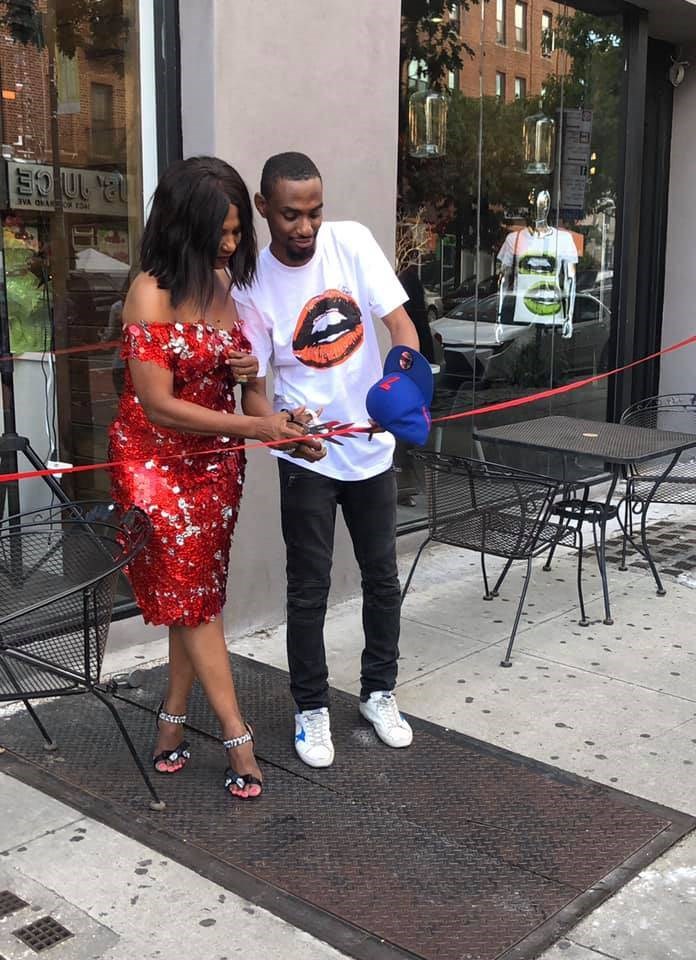 Marrying good coffee and Caribbean cuisine, Lips is more than the latest trending neighborhood coffee shop, he added. To him, it is family and culture, art and creativity, passion and progression all wrapped up in a cafe, right in the neighborhood where he was raised by a mother who made sure to instill her St. Vincent culture in him and his siblings.
"I grew up here," said Weekes. "I know how this neighborhood operates, the Caribbean culture, and I also understand the gentrification that's been taking place. Lips Cafe is a way to bridge gaps and provide an experience and space the entire community can embrace."
The cafe's offerings reflect the family's ties to both the borough that raised them and the island they came from. In addition to featuring local products from Brooklyn Tea and Brooklyn Roasting Company, Lips Cafe will also offer Caribbean fare for breakfast and lunch, plus a special weekend menu.
And with the option for creatives to rent out the venue to host pop-ups, art exhibits and open mic nights, Lips plans to be more than just your morning pick-me-up destination, Weekes said.
Lips Cafe is located at 1412 Nostrand Avenue and open daily from 9:00am to 5:00pm.