Mayor Eric Adams on Friday was part of a weekend-long grand opening celebration for Caton Flats, a new mixed-use development with 255 new apartment units that are 100 percent affordable; a revitalized and expanded Flatbush Central Caribbean Marketplace returning to its original location; and 20,000 square feet of community space.
The project was developed by Urbane and BRP Companies.
"This project is such a fitting celebration of our city's vibrant Caribbean community and our strong, inclusive economic recovery," said Mayor Adams. "We are building a more equitable economy that will help lift up all New Yorkers, in every neighborhood and every borough."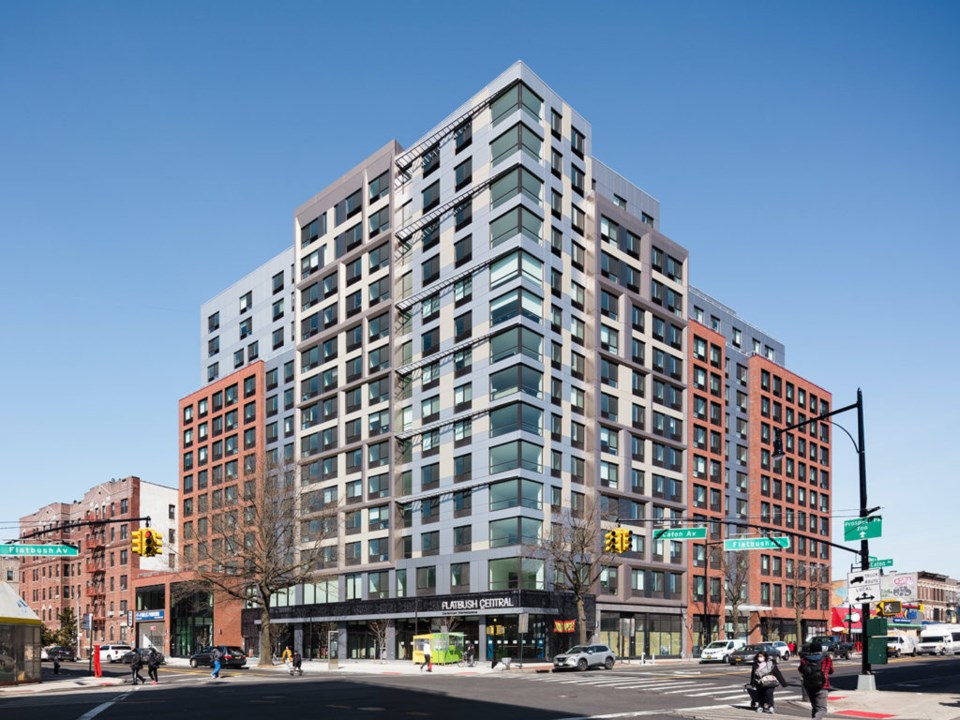 A $64.8 million project, Caton Flats rents are capped to be affordable to households considered between very low- and moderate-income, between 40 and 130 percent of the area median income. 
From industry-specific technical assistance to access to capital to business classes, the accelerator at the market will help facilitate necessary partnerships to help small businesses grow.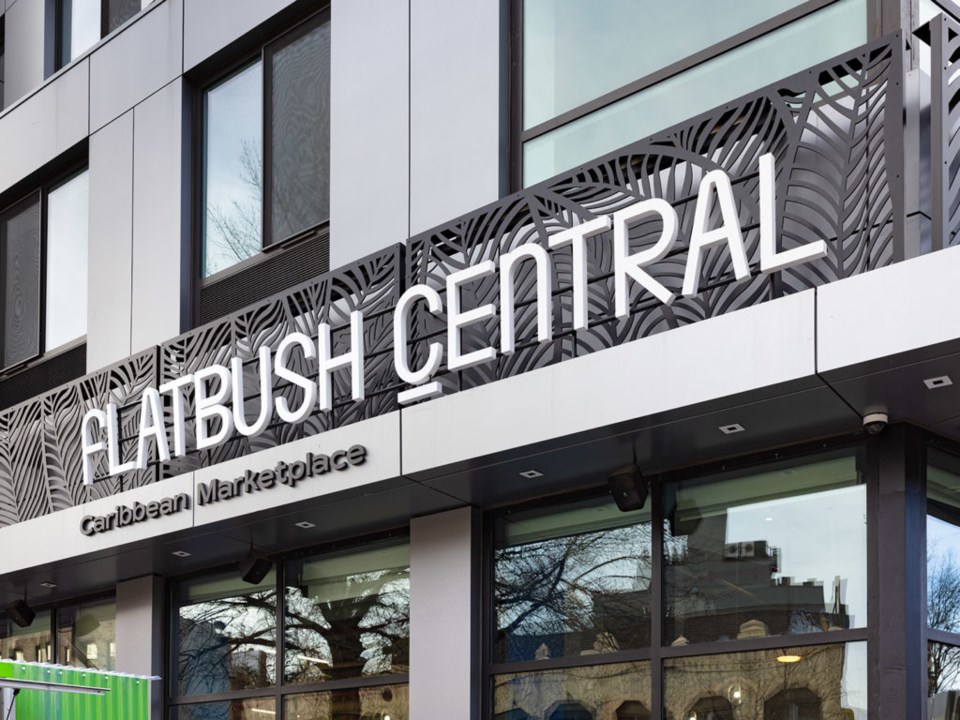 "Urbane is proud to usher in a new era of the market with upgraded and enhanced facilities serving the community at large," said James Johnson-Piett, CEO and principal, Urbane. We're looking forward to watching the market grow and evolve as a first-rate retail and cultural destination in this new space."
The Flatbush Central Caribbean Marketplace-- vital hub for Caribbean commerce-- occupies the lower level of the building, with upgraded amenities, including expanded space for food vendors, a shared commercial test kitchen, a bar, and a lounge.
"This project in its entirety exemplified a true partnership and alignment between real estate, community groups, local leaders, and construction entities, all equally dedicated in their commitment to serving the Flatbush community," said Meredith Marshall, cofounder and managing partner, BRP Companies.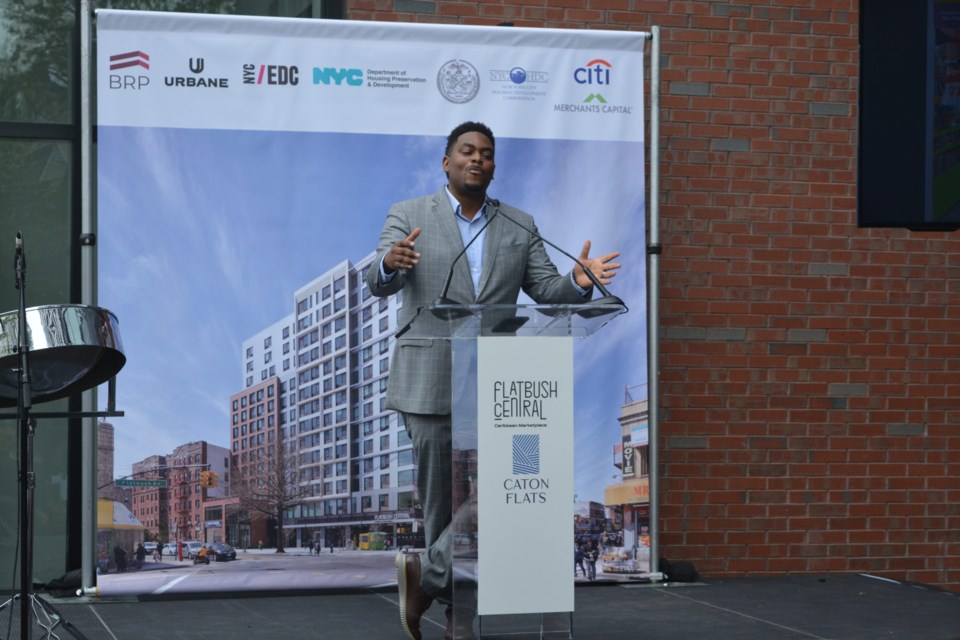 The market will also host a Mangrove business accelerator — an economic mobility platform and incubator program that will focus on offering Black, Indigenous, and People of Color entrepreneurs state-of-the-arty facilities for food and culinary needs, as well as facilities to produce natural body care and cosmetics, new media, and textiles.
"The growth of these micro-businesses at the Flatbush Central Caribbean Marketplace was the dream of Dr. Una Clarke and Dr. Roy Hastick, Sr., who sought to inspire and provide opportunities to Caribbean entrepreneurs and small businesses through this business incubator, the Mangrove accelerator," said New York State Assemblymember Rodneyse Bichotte Hermelyn. 
"His legacy is something the whole community can embrace. Congratulations to everyone who played a role in the success of this project."