In the focus of the Flatbush Junction BID's annual board meeting were the
recruitment of new members, its anniversary fundraiser campaign and new goals for the coming year.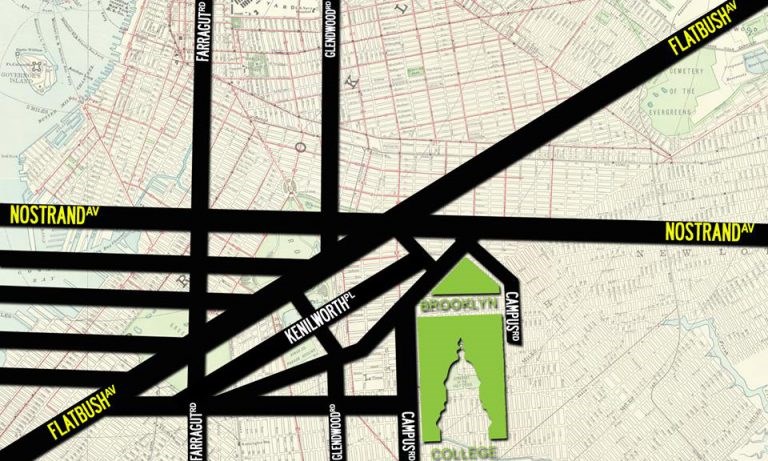 The Flatbush-Nostrand Junction Business Improvement District hosted its second annual board meeting on Tuesday evening at Brooklyn College. Board members, small business owners, representatives from the offices of Assemblywoman Rodneyse Bichotte and Councilman Jumaane Williams, as well as local residents attended the meeting. The focus of the meeting was the acceptance of new members, the Junction BID's tenth anniversary, and new initiatives and goals for the coming year.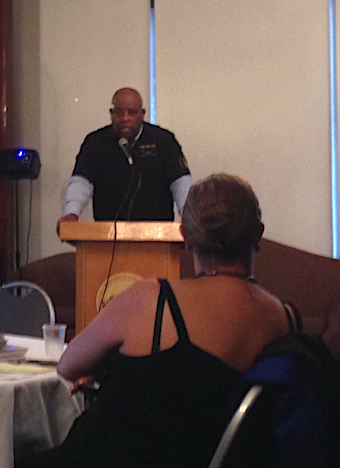 Kenneth Mbonu, the BID's executive director, began the meeting with a progress report, followed by an introduction to the Junction BID's tenth anniversary celebration. The anniversary will serve as a platform to initiate a fundraising campaign with the goal to raise $75,000 annually for the next five years as well as to recruit new members. To maximize the impact of the campaign, the board retained services from Support Center, a consulting firm for nonprofit organizations.
"Bringing in new board members is also part of our fundraising strategies," said Mbonu. "Because someone will know someone who has money."
Mbonu proceeded to introduce the Hillel Place Plaza project, a new initiative that will convert Hillel Place, in front of the entrance of Brooklyn College, into a public plaza. The initiative aims to further connect the junction's diverse community of residents, students and shoppers. The vision for the 6,700 square-feet space includes tables, chairs and planters to create a welcoming plaza. The board is currently working to get approval from the Hillel Place Plaza committee with the goal to have the project completed this summer.
Art and design remain the BID's central strategy to attract more foot traffic to small businesses in the Flatbush-Nostrand Junction. Last year the BID launched Intersection @ the Junction, a community initiative that unites local businesses and Brooklyn artists to elevate and celebrate the Junction through unique in-store art installations.
"I've always believed in using art and design to create economic value," said Mbonu.
Another new initiative is the Window to Flatbush project, a program for emerging media makers to work with a professional filmmaker and a branding company to promote local businesses. The partnership with BRIC Brooklyn's public access TV channel will provide the program participants with free media classes to become certified community producers. Once certified, these media makers will have full access to a state-of-the-art media center to produce their own shows for Brooklyn Free Speech TV. Window to Brooklyn will have its official launch event on May 18. To attend please RSVP via info@flatbushjunctionbid.com.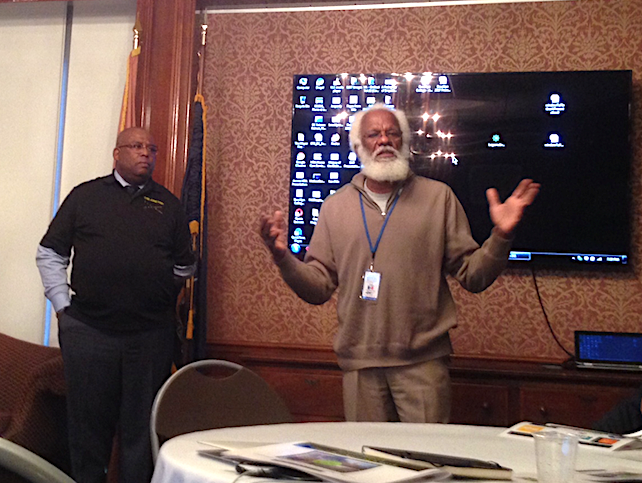 The bustling commercial corridor around the intersection of Nostrand and Flatbush Avenues is gearing up for a busy, productive summer and year!