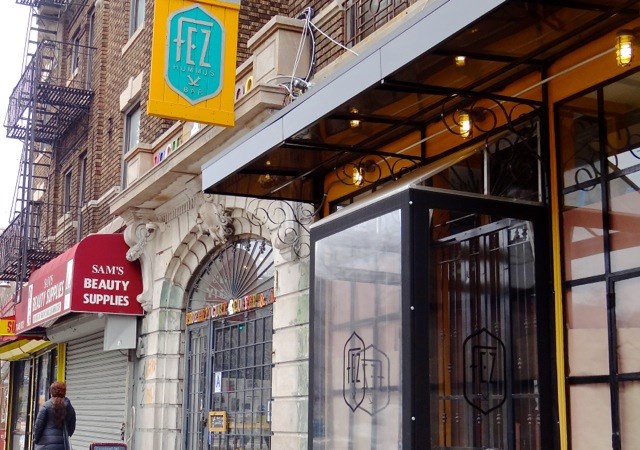 Fez, the Hummus Bar, located at 798A Franklin Avenue, between Lincoln Pl and Eastern Parkway, is preparing to reopen its doors in a few weeks, a worker on site said this morning.
The impeccably decorated Mediterranean restaurant that first opened in November 2013, surprised a lot of Crown Heights residents when, two months later, it suddenly shut down.
Literally, one day business was hopping. Then on January 15 and without notice, the gate was padlocked and there was brown paper covering the windows.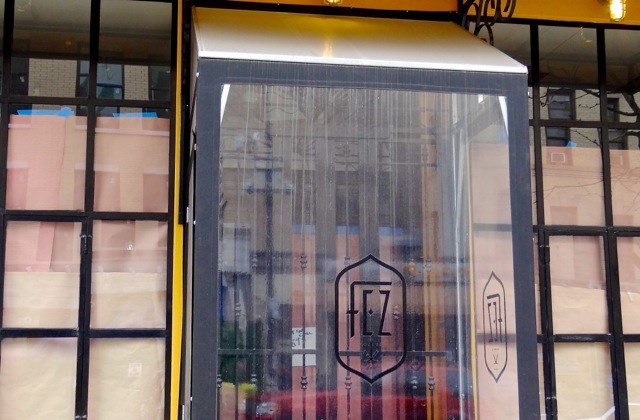 The reason behind its closing remains a mystery, since the interior already was nicely designed. Was it health code violation? Was it the food?
Although quite a few customers on Yelp gave the food at Fez high marks, an equal number complained, with one calling it was the worst dining experience she'd had in the last ten years. (ouch!)
Well, the upside is, with reviews like that, you can almost expect a much-improved culinary experience this time around.