A new show has opened at the Ildiko Butler Gallery at Fordham's Lincoln Center campus highlighting a unique aspect of New York's design history.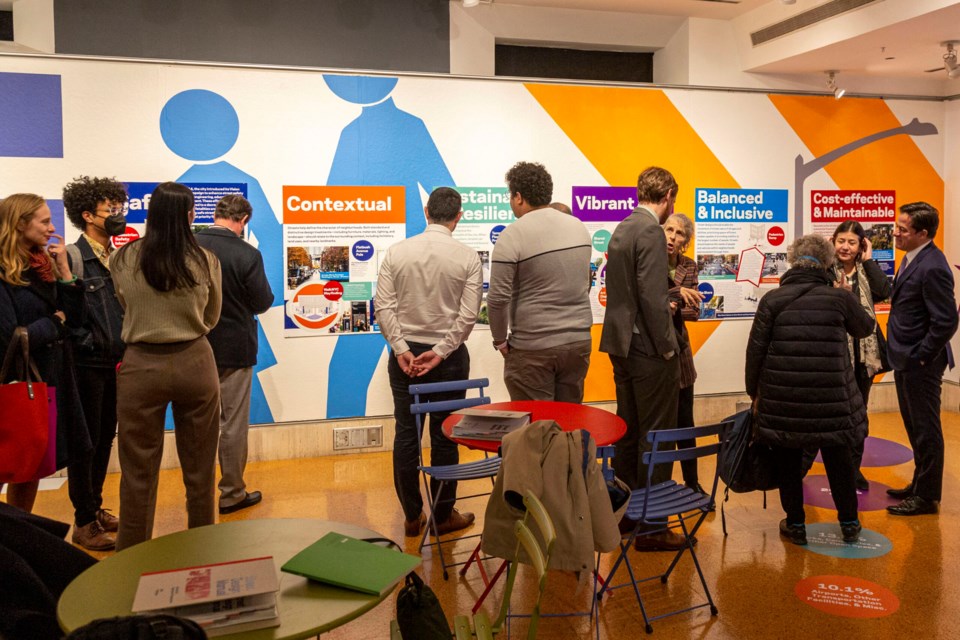 The exhibition showcases the New York City Street Design Manual, the agency's definitive guide that shapes how NYC's streets and plazas are built. It spotlights how the New York City Department of Transportation has streamlined, standardized and simplified street design.
"This exceptional exhibition spotlights the evolution of our Street Design Manual while engaging the public in open dialogue around the reimagining of our public spaces," DOT Commissioner Ydanis Rodriguez said.
"I am grateful for the hard work of DOT's urban design and creative services teams, and our partners at Fordham University, who've been instrumental in the planning and execution of this engaging and informative show. Street design impacts us all and I hope people are inspired to explore how urban planning can reshape cities to better meet their needs," Rodriguez said.
First published in 2009, the third edition of Street Design Manual is now for the first time an entirely online resource. The Manual engages stakeholders to consider new ways to transform New York City streets to accommodate more diverse users, activities and transportation modes.
NYC Street Design Manual Exhibition
Location: Ildiko Butler Gallery at Fordham University, 113 West 60th Street, New York NY
Admission: Free
Hours: Open to the public every day from 9:00 am to 9:00pm, except during University holidays.
Dates: Now through February 2, 2023.