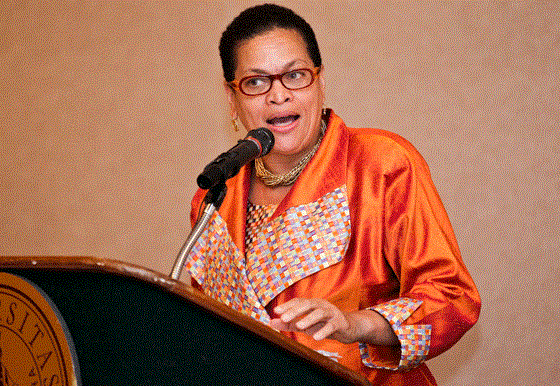 The Medgar Evers College School of Business and ENS Global will hold their second international conference of 2016, "Exploring Corporate Social Responsibility with the Global Community."
The free, four-day conference commenced on Tuesday, June 14 and will run through Friday, June 17. More than 50 participants, from business owners to students, will share experiences and provocative conversations on major issues around social responsibility in the corporate sector.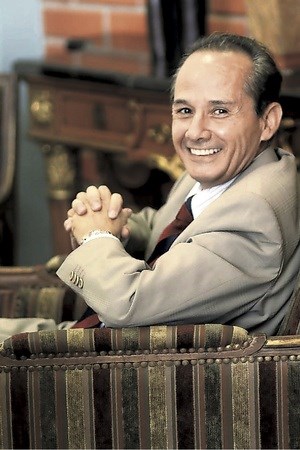 Speakers will include Faith Taylor, Senior Vice-President of Global Corporate Social Responsibility for Wyndham Worldwide, Dr. Bernardo Javalquinto, Founder of ENS Global, and Dr. Julianne Malveaux, President Emeritus of Bennett College for Women.
Topics will include intellectual property protection and technology and the empowerment of new entrepreneurs. The free conference will be held at various locations on the Medgar Evers campus in Crown Heights and is co-hosted by the YWCA of the City of New York, StartUpAfrica, and the Global Social Enterprise Institute.
The conference "reviews an entire ecosystem of entrepreneurship development from the small social business to the multi-national corporate enterprise," said Dr. Jo-Ann Rolle, Dean of the School of Business at Medgar Evers. "The conference is designed to share information, develop action plans, and inspire change."
The faculty and students of Medgar Evers — and the School of Business in particular -- are celebrating Ashley Warmington, the first woman to win the grand prize in the recent CUNY SmartPitch 2016 competition. Ashley and a small team of MEC students participated in the Entrepreneurship & Experiential Learning (EEL) lab which supports student, community, and international entrepreneurs with a focus on minority and women-owned business enterprises.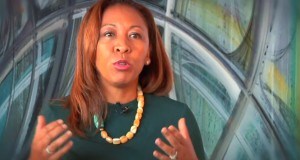 Ms. Warmington won $10,000 at the May 20, competition for pitching her business, "Cozy Oasis," a home sublet concierge company that aims for five-star service for everyone involved in subletting — tenants, guests, landlords. SmartPitch is open to all enrolled CUNY students and challenges them to develop and pitch a business idea through a three phase program, workshops, and a network of mentors.
"In the 15-year history of the CUNY competition and its predecessor, Medgar Evers had never even placed," said Dr. Rolle. "But records were shattered this year, as 12 students from Medgar Evers entered the competition."
"It is our goal and our hope to show that women and minorities can develop sustainable businesses," Dr. Rolle said, noting that Medgar Evers is a predominantly black institution.
Medgar Evers College is located at 1650 Bedford Avenue in Crown Heights, Brooklyn. For more information and to view the full itinerary of the Corporate Social Responsibility conference, visit the Medgar Evers College, School of Business Facebook Page. RSVP here.