Five startups pitched their concepts on how to improve city life with smart technology during Downtown Brooklyn Partnership's 10th pitch contest.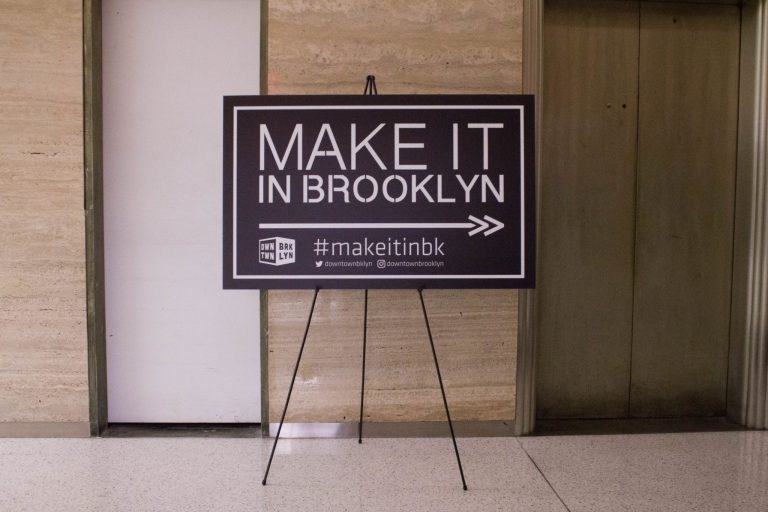 The Downtown Brooklyn Partnership (DBP) held its 10th Make It in Brooklyn pitch contest on Thursday evening at NYU's Center for Urban Science + Progress. The winner, Bixby-- a building amenity platform geared toward property managers to provide quality service to tenants and residents-- took home $5,000 in cash and will receive free legal counsel from Brooklyn College Law School.
The theme of Thursday's contest was "Smart City:" How to make cities more sustainable, efficient and liveable through the use of information and smart technology. Five finalists — Bixby, GoKid, Hylas, Carmera and N-Gems — had two minutes to pitch their concepts on how to improve urban life and create smarter cities. And they were judged by five industry veterans: Jeremy Goldberg, the mayor's chief technology officer, Shaina Horowitz from New Lab, Craig Wilson from NYU Tandon School of Engineering, Miriam Roure from Urban-X and Jacob York from Story Ventures.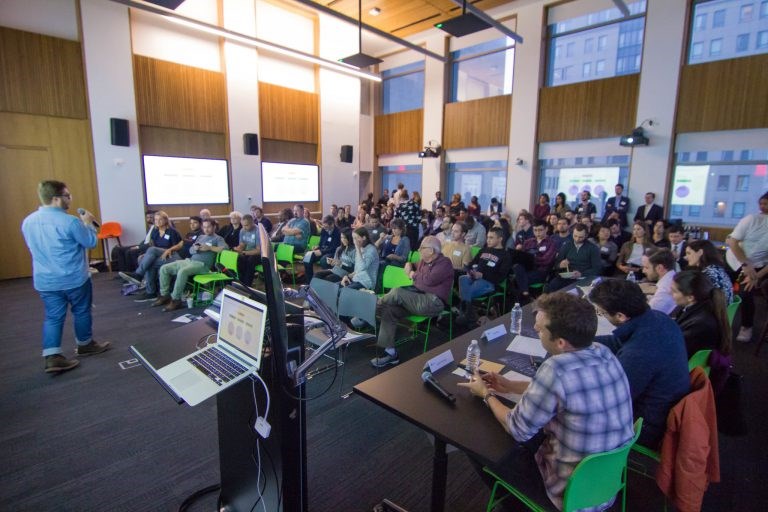 After taking into consideration the maturity of the business, the local market of Brooklyn, the viability of the model and the promise of the technology, the judges announced Bixby as the winner.
"This is exciting," said Eric Kramer, Bixby's head of partnerships who represented the startup at the competition. "We're making some really big moves. We think every building should be smart. The rich and one-percent luxury buildings shouldn't be the only ones to have access to amenities."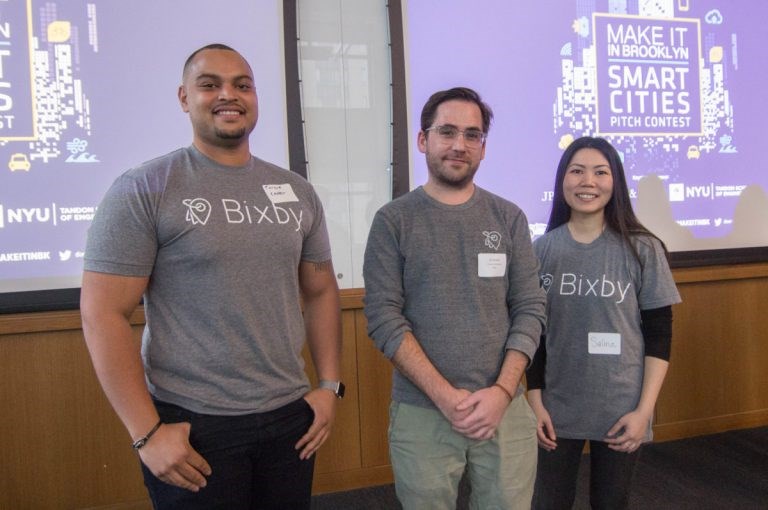 The contest was rich in creative concepts and innovative technology aimed at improving life in the city.
Hylas, based in the Brooklyn Navy Yard, is looking to eliminate all landfills for food waste by providing bio-digesters that are small enough to be installed in homes. Carmera, also located in the Navy Yard, creates 3D maps for self-driving cars. Their maps will be put to use once Voyage, a self-driving taxi service, launches in NYC. The other contestants included GoKid, a carpool ridesharing mobile app that shuttles kids to school, and N-Gem, a provider of hardware and software solutions for first responders to increase safety standards, reduce casualties and save lives in emergencies situations.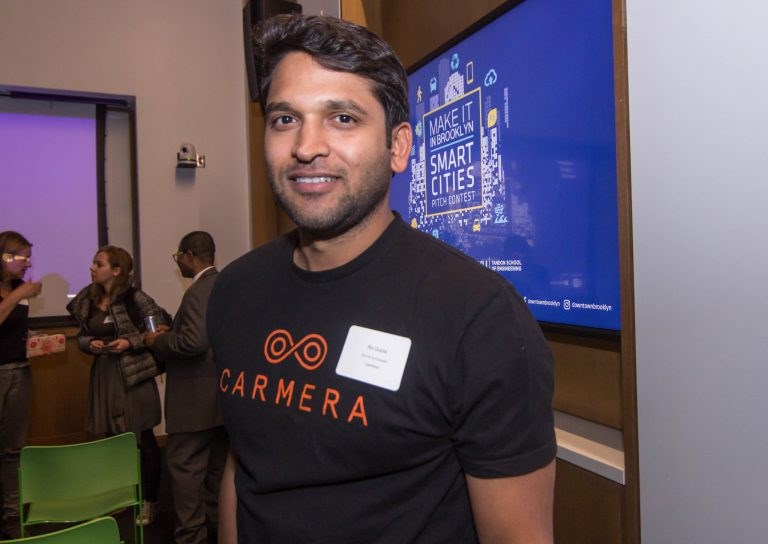 DBP's efforts to propel technology in Brooklyn by hosting pitch contests have also been recognized by Borough President Eric AdamsL "I'm excited to continue working with the Downtown Brooklyn Partnership as they attract top talent to our borough and strengthen the quality of life for all of our residents," said Adams.
DBP wants to push further by transforming downtown Brooklyn into a "living lab for startups to test their technologies," Belinda Cape, managing director of programs, explained. The nonprofit development corporation recently has invited 20 startups to join a new initiative and will announce more details in the coming weeks.
Brooklyn's future looks mighty smart!