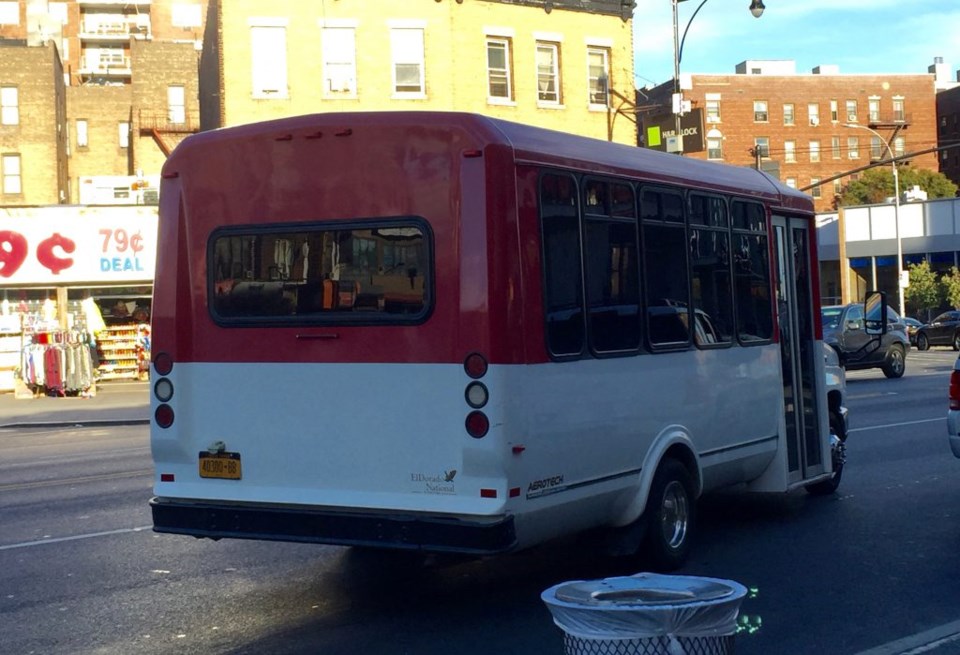 If you're a newcomer to Brooklyn or even a longtime resident but have never lived in Flatbush, you might go years before noticing the ambiguous network of privately owned commuter vans commonly known as "dollar vans." (A misnomer, considering inflation has now driven the price up to $2).
However, once these vans are spotted, they're hard to miss, with routes that span from Atlantic Terminal to Kings Plaza.
[perfectpullquote align="right" cite="" link="" color="" class="" size=""]"I actually wish there were more of them, I have a long commute, and they're always faster."[/perfectpullquote]
Illegal, legal and partially legal, dollar vans speed up and down Flatbush and Utica avenues, sounding their horns for passengers and providing a speedy (and cheap) means of transportation. Ubiquitous in neighborhoods such as Flatbush, Crown Heights and Midwood, dollar vans have been a significant part of New York City's transit system for well over 30 years.
But as long as there have been dollar vans, there has been resistance by lawmakers.
Since July, four bills have been proposed, in part to ease restrictions for those already licensed, while increasing penalties for unlicensed and uninsured operators. Still, an estimated 500 unlicensed vans currently are in service across New York City, compared with only 400 licensed commuter vans, according to LaborPress.
The reckless driving and questionable legitimacy of the drivers is a common complaint among commuters.
Then, in mid-August, after a dollar van shuttle was involved in the hit-and-run of a Brooklyn couple, Angel and Samantha Sagardia, resulting in the death of Angel, there's an even more unified sense of urgency around regulating the vans.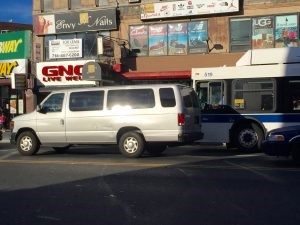 "They're a menace," said one MTA bus driver of the B41, "They ride along our bus routes, weaving in and out, stopping erratically, sometimes in the middle of the road."
In 2014, under the road safety project Vision Zero, privately owned vans were required to register two licenses: one from the DOT and the other from the Taxi and Limousine Commission (TLC)-- a mandate exclusive to commuter vans, while no such requirement exists for taxis or app-based services such as Uber or Lyft.
Additionally, TLC does not permit dollar vans to stop when hailed, classifying them as a call-ahead shuttle service. Although it is common knowledge that dollar vans principally cover established MTA routes, this is technically unlawful, per TLC, requiring vans to submit prearranged routes that don't correspond with existing MTA routes.
And while legitimate van lines, such as Alexis Van Lines, are registered and carry the "shuttle" epithet, they rely on hails for the bulk of their business.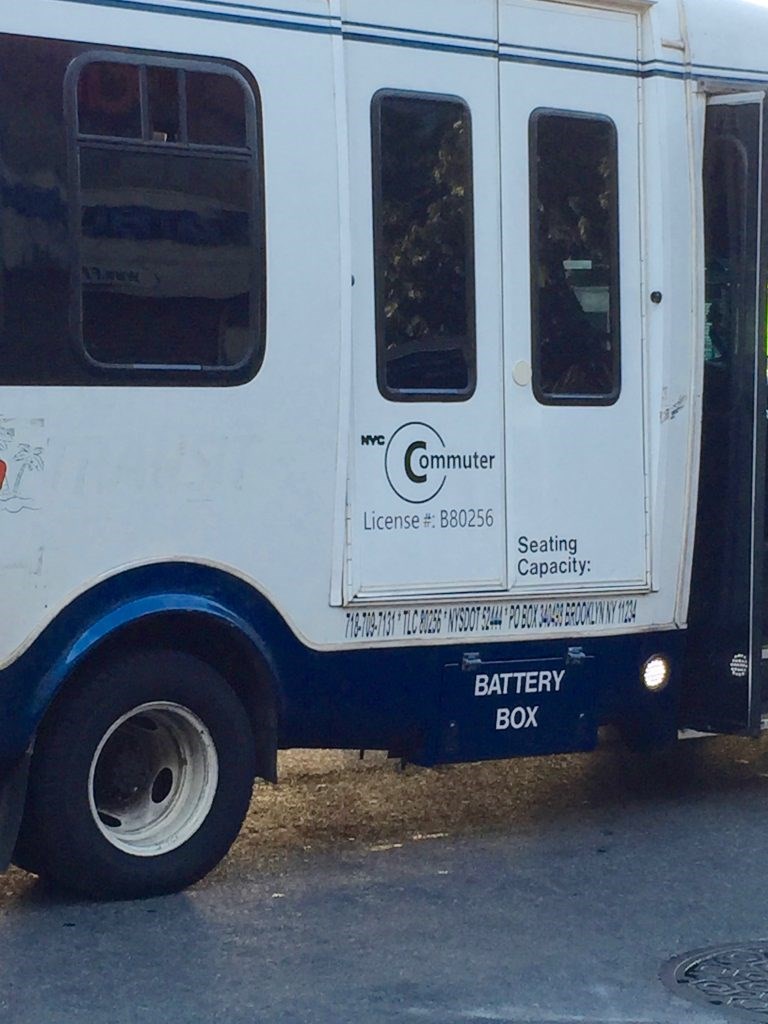 Apart from being an integral part of the Caribbean community, dollar vans obviously have their proponents, with frequent riders opting for the convenience, claiming faster, more direct routes, marginally lower fares and the comfort that dollar vans go to areas with little public transportation.
As Canarsie resident Natalie, 27, explained, "I use them all the time, especially when the [MTA] buses are full." Disregarding the 'dangerous' connotation, Natalie claimed to completely trust them, "My brother-in-law drives one," she said, adding, "I actually wish there were more of them, I have a long commute, and they're always faster."
And as it has always seemed to be the case, the city relies on dollar vans more than it cares to admit.
Another MTA driver of the B67 line remarked, "[The vans] help us out in a lot of ways, when the weather gets bad or when we're overwhelmed during rush hour, they take [away] some of the burden."
Likewise, the NYPD has dithered on its enforcement of regulating the dollar vans, creating a process by which vans are seized, fines are paid and then the vans quickly return to service.
Until the NYPD seriously escalates the scrutiny of the vans and New York City MTA works to accommodate areas with poor public transportation, which at present seems far off, the dollar vans are here to stay.
If nothing else, an increase in fines and crackdowns by the NYPD might keep the drivers on their guard, improving the quality and vigilance of the dollar van network.