With the arrival of the wine and beer license, the Fort Greene's Hudson Jane is set for dinner!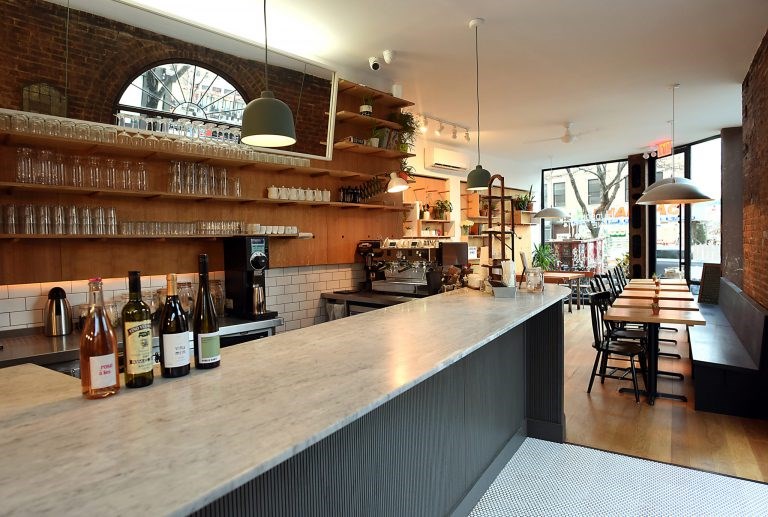 Owned by partners Jen LaPorta and Chef Megan Johnson, Hudson Jane has been a neighborhood favorite since opening last summer with breakfast, lunch and weekend brunch service first. Since last Friday, they are now offering new extended hours - and a freshly launched dinner menu!
The new menu features Johnson's creative, fun takes on American comfort food: Bacon-wrapped Cheese Curds are melting Beecher's cheese curds wrapped in Berkshire bacon; "Chips" & Guac subs crispy fried chicken skins for chips to scoop up creamy guacamole; and White Bean Pate of cannellini beans and elephant garlic is served with fingerling potatoes for dipping. Larger plates include the famous The Double Brown, Johnson's trademarked sandwich with egg, bacon, tomato, lettuce and pepper aioli between two hash brown patties and Pork Belly Hash with celery relish and Peruvian purple potatoes.
Entrees are a family affair with Mima's Swingin' Sirloin, which nods to La Porta's Cuban grandmother with braised oxtail, green olives, red pepper, and Grandma Johnson's Beef and Noodles, a plate of rustic housemade egg noodles with tri-tip steak, gravy and candied shallot. Also, gluten-free and vegan diners will be satisfied with the new dinner menu which features delicious options for them, as well.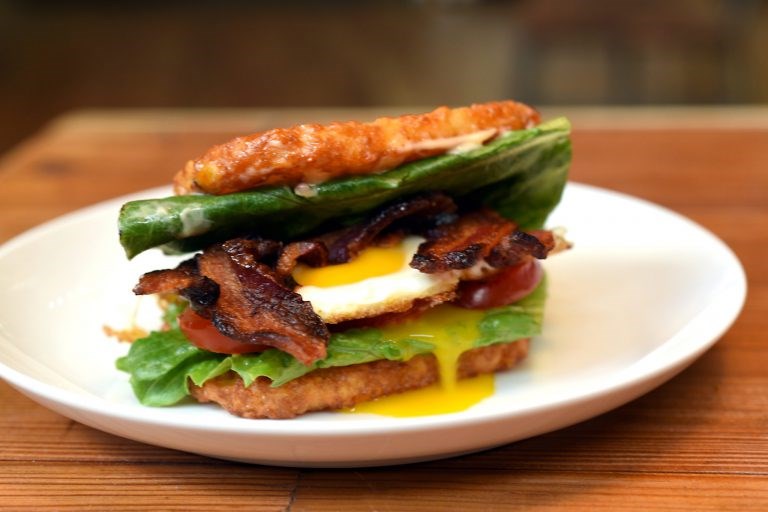 With the launch of dinner, the team at Hudson Jane will now also newly offer a fine selection of wines, beers and cocktails.
Consulting sommelier Sarah Sutel Looper has carefully curated a concise wine list highlighting small producers from Europe and the U.S.. The list features selections such as a natural rose from the Loire, Italian skin-contact orange wine, Oregon pinot noir and Spanish reds. Hudon Jane's specialty cocktails include a creative take on the martini, The Rocky Hudson, which is prepared with a wine-based vodka and Destilerias Atxa Vino Vermouth Dry, garnished with a lacto-fermented dilly green bean; and The Roquette, which combines muddled roquette (arugula), cucumber, mint and jalapeno with chamomile-infused wine-based vodka and a roquette-infused simple syrup.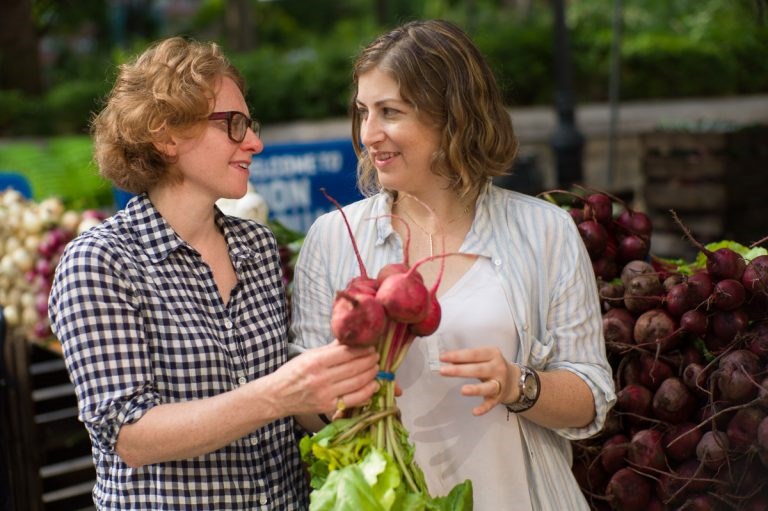 Sounds like dinner will be a smashing success, just like breakfast, lunch and brunch have already been. And how did it all start?
Co-owners Megan and Jen met when Megan was a sous chef at Gottino and have been together for eight years. And the restaurant's name commemorates the spot where the relationship started — a park bench at the corner of Hudson and Jane.
Hudson Jane is located at 360 Myrtle Ave in Fort Greene, Brooklyn. For more information and to see the new hours of operation, go here.