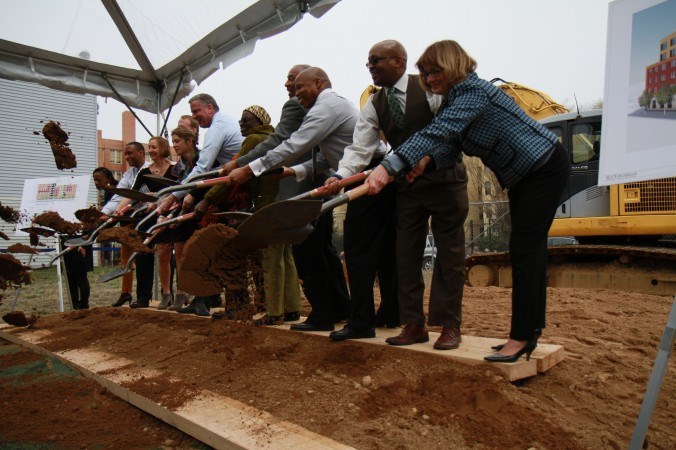 Mayor Bill De Blasio broke ground Monday on Livonia Commons, a 278-unit affordable housing project, alongside Councilwoman Inez Barron and former councilman Charles Barron, Capital New York reports.
Mayor Michael Bloomberg's administration negotiated the initial phase of the development in late 2012. De Blasio's administration closed the final deal.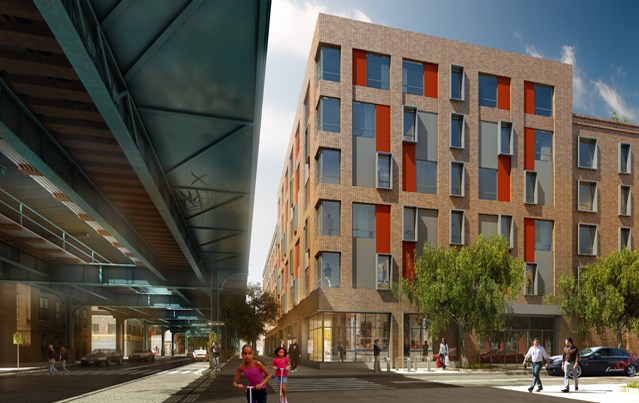 The new housing project will have units designated for both the homeless and for people with disabilities, and will create space for the first Boys' Club of New York in Brooklyn.
"It's not a particular secret that oftentimes, East New York did not have the attention of City Hall, even though it deserved it," said de Blasio, at the event. "We want to right this wrong."
De Blasio also said that the 278 units created as part of the Livonia Commons will be counted toward his goal of creating or preserving 200,000 units of affordable housing in ten years time.