Whether you love reading comics, or aspire to create your own, anyone is welcomed at this new Crown Heights, comic book store and artist hub.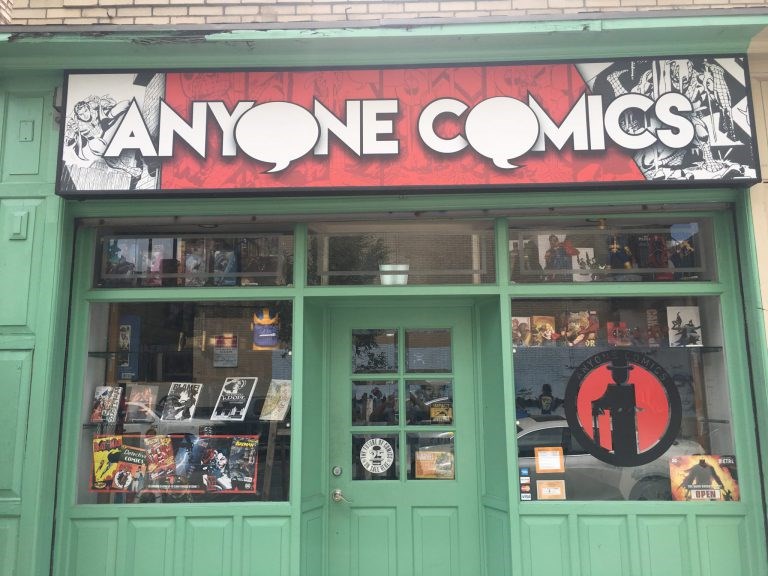 Dimitrios Fragiskatos is the owner of Anyone Comics, a comic book store and art hub in Crown Heights for up-and-coming artists, writers, and fans to create and share together.
Fragiskatos, a talented comic book author himself and creator of "The Millennials series," on Monday was hosting a group of autistic comic-book fans at the Anyone Comics store on 1216 Union Street during opening hours before interviewing with The BK Reader.
He recommended that the group check out Marvel's latest "Thor" series in which Thor, "The Almighty God of Thunder" in the Marvel Universe, has been replaced by a terminally ill woman after she inherited Thor's hammer.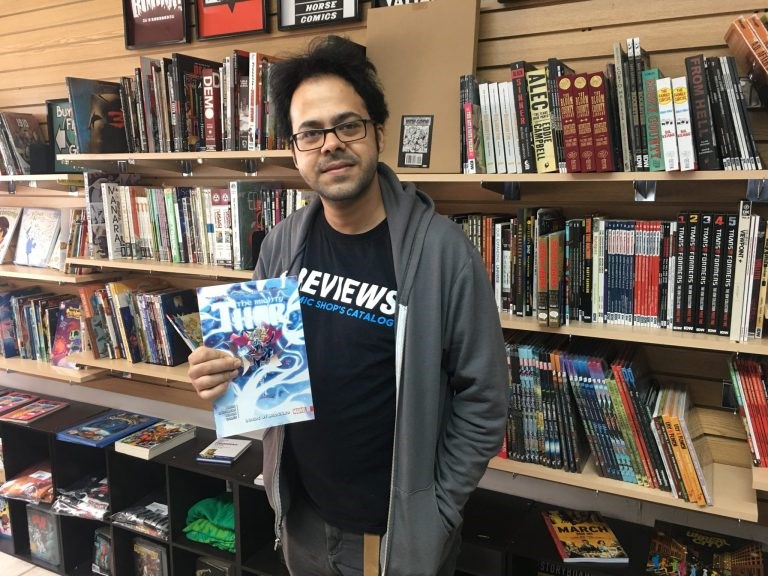 The reason Thor's hammer was taken away, Fragiskatos explained to the group, was "because he had grown too arrogant with power."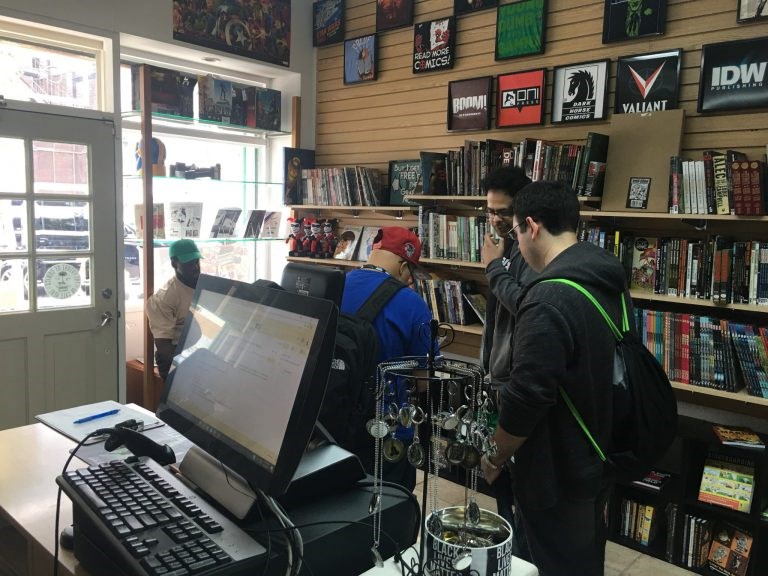 This interesting concept for changing the gender of an insanely popular protagonist also reflected the values of Fragiskatos' store itself, diversity and inclusion.
You see, in fandom, such inclusive changes to a popular character's appearance, regarding race, gender and sexual orientation, tend to evoke discontent among the most ardent loyalists of that franchise. Likewise, since money is at stake, Hollywood's depictions of these characters tend to follow suit.
But as a result, Fragiskatos pointed out, marginalized groups have slowly distanced themselves from the industry, particularly indie comic book authors. Fragiskatos wanted to create a store that bridges the gap between the comic industry and their enormous fringe following at the retail grassroots level.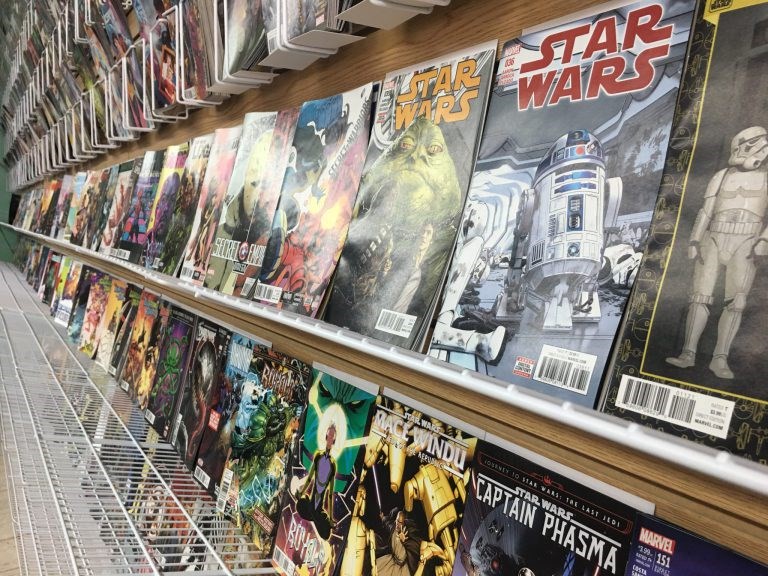 This desire also is what motivated him to launch an incubator hub for aspiring artists and all things creative. The basement of Anyone Comics will serve as an incubator hub where patrons will find an open performance space, a supportive and inspiration hub for learning, presentations or even stand-up comedy.
"Comics and comics, they're isn't much crossover there... but there [actually] is," said Fragiskatos. "Bob Hope has made a comic. And Seth Meyers used to write Spider Man.''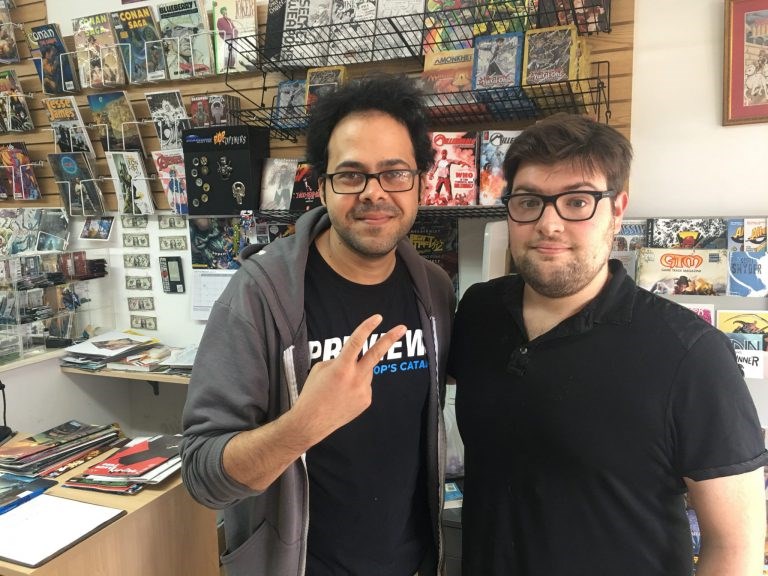 (And if you think about it, some of the most popular comic books employ a great deal of humor).
There also will be an event called "Drink-N-Draw," where patrons will simply do just that: A model will come to the art hub to pose, as aspiring illustrators drink and learn how to draw the subject.
"Drink-and-Draw" will be hosted by the indie author of comics book series sold at Anyone Comics called, "Astonishing Queer Tales."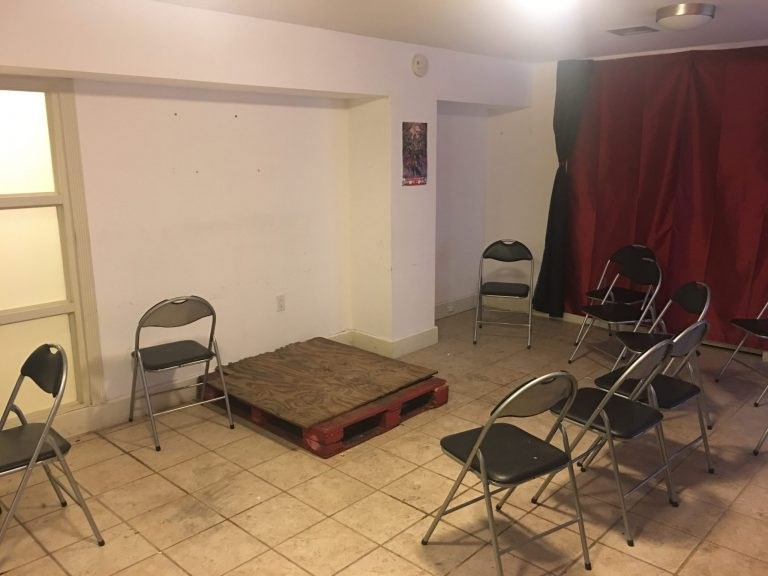 The hub will also serve as a general artist forum and will showcase work by locals, and artists can sublease rooms downstairs stocked with art supplies for creating comics. For example, in early November, Fragiskatos said that Anyone Comics will showcase local graffiti artists at the hub.
Overall, the hub aims to promote and encourage creativity from anyone and any perspective.
Artists can learn more about Anyone Comics store by visiting them on Facebook or signing up for their newsletter here.