Lieutenant Governor Kathy Hochul and State Senator Kevin Parker received a personal tutorial on the inner workings of computers when they visited the young scientists of East Flatbush Village's STEM (Science, Technology, Engineering and Mathematics) program on Tuesday.
The aspiring computer wizards, who are part of a free six-week summer camp at Meyer Levin High School, dissected computers while explaining the functions of different hardware parts to the elected officials.
Approximately 110 students are enrolled in East Flatbush Village's summer intensive which provides local kids with tech skills such as programming and coding and exposes them STEM-related careers through field trips to the Brooklyn Navy Yard's New Lab.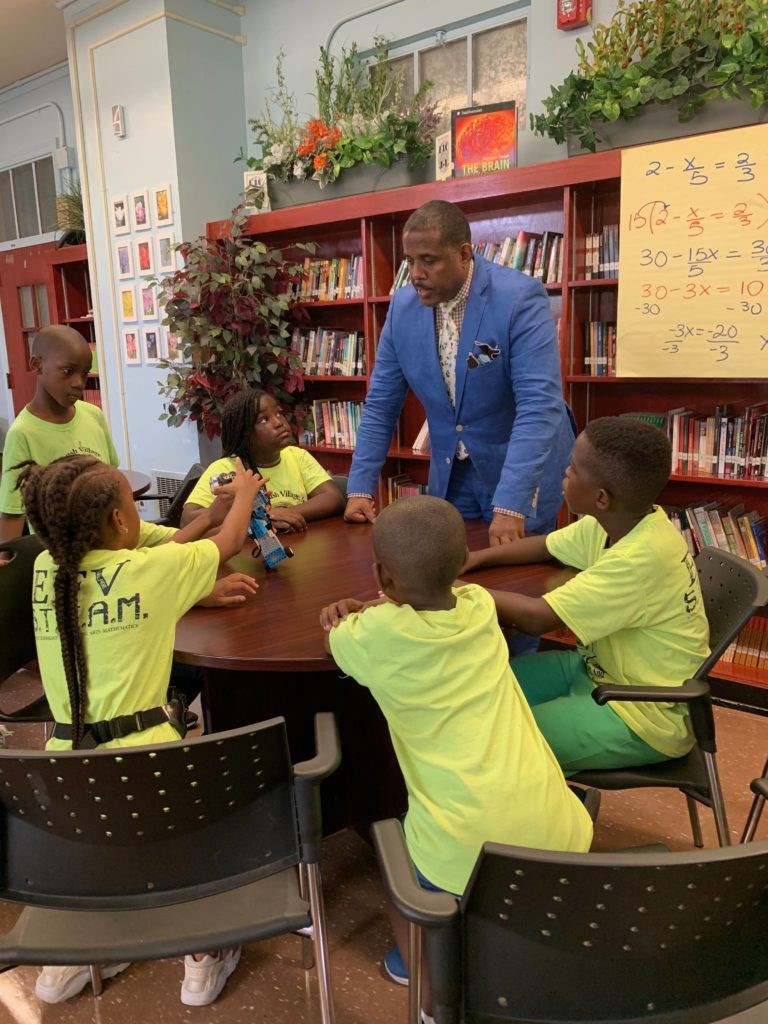 "We want to make sure that young people, especially young girls and minorities, have access to programs like these and learn the skills needed for so many unfilled tech jobs in the area," said Hochul. "These programs allow them to have good paying jobs in the future and ensure their financial independence in the new innovation economy."
Founded in 2008, East Flatbush Village's main focus is helping children from at-risk-communities avoid the violence that threatens their day-to-day life. The organization combats violence within the community by providing kids with extracurricular activities and educational tools. In addition to the free summer STEM program, which is made possible with funding from AT&T, the nonprofit provides year-round programs like tutoring, football, swimming, soccer, dance, cheerleading and more.
"I appreciate East Flatbush Village for working to ensure that the young people of the 21st Senate District have access to STEM education, provide them with a safe space to showcase their work and prepare them for their future STEM-related careers," said Parker. "With automation driving transformational change in the way we work, live and interact with the environment, the need has never been greater. I was impressed to see the progress students at EFV have made"