Brooklyn co-working company Prosper Gowork, which just opened its first location in Bedford Stuyvesant in January 2018, has opened a second outpost in Crown Heights.
Located at 230 Rogers Avenue, the company caters to professionals 'on the go' by offering flexible 24-hour, seven-day access to a functional workspace for $99 per month. And the response has been overwhelming, said Founder and President Elena Drakos.
"The new space in Crown Heights has filled up really quickly, probably because people knew what Prosper was all about," said Drakos "It's been really encouraging to have so many people say that this is what they have been looking for - a nice, affordable place to work, in their neighborhood. The best part is definitely meeting our members, who are such awesome people doing amazing, creative work."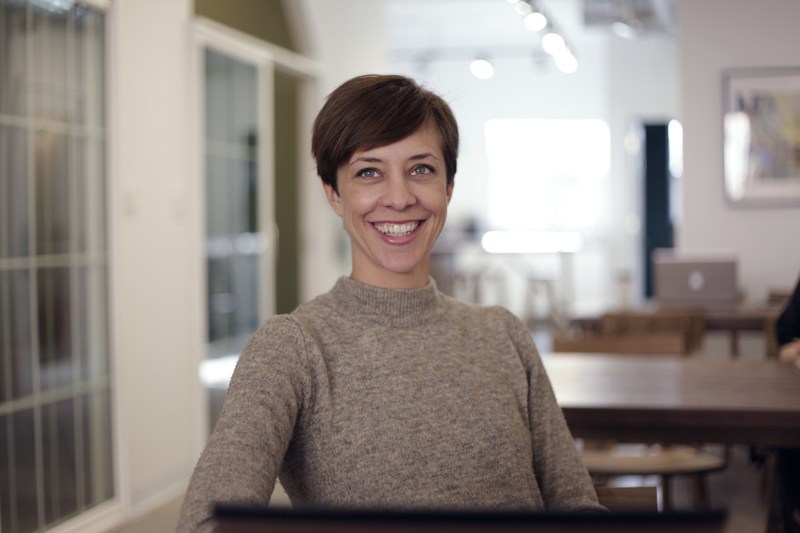 The model was born out of Drakos' own frustrations with traditional offices, noisy coffee shops and big coworking spaces that were all about the perks, but did not meet her needs as a business owner and mother. After her experiences with a home office — which was too distracting and unprofessional, — an expensive coworking space and too busy coffee shops, she found the market needed an affordable, reliable, flexible workspace solution.
"I'm a business owner and a mom. I have short windows of time to get things done," said Drakos. "I don't want to sign a long-term lease for a traditional office, but working from home is distracting and I certainly don't need themed yoga classes and margarita parties. Neither do the mobile professionals I work with."
Prosper Gowork designs its spaces to specifically address these challenges with soundproof phone booths, meeting rooms and quiet reading nooks, as well as collaborative workspaces. By transforming street-level retail sites into workspaces, the company aims to support the city's huge community of freelancers and mobile professionals, "helping them to waste less time and spend less money to get more work done."
"We offer everything you need, and nothing you don't, which helps keep the price very affordable," said Drakos.
And the company's model seems to have proven quite popular with the freelancer community: Prosper Gowork plans to open ten more locations in the coming year.
"Our hopes are to work with more corporate clients," said Drakos. "Currently, we are working with health care provider Cityblock and are convinced it's a great option for other companies looking for workspace for their staff."