With the help of the community, the Greene Hill Co-Op was able to sign a new lease and secure some of the funds for the move.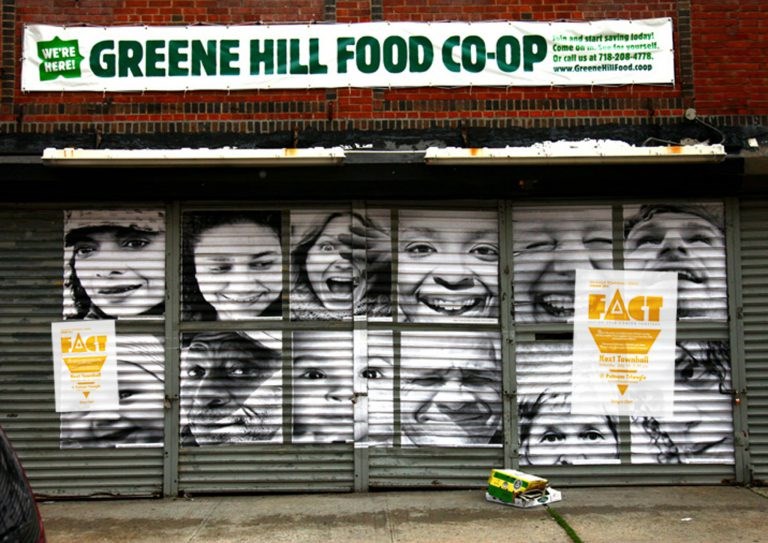 The Greene Hill Food Co-Op has found a new home, located just three blocks away from its current space on Putnam Avenue, reports Patch. The co-op signed a lease on Monday and will begin moving to their new space, located at 1083 Fulton St., at the end of the month.
"Now that the lease is signed and the ink is dry, we can announce the location of our new home," the co-op announced online. "We are so excited to be staying in our neighborhood."
After six years at the Putnam location, the Greene Hill Food Co-Op lost their lease when the landlord sold the building last month. With the hope to keep the co-op going, its members launched an IndieGoGo campaign and called on the local community to help find a new space and to raise the funds for the move. And they did!
"We knew kind of that [the landlords] were committed to us, and we were absolutely committed to them, but at the same time until the ink is dry you can't assume anything," said Sarah Chinn, who helped organize the online fundraiser. "We just finally signed it and there was just this huge sigh of relief."
The group reached their $30,000 fundraising goal earlier this month, but after evaluating the budget, they realized they will need $16,000 to completely pay for the move. Therefore, Chinn extended the online fundraiser campaign to May 1, and will host a fundraiser on April 30, at C'mon Everybody in Bedford Stuyvesant. The event will feature a silent auction, happy hour, live music by Morgan O'Kaneand Mamie Minch, and tunes from DJ Dirtyfinger.
The majority of the funds will go toward paying for electrical work and the installation of new refrigeration units. The co-op team also still has to cover first and last month's rent along with the broker's fee.
Members will be able to shop in the old Greene Hill space until April 23. The new co-op is expected to open on June 1.