On Wednesday, the City agencies, developers and local elected officials including Congresswoman Yvette Clarke, Brooklyn Borough President Eric Adams, Assemblywoman Diana Richardson, Councilmember Mathieu Eugene and Councilmember-elect Farah Louis broke ground on Caton Flats, the new home for 255 affordable apartments and the revitalized Flatbush Caton Market.
Located at the northwest corner of Caton and Flatbush Avenues, the 14-story, mixed-use development will yield over 220,000 square feet of residential space; 16,000 square feet of space for the market, small business incubators and office; 5,000 square feet of supplemental community space to be owned and operated by the Caribbean American Chamber of Commerce and Industry (CACCI); and 10,000 square feet dedicated to local retail.
"Breaking ground at Caton Flats is a positive development that has been a long time in the making for Flatbush," said BP Adams. "When completed, this project will provide hundreds of 100 percent affordable housing units while boosting our small business community. I am also thrilled that it will house the Flatbush Caton Market, a true community institution and a hub for Caribbean-American vendors."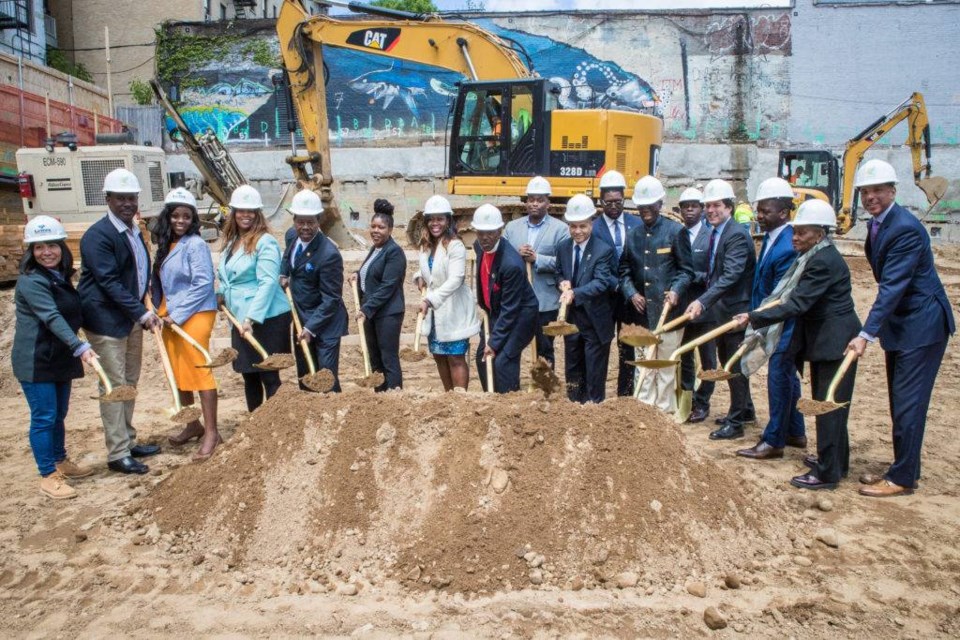 The 255 residential units will range from studios to three-bedroom apartments and will be 100 percent affordable to very low-income to middle-income households.
The ground floor will be reserved for the new Flatbush Caton Market. The 20-year-old indoor marketplace was founded in 2001 with the support of former Council Member Dr. Una Clarke, and since has been home to many small businesses and micro-entrepreneurs, and has served as a vital cornerstone of the local Caribbean community. The new space will offer upgraded amenities for the market's existing small business owners, more room for food vendors including a bar, cafe and shared commercial kitchen, as well as a community area.
"I am proud to witness the groundbreaking for the redevelopment of the Caton Flats here in the community that raised me," said Rep. Clarke. "From providing business development programs to community building activities, this vital redevelopment will create mobility and foster greater resources in the Caribbean community. The Flatbush Caton Market will promote and uplift Caribbean history, businesses and commerce, entertainment and art, and more. It is a blessing that our community and the rest of New York City will be able to experience and share in the richness of our culture that is stored here in Flatbush."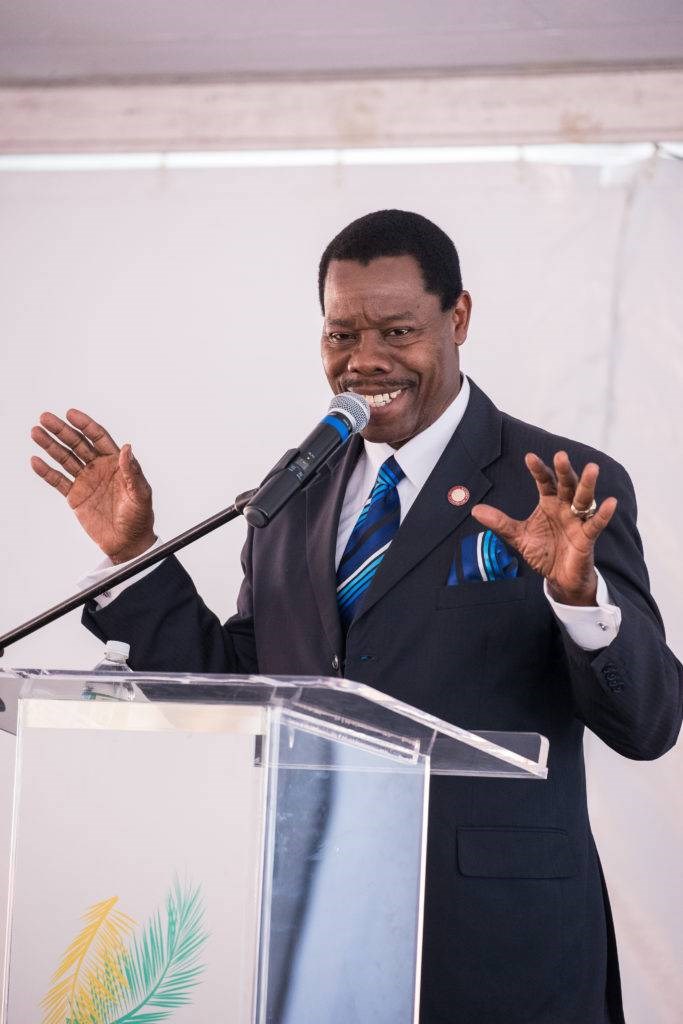 The new permanent headquarters for CACCI and the Caribbean American Trade Center, which promotes small business development and trade and investment opportunities between the United States and the Caribbean, will be taking over the second floor of Caton Flats. Additionally, parts of the development's community space will be made available to training and business development programs for local enterprises and vendors.
"Flatbush Caton Market was a cultural institution in our district," said Councilmember Eugene. "This project is an investment in the community, and should be a great opportunity for our hardworking residents, who have put so much of their energy towards supporting the local economy."
While the site is under construction, the Flatbush Caton Market continues to operate out of a temporary location at 2184 Clarendon Road in Flatbush. According to the project's developer BRP, construction is estimated to be complete by 2021, at which time the market will reopen at its original location.