Lifelong Brooklynite Junie Ortiz and his family were in quarantine for the better part of a month in early 2020. To entertain himself and his kids, he customized a pair of unworn Nike Air Force 1s for his young son, painting on them in an eye-grabbing cartoon style, evocative of a Roy Lichtenstein painting.
He posted a picture of the shoes on Instagram, proud of his work, and his inbox quickly flooded with sneaker requests.
And just like that, Kickz by Beast was born.
The sneaker customization market, estimated to be a $14 million yearly industry, is hard to break into. But, Kickz By Beast is rising to the top of the New York-based industry.
Ortiz operates his whole business out of East Flatbush, where he lives with his family. And his first high-profile customers were baseball players on the Brooklyn Cyclones, a minor league Mets team.
In the last two years, Ortiz has painted shoes for customers hungry for his artistic flair, including minor and major league Mets players and his local deli owner.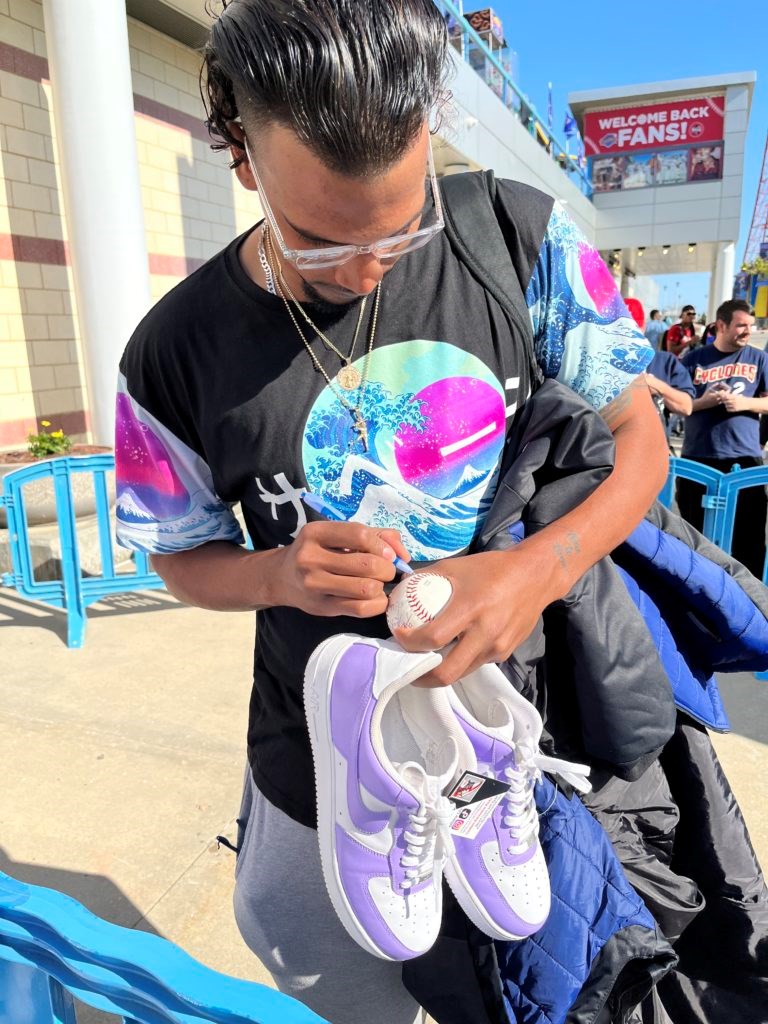 This month, he's customizing shoes for New York Mayor Eric Adams, who got connected to Ortiz through his staff photographer, as well as hip hop legend Rick Ross, who likes all of Ortiz's Instagram photos.
Though he has customers from all over, Kickz By Beast is a strictly Brooklyn operation.
He works with a shoe store in Flatbush to keep the most commonly-ordered shoes in stock for him and the art-world veteran who convinced him to take his sneaker design career full-time is his friend and mentor Danny Cortes, a popular Bushwick artist who makes miniature street scenes from the city.
"I've got to say, it kind of relaxes me when I'm doing it," Ortiz said.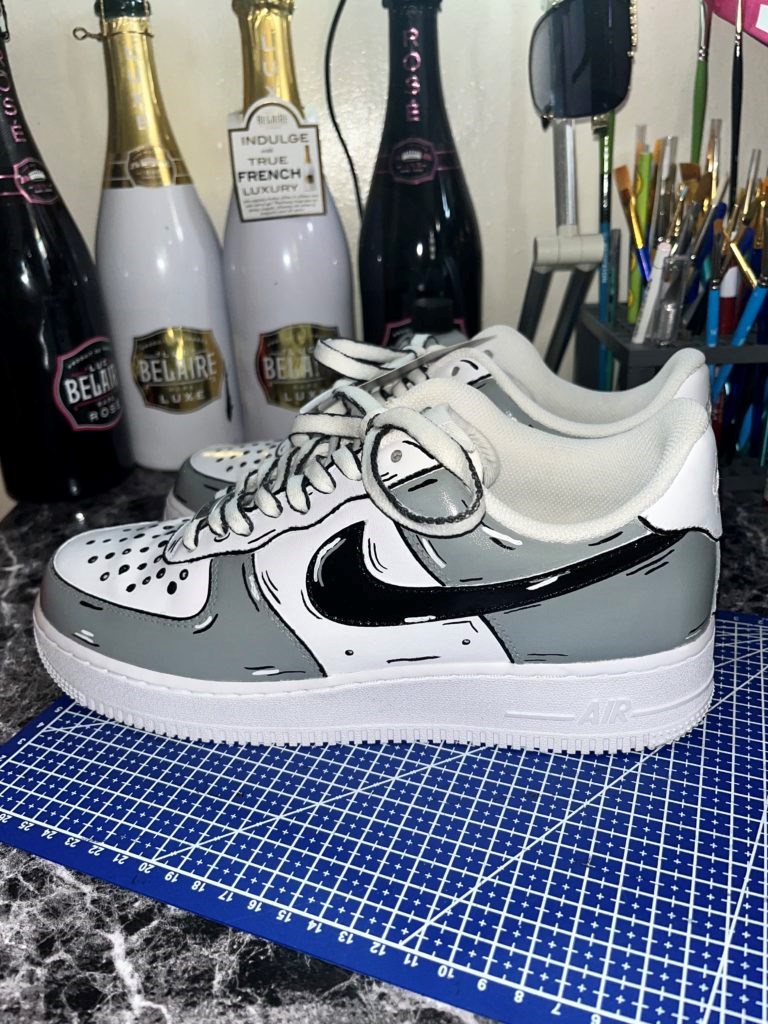 "I just play music and I just let myself go. It could be hip hop, rock or metal. However I feel, that's how the brush flows. It's like getting a massage."
Though it's a relaxing process for him, Ortiz is a technician—he uses paint brushes and airbrushes to get the desired effect and has a top-quality shine liquid he applies to the shoe once the designs are finalized.
His designs are highly precise and range from sports logos to cartoon effects and splatter paints. One of his most sought-after styles in Brooklyn is what he calls the "Big Drip," a Nike Air Force 1 with blue and black graffiti-like paint drips.
"It allows you to get jiggy in style," Ortiz said about the drips motif.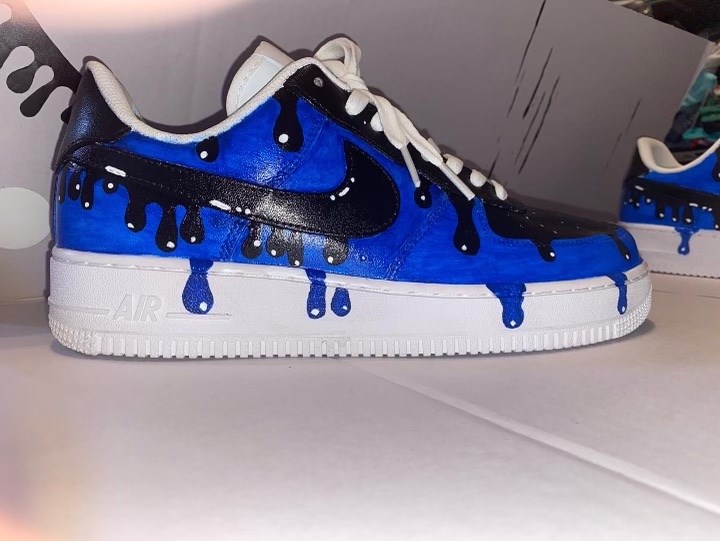 While sneaker customizers in the area start the bidding at $300-$400, he charges $150 for his designs if the shoes are provided. If he buys the shoes for the customer, it's $225 flat. He also offers sneaker cleaning and rehabilitation services.
"It's not just about the money for me. At the end of the day, I'm a sneakerhead," Ortiz said.
"When I wear something I made to get the people's attention, it's just a good feeling. I want everyone to feel that."
To order customized kicks, direct message Ortiz on Instagram here.