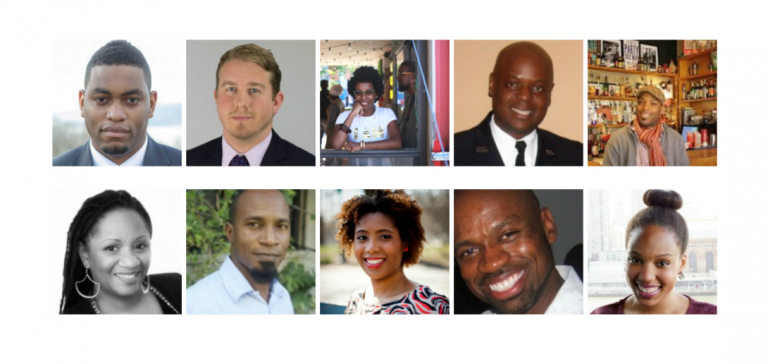 Are you a startup or thinking of taking the Entrepreneurial route? Have you achieved some success but know that you are capable of much more? Are you interested in attracting high-caliber employees? Are you frustrated with your current branding/marketing strategy?
It's no secret that Brooklyn is home to a thriving and diverse small business scene. But why are some businesses more successful than others? What's that secret sauce that sets a company apart from its competitors and propels it towards success?
If you're an aspiring entrepreneur and Flatbush resident, join like-minded business leaders at "The Many Faces of the Brooklyn Entrepreneur" for a morning of networking, learning, inspiration and effective strategies to help your business thrive.
This is a must-attend event is FREE and is for business owners who are serious about reaching the next level of success and achieving sizable growth within their organizations. The Flatbush Nostrand Junction BID in partnership with the Black Entrepreneurs Summit will provide an interactive and dynamic Business Roundtable event to hear from experts in marketing who will share actionable information and proven strategies for growing your business.
In addition to learning from top marketing experts on how to grow your business, also hear from our panel of successful business owners on how they grew their own business:
Andre Sigourney- Managing Director, CPEX Real Estate (Opening Remarks: "Why Flatbush Junction is Hot")
Rick Shorter- CEO, Butterfly 7 LLC (Former VP Global Merchandising, PVH Corp| Former Director Design & Merchandising, Polo Ralph Lauren)
Bedel Saget- Graphics Editor Sports, New York Times
Shelley Worrell- Founder, CaribBeing
Craig Samuel- Partner, B+C Restaurant Group
Ron Baker- Co-Founder, The Compound Cowork
James Johnson-Piett- CEO Urbane Development
Nicole McGarrell- Founder, Sunny Day Marketing
Petia Bradshaw- Founder, The Stylista Group
Kendra Webb-Scott- Chief Marketing Strategist, Ideazio, Inc.
Entrepreneurs looking to launch soon and owners of existing businesses who are looking to innovate, lead and manage strategic growth within their organizations, then this event is definitely for YOU!
WHAT: The Many Faces Of The Brooklyn Entrepreneur, hosted by The Flatbush Nostrand Junction BID
WHEN: Thursday, October 27, 9:00am — 12:00pm
WHERE: Brooklyn College Student Center, 2705 Campus Road, Occidental Room, 5th Fl, Brooklyn, NY
HOW MUCH: Free
WHAT ELSE: Register here