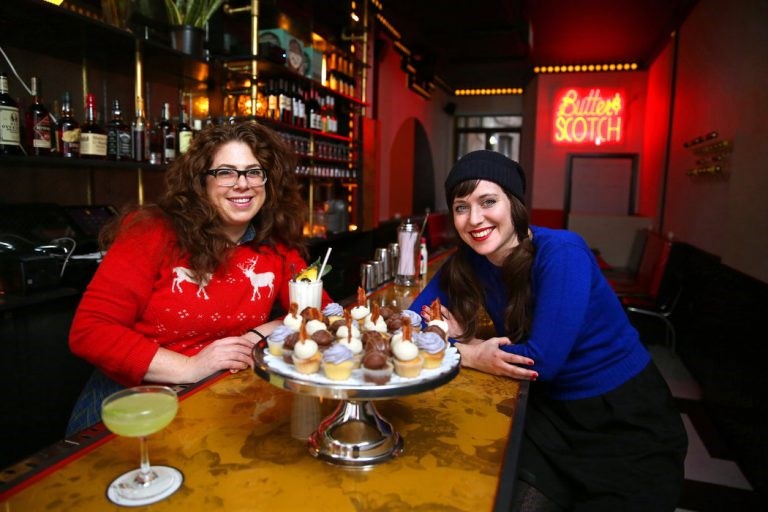 The alcohol beverage industry is one that has longtime remained male-dominated and male-centric. But two female bartenders have found an interesting way to break in by infusing their love for baking with booze, reported Aplus. Owners Allison Kave and Keavy Landreth opened their own bar and bakery Butter & Scotch in Crown Heights.
While not every person who works at Butter & Scotch is female, the first managers hired were women. The owners wanted to create a professional space where women could feel comfortable expressing their values, said Kave. They also hired bakers and bartenders who held their same values and beliefs.
"We had this group of workers who were all kind of really into the sort of feminist agenda," said Landreth.
The feminism movement started with stenciled vaginas on cakes, but it wasn't until after the November presidential election that they started really to own the growing feminist side of their business's personality.
The highlight of their feminism movement was when they infused their thoughts on feminism into their drink menu called "Winter of Women." Now, all the cocktails sport feminist or women-themed names and for every cocktail sold, $1 will be donated to Planned Parenthood.
Kave hopes that for their clients, Butter & Scotch can be "a place to come in and just feel your feelings," and she believes the bar is perfectly in line with the trend of people being more aware of the genuine need for self-care... and indulgence.