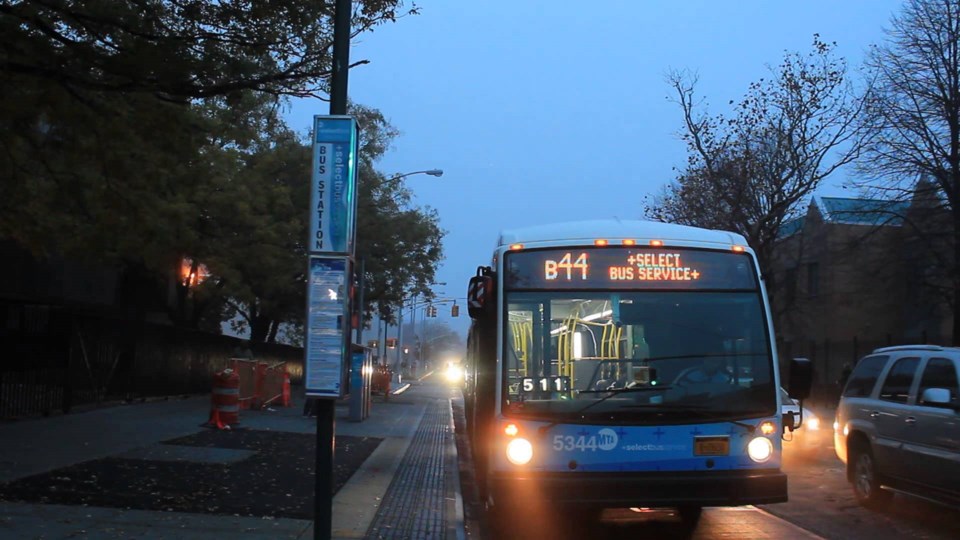 There was a huge commotion on the B44 Select Bus Service early this morning.
At around 8:30am Thursday morning, more than a dozen riders were fined and a few were threatened with arrest, a commuter named Eleanor told The Brooklyn Reader.
"The cops suddenly jumped on the bus this morning and started asking everybody to show their fare ticket, and whoever didn't have it was given a $100 ticket on the spot," Eleanor said, half-laughing, half shell-shocked.
"Luckily, I had mine," she said pulling out her fare ticket and shaking her head in relief.
"But when I tell you that more than half of the bus was given a ticket... they even caught up with some people who were trying to pretend they were getting off!"
For those of you who ride the B44 SBS that runs north on Bedford Avenue and south on Nostrand Avenue through Crown Heights and Bed-Stuy, admit it: It's pretty much been a free ride.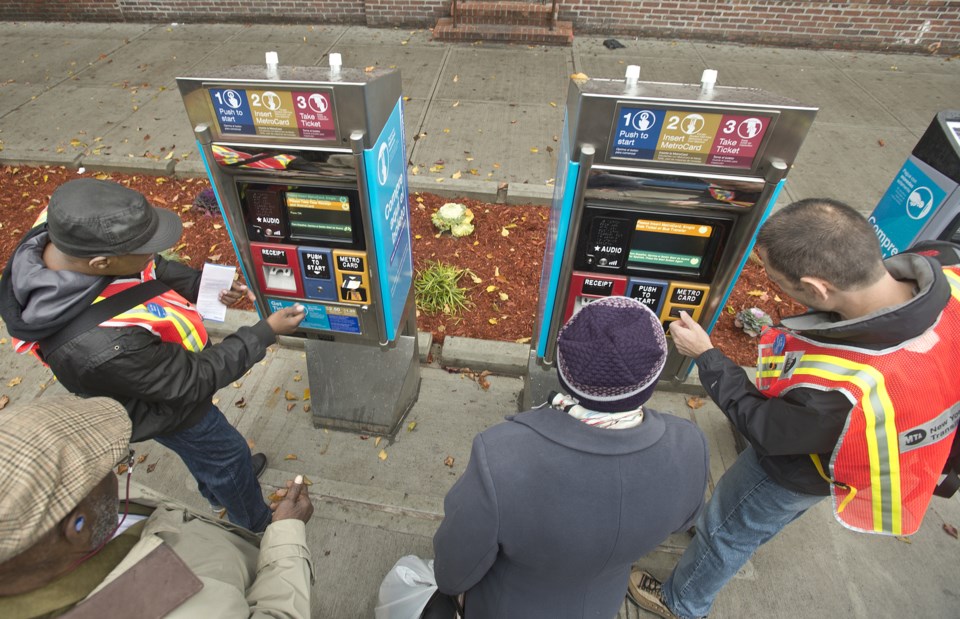 The way the new system is set up, passengers purchase their tickets from the kiosk right at the bus stop, and so are able to board quickly and without having to swipe or pull out cash.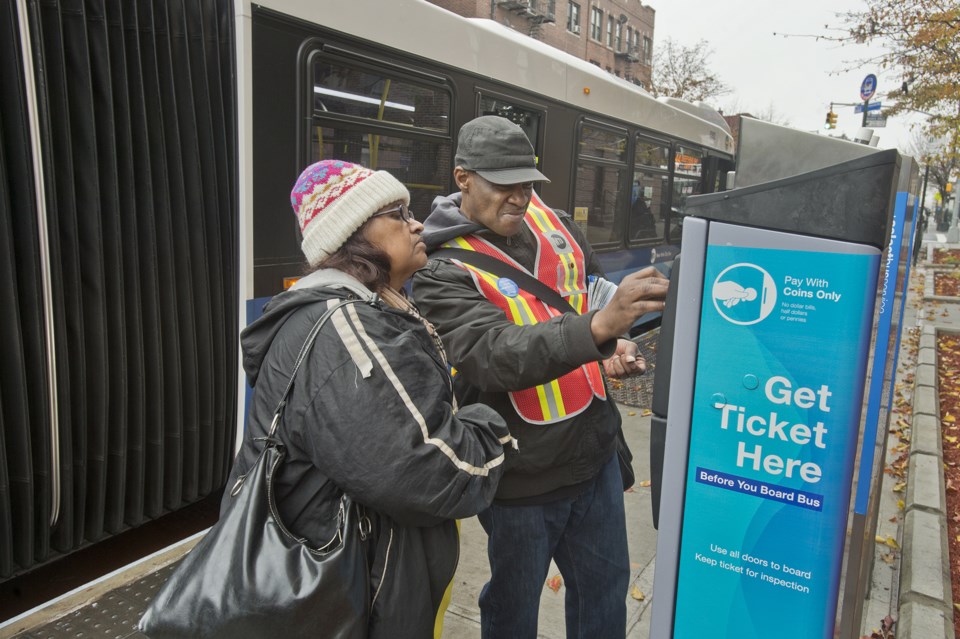 Well, it seems, since most drivers have been more concerned about "keeping it moving," than checking to see if everyone has a ticket, a large number of commuters had convinced themselves that the SBS service was actually free.
Not!
Eleanor, a security guard at Home Depot, had just de-boarded and was buying coffee at the corner bodega. She said NYPD officers were writing tickets for teens, Hasids, the elderly, they didn't care.
"They didn't care who you were," she said. "If you didn't have a ticket, you were getting a ticket. And they were trying to arrest a few people who didn't have I.D."
"I'm not gonna lie," she said, "the City makes it too easy to just not pay for the SBS... But I'm so glad I did today!"