According to a report by the Brooklyn Chamber of Commerce, health care and tourism will create more than 100,000 jobs in each sector by 2024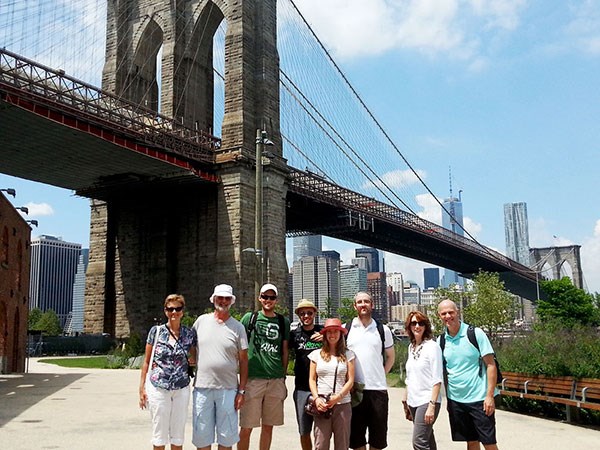 Medical services and cultural destinations will provide Brooklyn with the most job growth this year and the years to come, reports Crain's New York.
A study of the Brooklyn Chambers of Commerce predicts the health care and tourism and entertainment sectors will increase by 2.16 percent and 2.21 percent per year, creating 172,100 and 100,000 jobs in each sector by 2024. Healthcare will remain the largest employer in Brooklyn, while Tourism will exceed the average citywide growth rate of 1.4 percent, passimg retail as the second biggest.
Thanks to a boom of nightlife in neighborhoods such as Williamsburg and Bushwick, as well as investments in entertainment destinations like Coney Island and the Barclays Center, tourists increasingly gravitate to Brooklyn, as Brooklyn Chamber of Commerce President Andrew Hoan explains. Then, there is also the iconic Brooklyn Bridge, which remains the biggest tourist attraction itself. And Brooklyn seems ready to welcome the surge in tourism: Currently, the borough is home to 50 hotels, with another 40 in construction.
The medical sector, according to Hoan, "is a true economic powerhouse." Its growth is mostly caused by a boom of small ambulatory and urgent-care facilities as well as the growing population of elderly Brooklynites who increase the demand for new senior center and home health aide staff.
Other sectors to look out for: public employment, waste services and the startup sector. And while the chamber's report projects construction work to expand at an even greater rate than health services or tourism, it will add relatively few new jobs.
The study presents bad news for retail employment, with an expected annual growth rate of just one percent, and the manufacturing sector which is facing a decrease in employment. Both industries struggle with high rents, ironically caused by the overall boom in Brooklyn. The city should examine ways to provide affordable commercial space like it promotes below-market housing, Hoan suggests.
"We need to consider a way to incentivize a way for both landlords and tenants to create affordable space," says Hoan. "That way we can make sure we have that authentic mix of businesses that keeps people coming to Brooklyn."