Bicycles are the fastest growing mode of transportation in cities today. Yet, safe and easily accessible parking spots for bikes are still a commodity in New York City, which often leaves cyclists to lock their bikes at random posts, fences, street signs in lack of designated areas. Shabazz Stuart and Manuel Mansylla wanted to change that and launched their Brooklyn Navy Yard-based startup 'Oonee,' that creates customizable, colorful bike pods where urban cyclists may securely leave their bikes, reports Bicycling.com.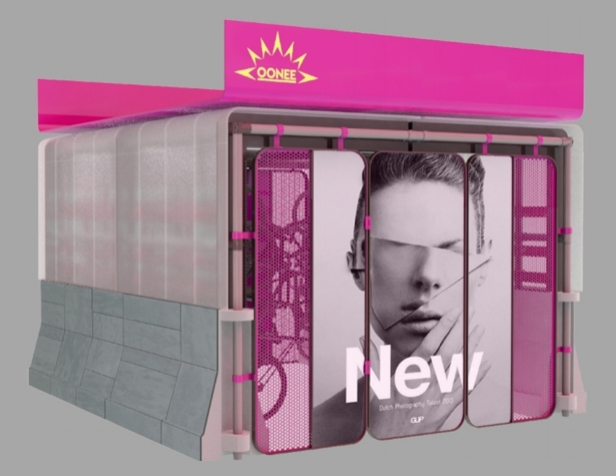 After Stuart had his third bicycle stolen in a five-year period, he realized that secure parking for bicycles was a critical necessity for urban bike riders. Yet, despite this obvious need, and the growing number of cyclists on the street, there was no solution available for smart, attractive, secure bike parking structures. After more than a year of meeting with urban planners, cyclists, transportation advocates, public space managers and real estate developers, it became clear that any impactful solution would require a completely new, fresh approach.
Stuart and Mansylla believe that their Oonee Pod is this fresh approach. Inspired by and named after the Japanese sea urchin, Oonee is a highly customizable bike storage facility, equipped with safety features to protect the bikes. Each pod is an enclosed space where anywhere from 10-43 cyclists can lock up their bikes. Additionally, each pod is powered by a smart access control system that enables users to connect with local bicycle shops for repairs and service that can be delivered while bikes are docked. Through an app, users can also sign up for other services such as bike insurance and new accessories.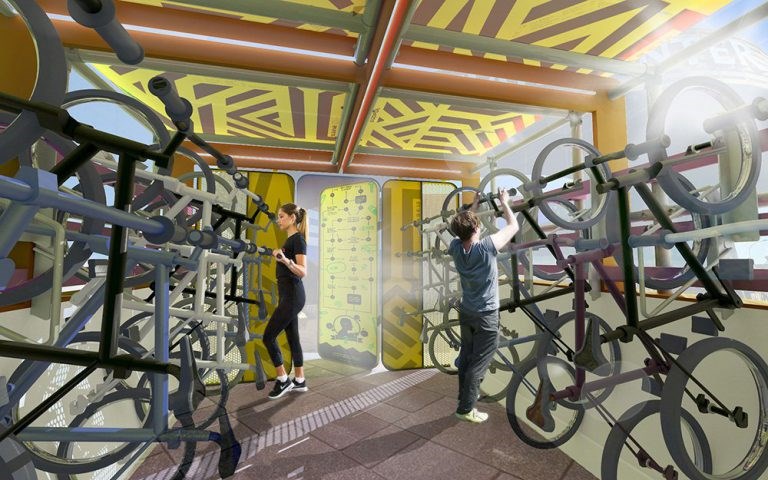 Designed to enhance spaces, the pod is customizable and comes in different colors and sizes to meet the aesthetic and activational needs of any urban space. And: For sponsors and institutions, the easy-to-install pods offer an unlimited array of branding opportunities.
"The sidewalk is populated with stuff that is stuck and old, like phone booths or newsstands," said Mansylla. "We wanted something that was ever-changing. We wanted to make something that would make people who don't own a bike want to go out and get a bike."
Oonee's first bike pods will be installed in April at the Brooklyn Navy Yard. Interested riders can sign up for the pilot to gain access to the pod. Monthly memberships will cost "$10 or lower," according to Stuart.