The new 14600-square feet teen tech center will offers hands-on activities for kids to develop critical digital and multi-media skills while working with state-of-the-art technology.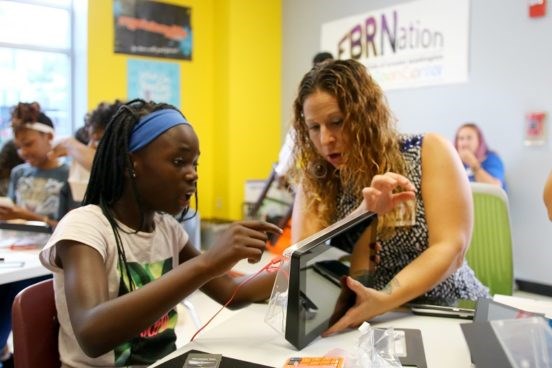 Brooklyn Public Library (BPL) will be the site of the new tech hub equipped with workstations, meeting spaces, technical equipment and a music studio, sponsored by Best Buy. The Best Buy Teen Tech Center, so the official name will be the first in New York City and located at King's Highway Library branch.
"We are honored to have been selected as the site of the first Best Buy Teen Tech Center in New York City," said Brooklyn Public Library President and CEO Linda E. Johnson. "The innovative space will allow teens to explore music production, animation, programming, robotics, and more—and gain invaluable skills and confidence along the way."
The new 14600-square feet center will offer hands-on projects for teens to develop and practice critical digital, tech and multi-media skills through state-of-the-art technology. Activities that the new center will offer include creating art, producing music and animations; designing science simulations and mobile applications; writing and illustrating interactive poetry, stories and films; building kinetic sculptures and robotic constructions, and designing their own 3D worlds and games.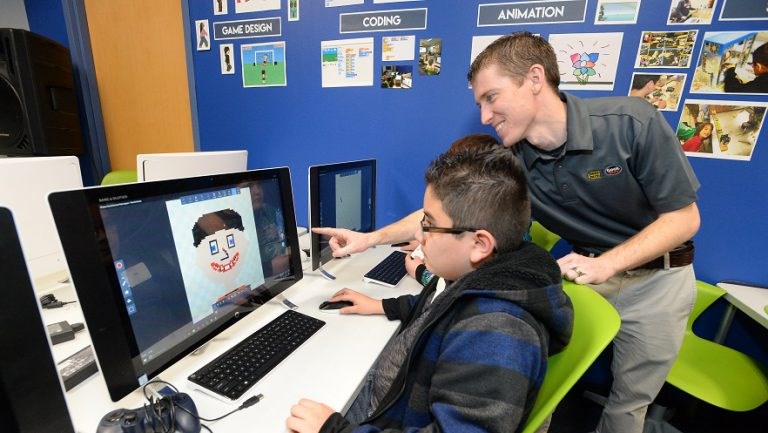 Best Buy launched the teen tech center initiative in 2012 to inspire kids to learn, innovate and improve their lives through technology. Currently, there are 19 Best Buy Teen Tech Centers all across the country, with 12 more slated to open in 2018.
The tech center will enhance and complement already existing library programs like the Brooklyn Robotics League, Teen Youth Councils and the T4 program which has provided 1600 teens with training, volunteer and internship experiences in information technology.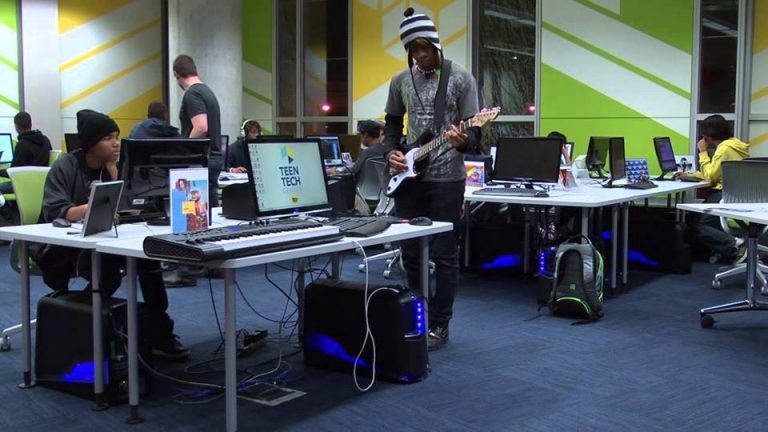 Funding for the tech center will be provided by the Best Buy Foundation, ERI and NY State Senator Simcha Felder. Brooklyn's Best Buy Teen Tech Center is scheduled to open in late 2018.