A new grant program has launched specifically to help Brooklyn's small businesses and startups, with a focus on those with minority and women owners.
The Brooklyn Chamber of Commerce and Cross River bank have partnered to create the $200,000 fund, which will distribute the funds in $5,000 grants.
This month, the organizations gave $5,000 each to the first give recipients of the program. The businesses include Bed-Stuy's Black-owned market and learning center Buy Better Foods, which offers natural, local and sustainable foods, health and wellness products and instructional workshops; Fort Greene day lounge Ella Brooklyn, where 100% of profits are donated to women's charity IN THE PINK; Fort Greene gourmet grocery store Greene Avenue Market; Newkirk Plaza's mom and pop hardware store Ocean Hardware/Almac Hardware; and Bed-Stuy's Therapy Wine Bar 2.0.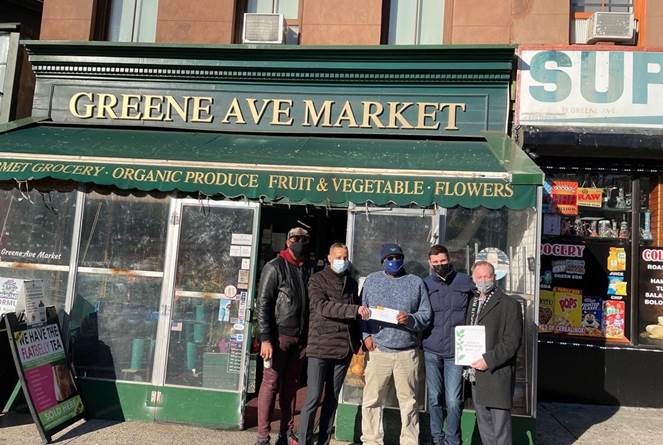 Myriam Simpierre, the owner of Buy Better Foods, said the grant would go towards adding a fresh juice bar to the market. "Being a small business owner is empowering because it gives me the opportunity to use my talents and support the Bed-Stuy community," Simpierre said.
Brooklyn Chamber of Commerce said that a time when Brooklyn's small businesses were still experiencing economic challenges due to the pandemic, its grant programs offered a lifeline to business owners and reflected an investment in local communities throughout the borough.
"Champions emerge in times of crisis, and Cross River has been a steadfast small business champion throughout the pandemic. We are proud to partner with them on this new grant program," said Brooklyn Chamber of Commerce President & CEO Randy Peers.
For more information on the program, click here.