In an open letter, BP Adams pitched 'Brooklyn Prime,' highlighting the borough's diverse and educated population, its vibrant culture and its access to mass transit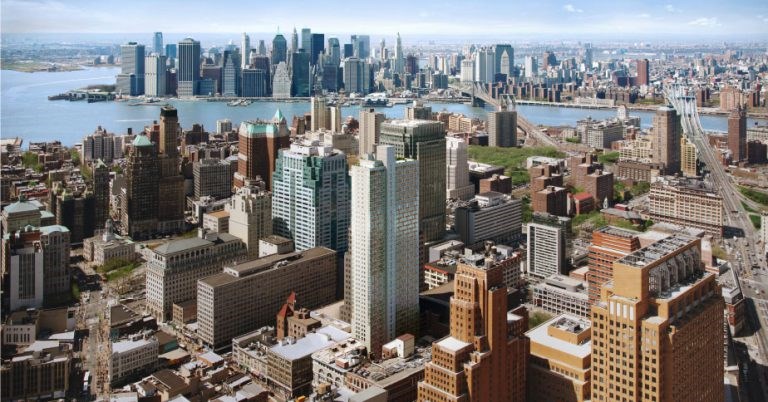 In an open letter to Amazon, Borough President Eric Adams and the Brooklyn Chamber of Commerce President Andrew Hoan have launched the "Brooklyn Prime" campaign, a pitch to position Brooklyn as the ideal location for the online shopping platform's second headquarters, reports cityandstateny.com.
Since Amazon's surprising announcement last week that the company is seeking proposals for a second headquarters, cities across the country — from Austin to Boston, Chicago and beyond - have declared their interest in the mega -project, and Brooklyn seems to have just joined the race.
In the letter, Adams and Hoan highlighted Brooklyn's advantages such as the large and diverse population, its many college-educated residents and the quality of life it could offer to Amazon employees - listing just a few of the perks that come with working and living in the borough.
"Our quality of life is second-to-none, with world-class arts and culture, five-star foodie experiences, healthy workplace initiatives and incredible transit access to all of the natural beauty our region has to offer," wrote Adams. "Most important, we have the human capital any top-tier global business is looking for; with 90 spoken languages, Brooklyn is the living embodiment of the United Nations."
In the announcement, Amazon described its expectations for a potential location for the new headquarters and expressed a clear preference for metropolitan areas with more than one million people. Furthermore, the company cited a business-friendly environment and tax structure, with incentives offered by the state/province and local communities, to offset initial capital outlay and ongoing operational costs as a significant factor in the decision-making process.
The project is expected to bring as many as fifty thousand jobs to the selected area and could include an urban/ downtown campus, similar to Amazon's Seattle campus. But it also comes with projected expenditures over $5 billion. This has raised some concerns that the winning city will ultimately offer too much in taxpayer subsidies and incentives - to meet the company's expectations.
Asked about what kind of incentives make sense to offer to Amazon, a spokesman for Adams said that "all ideas will be on the discussion table for a unique opportunity like this."