With Fresh EBT recipients of food stamps can see their balance and transaction history and use additional features to set up a budget and to create grocery lists - all via smartphone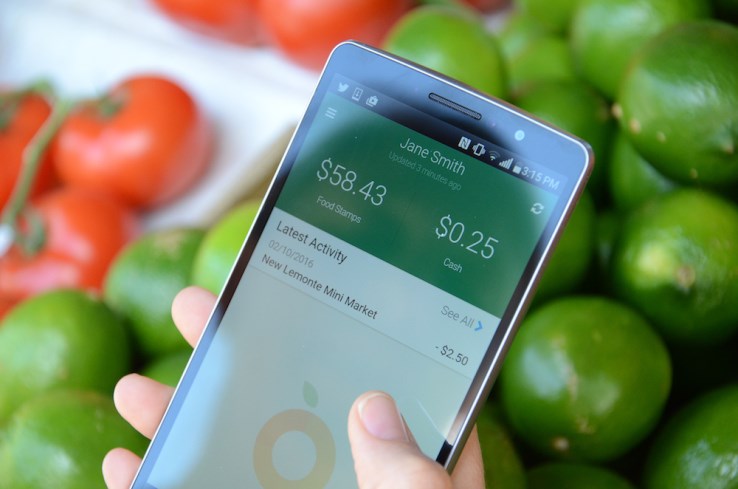 Fresh EBT, an app launched by the Brooklyn startup Propel, helps the recipients of SNAP (Supplemental Nutrition Assistance Program) to better manage their food stamps - and to make them last longer, reports Forbes.
Fresh EBT, named after the Electronic Benefits Card (EBT) through which food stamp recipients get their benefits, is an app that allows users to check their balances, do budgeting and look for discounts at stores all via smartphone. Prior to the app's launch in 2016, recipients had to call a hotline or maintain a constant total of their spending to keep track of their balances. With the app, EBT cardholders can see their balance and transaction history, instantly, securely - and for free. Additionally, Fresh EBT includes features to set up a budget and to create grocery lists.
"We want to help low-income Americans put food on the table," said Propel-founder Jimmy Chen,
Of the 45 million people who receive food stamps around 70 percent of low-income have smartphones. So why not build a software to help low-income Americans to help manage their benefits? And it works: According to a recent Harvard Business School study that analyzed Fresh EBT, users of the app are better able to budget their benefits throughout the month, resulting in one fewer day of extreme hunger (defined as having less than $5 to feed a family) each month.
Also, steadily growing user numbers seem to prove Propel right. According to Chen, about one million people use the app at least once a month, twice the number since its launch. And the company is set to expand: Propel just announced a partnership with coupon giant Quotient, allowing users of Fresh EBT to access digital coupons - another way to help last food stamps longer.
"We think it's a way of building our company and revenue as well as providing a useful feature for our user base," said Chen. "One of the things we've been trying to do over the last two years is helping our customers save money on food. We've partnered with local grocers for savings, but this partnership is by far the largest one. Quotient's platform is national."