Burrowes Brothers Bikes, a new community-centered bike shop in Prospect-Lefferts Gardens, held its grand opening event on Tuesday night. The multi-purpose shop will sell and repair bikes, hold training classes for all ages, and even offer a takeout pizza kitchen.
The Burrowes brothers, Jermaine, Paul and Johann, are already staples in the PLG community. Their new shop is at the site of their now-closed restaurant Mangoseed, which they opened in 2009. In 2015, the brothers opened Zurilee Pizza Kitchen next door, offering hand-stretched pizzas baked fresh in a wood-fired oven.
When the pandemic hit, the brothers decided to simplify their business portfolio. First, they combined Mangoseed and Zurilee pizza into one restaurant. Then, they finally decided to open their first bike shop, but are continuing to sell Pizza in the space. "We came up with this really good idea to like have this pizza shop in the bike shop, which is basically kind of unheard of," said Jermaine Burrowes.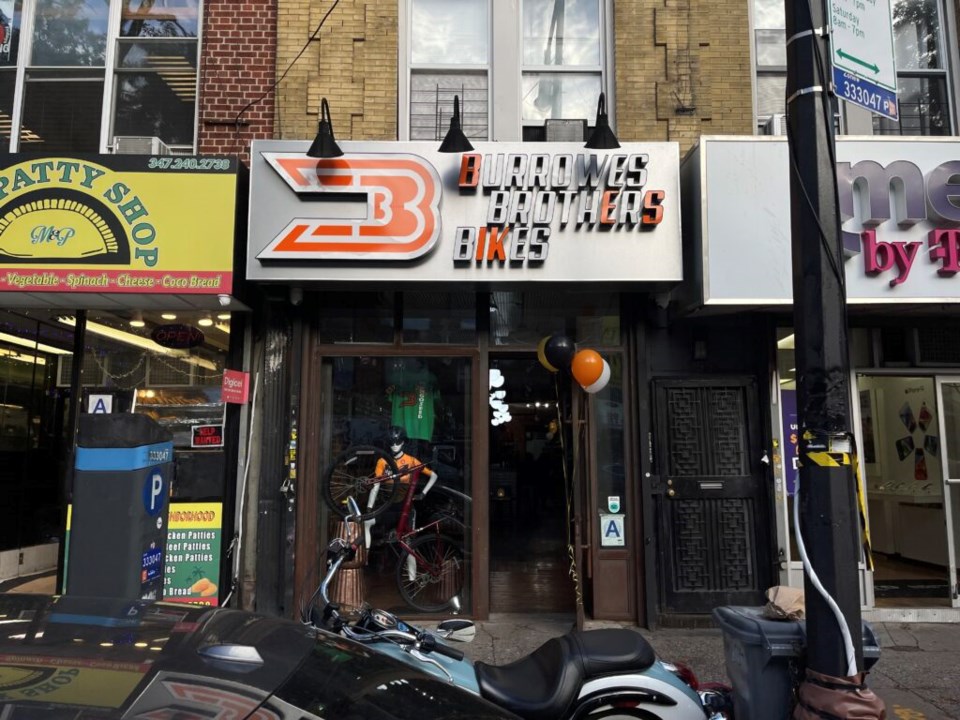 Born in Guyana and raised in Brooklyn, the Burrowes brothers are decorated professional cyclists in addition to being serial entrepreneurs. In 2004, they founded We Stand United (WSU), a Category 1 cycling team in the United States Cycling Association. WSU remains one of the most diverse and decorated teams on the east coast. Jermaine Burrowes has won over 150 races and is a 6-time champion in the Floyd Bennett Field Series.
"My brothers and I are thrilled to officially open the doors to our first bike shop," said Jermaine Burrowes. "Burrowes Brothers Bikes is a dream come true and will help us continue to achieve our larger mission of making cycling more accessible for all."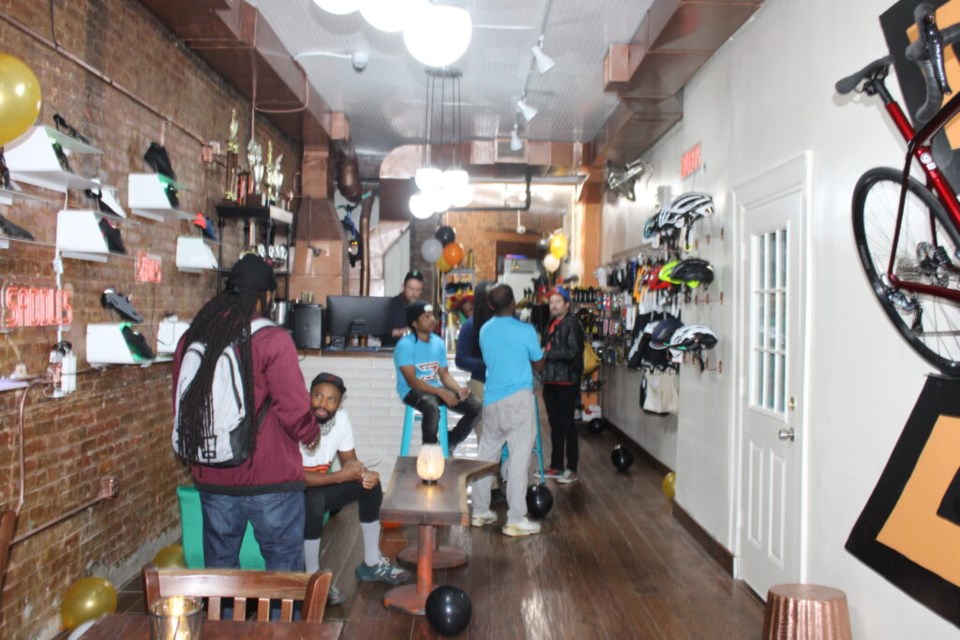 Tuesday night's grand opening featured pizza from their kitchen, beer provided by Keg & Lantern, games, giveaways and a live DJ.
In addition to selling bikes, the shop will also serve as a repair shop, and plans to offer workshops, bike fittings, group trainings, and one-on-one trainings. The brothers hope to provide education to improve bike safety, as bike-riding continues to increase in popularity across the city.
"There's so many people that's either riding the wrong bike, or they don't even know how to ride a bike properly," said Burrowes.
The brothers see themselves as mentors for the young people that come through their shop. They are currently putting together a team of young cyclists, some from their native Guyana where they frequently race, for a new Category 1 team. "There's no kid that's going to be riding with us that's not going to learn how to have a job and make money for themselves," said Burrowes.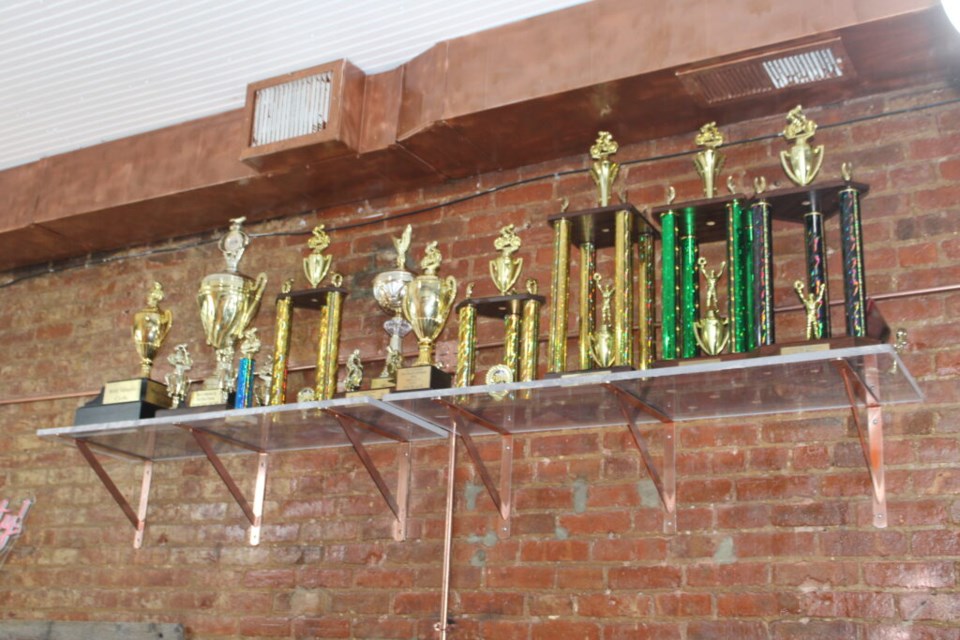 Part of the brothers' mission is to popularize both casual and professional bike riding in communities of color, which are much less likely to go into cycling due to its high costs.
"If you look on the map, there's no bike shop like us in this neighborhood," said Burrowes. The brothers plan to host community events and training rides in nearby Prospect Park, in partnership with the Prospect Park Alliance.
Expansion is also part of the brothers' plan, though they see it as more of a way to familiarize communities of color with cycling rather than simply expanding their business.
"It's not franchising your business and looking at how much money you're gonna make, but more what you could do in these different communities."