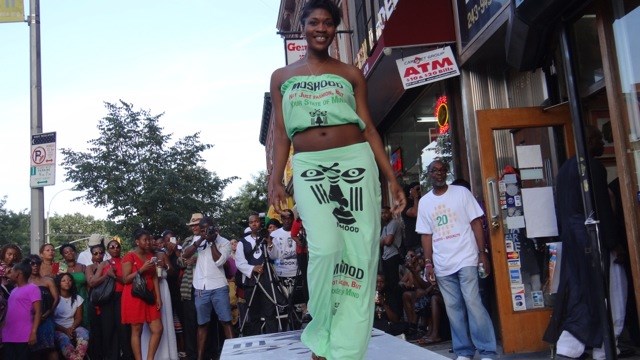 Originally from Lagos, Nigeria, Moshood arrived in New York in the early 1980's to make his mark in fashion and design. After years of tireless effort and hard work he opened his boutique in Brooklyn, New York in 1994.
This year marks the 20th anniversary of Moshood's flagship Brooklyn store, located at 698 Fulton St, which has become iconic in both Fort Greene and Brooklyn as one of the few that has sustained and thrived through the rapid changes in Brooklyn.
Moshood's timeless pieces and fluid, elegant designs have been embraced from Harlem to Soweto, Lagos to Bahia, London to Tokyo, and New York to Kingston.
On Sunday, July 27, Moshood celebrated its 20th year anniversary with a party and fashion show outside of his store to an eager crowd of onlookers and supporters.