Brooklyn SolarWorks's nine-foot-tall solar canopies allow city dwellers with limited space to benefit from solar energy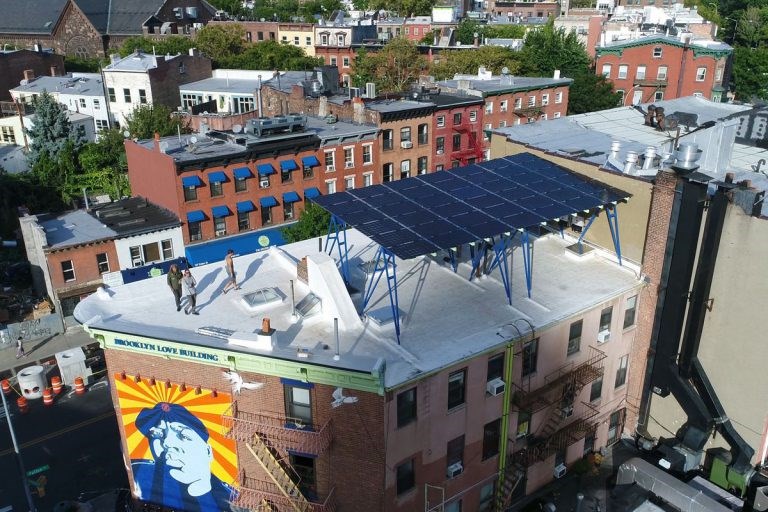 Solar energy can be a clean and affordable way to generate energy… if you have space for solar panels. Yet, densely populated urban areas like NYC have everything but space. Brooklyn SolarWorks may now have a solution: solar canopies.
Brooklyn SolarWorks, a company that started in Gowanus three years ago, believes its nine-foot-tall solar panels would allow city dwellers to benefit from solar energy, reports Curbed. Beyond just generating clean energy, the canopy could create new living spaces and redefine urban solar technology.
"We're capable of putting solar panels on almost anything," states Brooklyn SolarWorks's website. "Whether you have ample roof space free of obstacles or your roof is littered with vent pipes, skylights and hatches, we will likely be able to figure out a solar solution."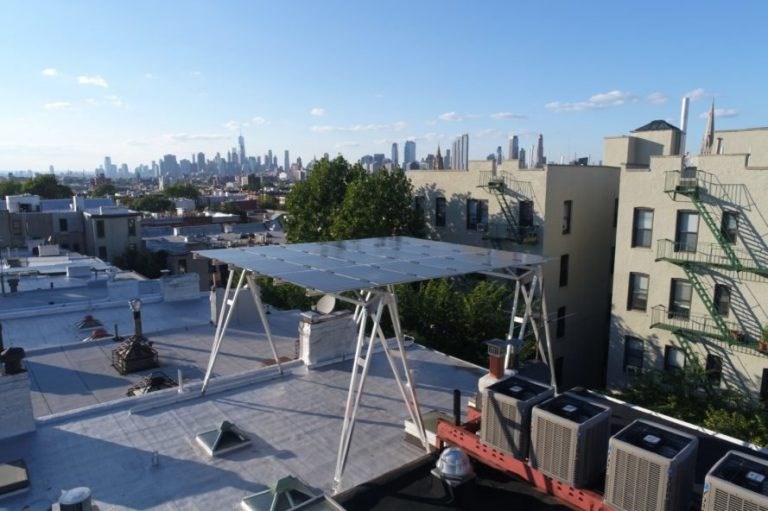 And the canopy has already made several appearances on rooftops in Crown Heights and Bed-Stuy.
Solar canopies do come with a price tag. There's a roughly $5,000 to $10,000 premium to install the canopies versus typical flat panels. But after adding in local and federal solar power incentives and the generating power canopies provide, the difference may only be a few thousand dollars per install, according to Chris Neidl, the company's director of business development.
"This just seems like a ridiculous business opportunity," says T.R. Ludwig, CEO of Brooklyn Solar Canopy Company, to Curbed. "When you drive around and look at all the rooftops in this city that can add solar, and the recent developments in the industry, it feels like it's a magical time."
If you want to take a first look at the solar magic, check out the company's 3D model on their website.